Post by Aimee Nicole on Nov 9, 2011 23:32:28 GMT -6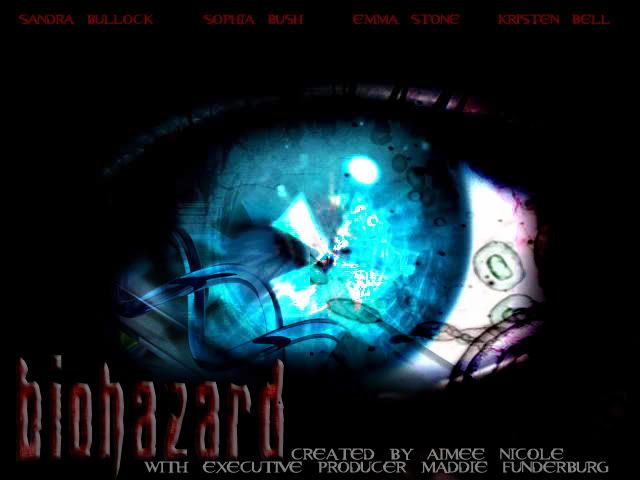 - PREMISE -
THE SPENCER ESTATE. Three months ago a pharmaceutical company, known worldwide as the Umbrella Corporation, destroyed all evidence of their misdoings in the explosion at their secret Arklay Mountain laboratory in Raccoon Forest. What did they do wrong? They created a virus, a tool that was supposed to be used to create Bio-Organic Weapons: The T-Virus. However, things didn't go as well as they'd hoped, and a lab accident spread the virus through the lab and, consequently, the mansion that worked as a front for their illegal research. The results were fatal, turning each and every infected human into a mindless zombie with only one necessity: the need to feed.
After the explosion, they thought it was over. All traces of the virus, all evidence leading it back to the Umbrella Corporation was gone. The members of the Raccoon City Special Tactics And Rescue Service (S.T.A.R.S) warned the city of Umbrella's misdoings, but the citizens didn't listen to them. Chief Brian Irons, enraged by their accusations, disbanded the elite police force and that was that.
Unfortunately for Raccoon City, the S.T.A.R.S members were right about one thing. The virus was still thriving, and it had entered the city. Over a short amount of time, the mysterious murders that had once plagued the city had returned and the city began getting restless. By the time they realized that the S.T.A.R.S may have been right, it was too late. The large metropolis was turned into a feeding ground for the undead in a mere
week
.
Knowing that some of the S.T.A.R.S are still in Raccoon City, the Umbrella Corporation has sent in a B.O.W. codenamed "Nemesis" to dispose of them one by one. The Umbrella Biohazard Countermeasure Service, a team of mercenaries, has been dispatched to rescue survivors, while the Umbrella Security Service has been sent in to make sure Umbrella's secrets stay hidden--at
all
costs.
The goal is to survive. But between the Nemesis, the USS, and Umbrella's numerous monstrosities nothing is certain. If the fear doesn't kill them, something else
will
.
- MAIN CAST -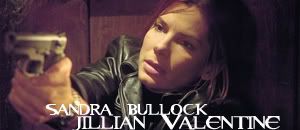 Jillian "Jill" Valentine
-
Portrayed by Sandra Bullock
Ex-S.T.A.R.S member. She is only of the only rogue officers to stay in Raccoon City after the team was disbanded, accused of mishandling the Spencer Estate investigation. She can be described as determined and level-headed, with the natural ability to lead. However, she puts a heavy burden on herself when it comes to exposing Umbrella and making sure her sister stays alive.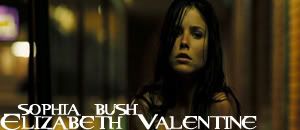 Elizabeth "Lizzie" Valentine
-
Portrayed by Sophia Bush
Ex-S.T.A.R.S member. Along with her sister, she is also one of the only three members to stay in the city. However, she was told to flee the country with the other S.T.A.R.S members. Not wanting to leave her sister behind, Lizzie got off the plane at the last minute and has been hiding out in Raccoon since. She's emotionally-driven and reckless. She acts before she thinks.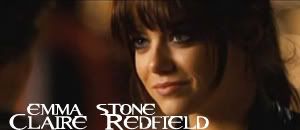 Claire Redfield
-
Portrayed by Emma Stone
Survivor. She's a typical, motorcycle-loving college student who also happens to be the younger sister of one of the S.T.A.R.S members who fled to Europe; Chris Redfield. She came to Raccoon City seeking her brother after the news about S.T.A.R.S broke nationally. She had no idea that coming to find him would land her in the mess she's gotten in now. Claire is tough, ambitious, and kind-hearted. She has a bit of a mouth on her, and doesn't always make the best decisions. However, they always come from her heart.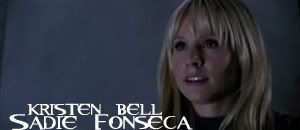 Sadie Fonseca
-
Portrayed by Kristen Bell
Soldier. Sadie works for the Umbrella Security Service, charged with keeping Umbrella's darkest secrets under wraps no matter what, even if it means killing innocents. There's more to her than meets the eye, and she has secrets of her own.
- PRODUCTION NOTES -
- Based on CAPCOM's "Resident Evil". It goes by the games original title "Biohazard" in order to avoid too much association with the Hollywood films.
- That said, this series is based on the games, not the movies.
- It will likely only be 13 episodes, with at least three seasons if it manages to make it that far.
- More cast members will be added, but not as core cast members. Mostly reoccurring roles that haven't yet been decided. Characters include Brad Vickers, Leon S. Kennedy, Carlos Oliveria and Nicholai Ginovaef.
- The pitch is still being developed, but I thought I'd go ahead and post what I have so far.
- EPISODES -


1x01 - Outbreak
When remnants of the T-Virus leak into the water system from the destroyed Spencer Estate and get ingested by rats in Raccoon's sewers, the stage has been set for the worst epidemic in history.
- Episode will feature flashbacks to the Spencer Estate.
- The beginning of the Outbreak.
- Introducing Jill Valentine (Sandra Bullock) and Lizzie Valentine (Sophia Bush).


1x02 - Hellfire
Claire Redfield (Emma Stone) came to Raccoon City to find her brother Chris Redfield. She never expected to get caught up in the hell that Raccoon City has become. Overrun with zombies and other monsters, Claire finds herself stranded.
- Introducing Claire Redfield (Emma Stone)
- Leon Kennedy (not yet cast) will appear in this episode as well.


1x03 - Nemesis
- Umbrella's deadliest B.O.W. thus far, Nemesis, is unleashed on Raccoon City to hunt down the remaining S.T.A.R.S members.


1x?? - Dead Factory

1x?? - Below Freezing Point

1x?? - Desperate Times


More episodes, summaries, and accurate placements to come!