Post by Brady Brown on Feb 26, 2012 17:05:35 GMT -6

Premise:Nessmond, Massachusetts 1692.
With the Salem Witch trials occurring, the city of Nessmond is on high watch, burning anyone that seems or even looks like a witch at the stake. And when suspected witch, Maya Withiggins, is captured, she makes it her death wish to curse the town that betrayed her. At the stake, Maya casts a spell on her town, which would curse not only them, but anyone that is, and will be, related to them. Nothing was the same after that. Nothing. At. All.
Nessmond, Massachusetts 2012.
Samantha "Sam" Denzie (Maggie Q) is transported from her typical life in New York, to cold, wet Nessmond's SPD (Supernatural Police Department), after being fascinated with the mystery behind the town. Shortly after arriving, she meets her new partner, Ron Thomason (Eddie Cahill), who isn't happy about new members. And when the new Assistant District Attorney, Cassandra Wilbanks (Tiffany Hines), is taken under the wing of the District Attorney, Xander Hutchison (Tom Welling), Ron isn't too thrilled either.
Sam couldn't be any more excited about joining the SPD, until meeting the nerdy Technical Analyst, Andrew Zuckner (Topher Grace), who constantly flirts with her.
All seems quiet in the town on Nessmond, until women begin showing up dead, with mysterious notes attached to the back of their head, which describe how the next woman would be murdered. And when bodies start piling up, Chief Medical Examiner Phillip Aubrey (David Duchovny) is up to his ears in work. And it doesn't help that Captain Eliza Bates (Carrie Fisher) wants this killer stop now. Welcome to the Twilight Zone.
Characters:Junior Detective Samantha "Sam" Denzie:

The newest Detective at Nessmond's SPD, who is known for stopping the most vicious criminals. Sweet and nice at first, but once you get in her way, she'll go off and lose her temper. She came to Nessmond after hearing about the mysterious occurrences and out-of-this-world stories. Sam is always a team player, and gives everyone a chance, even the bad ones. Portrayed by Maggie Q.
Senior Detective Ron Thomason:

Stubborn is what most people would call him, and stubborn he is. Getting a new partner, who the Captain has already dubbed "Ron's Partner", is not okay with him. He never listens to anyone's suggestion, and always wants it his way. A complete opposite of Sam. Portrayed by Eddie Cahill.
ADA Cassandra Wilbanks:

A shy, quiet, new addition to the SPD until she's on a case or she gets to know you. She befriends Sam right away. Just out of law school, and always wearing the fashion trends, Cassandra will do just about anything to help her win a case. Portrayed by Tiffany Hines.
DA Xander Hutchison:

A tall, dark and handsome attorney. The ladies usually distract him from the work that must be done, although he can use that to get evidence. He takes Cassandra under his wing to teach her the "Do and Don'ts" of law. Portrayed by Tom Welling.
Technical Analyst Andrew Zuckner:
The best looking nerd you'll ever meet. Knows almost everything there is to know about computers. His looks could get him women, but his flaw is her nerdy side. He constantly flirts with Sam, and knows he doesn't stand a chance, but keeps trying anyway. Portrayed by Topher Grace.
Chief Medical Examiner Phillip Aubrey:

A smart ass is the best word anyone can use to describe Dr. Phillip Aubrey. He occasionally has conversations with the corpses in the morgue. Although he makes smart comments, he is nothing less than a genius, but her prefers not to show it. Portrayed by David Duchovny.
Captain Eliza Bates:

Known around the SPD as the "Bitch in Charge", only she doesn't know that. She automatically hires Sam after reading about all of the criminals she's put away and puts her beside Ron. She only leaves the SPD building when she is needed the most. Although being a "Bitch in Charge", she sure knows how to use a gun. Very well. Portrayed by Carrie Fisher.
Reoccurring:Psychiatrist Dr. Melinda Tankesmith:

The friendliest person you'll meet at the SPD. Manages to interview the detectives after almost every case, and never forces them to do anything. She's friends with everybody, because everybody thinks of her as the "Mother of the SPD". Portrayed by Diane Lane.
Junior Detective Nathan Strip:
Been at the SPD six months and still barely knows the ropes. Most of the time he gets into trouble, but always manages to get out, and get others out as well. Portrayed by Shia Labeouf.
Senior Detective Holly Jubilee:

A sarcastic, witty, kinda jerk to her partner Nathan. Trained in martial arts, due to the fact she was attacked walking home one night. When she interviews suspects she often develops a stern attitude and she
will
get in your face if you don't answer her questions.
Episodes:
1X01 To Nessmond We Go: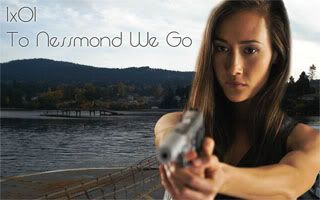 TEASER:
bcb3988-screenplays.weebly.com/uploads/1/0/5/7/10574926/trailer_nessmond.pdf
Newest Detective Samantha "Sam" Denzie makes her way from New York to a small town in Massachusetts known as Nessmond, because of the mysterious occurrences she's heard about. After arriving, she is partnered up with not-so-nice Ron Thomason, and when women start to turn up dead, with notes on them to specify what the next kill will be, they must work together to stop the killer.
1X02 Tick-Tock: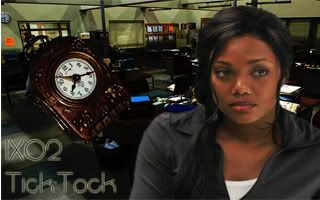 After receiving a mysterious clock in the mail, Cassandra soon finds out that it is no ordinary clock. She soon discovers that every time the clock strikes midnight, a person is murdered. So the SPD must track down the sender, before another murder happens, and the new team of Sam and Ron, aren't getting along.
1X03 Things Go Bump in the Night: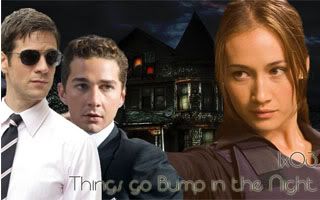 After Sam, Ron and Nathan are all sent to investigate a disturbance in an abandoned house, they soon find themselves trapped. And when mysterious creatures begin to pop, and things get weirder when the ghost of a woman starts to follow them. Is she trying to help them? Or is she plotting their death?
1X04 Vampires, Witches and Wolves!: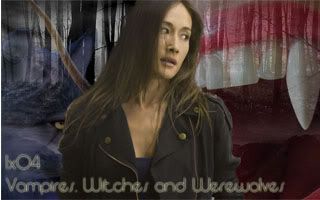 When a trio of news reporters begin to show up on every case the SPD is at, things begin to raise eyebrows. And when arrays of supernatural beings begin to pop up, one can only ask questions to how they got there.
1X05 Fortunes: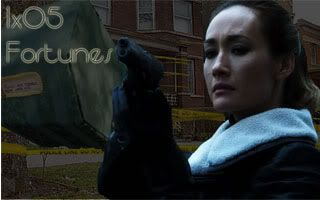 While collecting evidence at a crime scene, the team finds a machine that spits out fortunes. And when the fortune is directed towards Sam, saying something bad will happen soon, leaving very little information, the team will need to figure out how to stop the fortune from coming true.
1X06 Time is All We Have: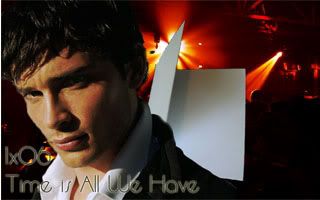 Xander's birthday bash is on! After his birthday party, Xander receives a card that warps him into another century. And leaving the card behind, his coworkers begins traveling from the past to the future.
1X07 Diamonds are a Girl's Best Friend:
When Holly begins dating a CEO of a major company, she is over joyed. And receiving diamond earrings really makes her thrilled. But when she goes off the deep end and starts causing chaos, not only at the SPD, but everywhere she goes, the odds are NOT in her favor.
1X08 Bates Motel:
After someone breaks into the SPD, while Eliza is staying late, she gets the short end of the stick. Getting kidnapped and thrown into a mysterious hotel with only a knife and a water bottle for supplies. Can she escape, or does anyone want "The Bitch in Charge" back at the SPD?
Creator's Notes:
I know I'm still pitching The Super Teens, and it is my main priority at the moment, but I've had this idea for a week, and I thought I was going to burst if I didn't pitch it.
I've always loved The Twilight Zone, and I just thought it would be neat to make it like a "Crime Show" type-ish thing.
And more episodes and descriptions will as soon as I am able to!
Any feedback is greatly appreciated!
;D