Plasma
Sept 9, 2012 14:28:03 GMT -6
Post by xsylviamoonx on Sept 9, 2012 14:28:03 GMT -6
"All the Myths are True...."
Stella Patterson is your average sixteen year old girl, except for the fact that she lives in a town that recently became more vampire infested than Los Angeles. Rumors that the end of days' ground zero is a city named "Gridley Valley" has even the most average vampires headed that way. But, what does Stella have to do with this? After receiving an anonymous note in her locker that indicates her father (who passed away when she was four) is still alive, she is introduced to the very dark and very scary part of the real world. Not only are there vampires around every corner as she tries to solve this mystery, but werewolves, acheri's, acephali's, akateko's and other horrifying "myths". With the help of those closest to her, can one high school student stop this disaster from taking over her whole city?
STARRING
Spencer Locke as Stella Patterson
At sixteen years old, Stella Patterson is the mold of teenage beauty. In both her personality and heart, she is one of the most sarcastic and fun people to be around. She has many flaws, but many perfections to be adored. Despite being an all together secretive person with trust issues, she is as selfish as she is selfless. In her eyes, everyone deserves a second chance and she will stop at nothing to protect loved ones.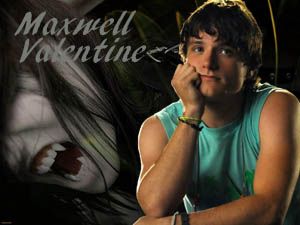 Josh Hutcherson as Maxwell Valentine
Max is Stella's best friend who lives directly across the street from her. While sarcasm and foul humor is his most resonating quality, he can be just as serious as funny when it all comes down to it. Often, he finds himself sneaking in Stella's room late at night to watch movies or simply hangout. He is far from popular at Gridley Valley High, but certainly has the charm of any other teenage boy with the added bonus of being genuine.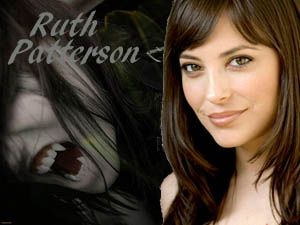 Kate Kelton as Ruth Patterson
Ruth is far from the perfect parent, but she always means well. Having her daughter at sixteen was unbelievably hard and she never even had the opportunity to finish high school. To this day, she has troubel earning a living with her waitressing job at the local diner "Krowley's". Slighty more oblivious than most, Stella often gets away with things without her poor mother ever even knowing.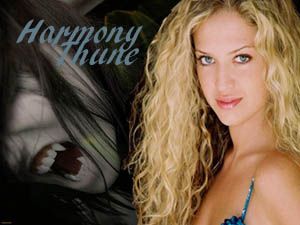 Lauren Storm as Harmony Thune
Harmony is more than just one of the most attractive girls at Gridley Valley High. She is harboring a dark secret that she vows no one will ever know, but that may come in to question when Gridley Valley becomes the most vamp run town in the state. More arrogant than she is attractive, many males don't even bother hitting on her as they see it's just not worth it. She is a good friend of Stella's, though they both often question why since they can't stand each other. Harmony is both physical and nosey, often hurting people to get what she wants.
Freddie Stroma as Anthony Grey
High School quarterback, Anthony was always extremely popular and good looking. That is until, he was attacked by a supreme vampire and turned as well. As it is in this universe, the more powerful a vampire that sires a human, the more powerful its childer will be. With multiple lives, it may very well be impossible for a human to single handedly overpower him. With a blood thirst like no other, Anthony constantly finds himself craving more.
Reccuring Stars
Jeremy Sumpter as Grant Barnes
For one who appears to be innocent, Grant is able to get away with a lot at 400 years old. A supreme vampire, he is able to take down most who get in his way and isn't afraid of anything except for his past. He is constantly making new childer to ready his army in taking over the world, starting with Gridley Valley. With dark humor and sadistic ways of torture, he can only hope his ways will be inherited by his childer.
Hutch Dano as Josh Jameson
A teenager liked by all, Josh has no trouble getting through the "difficulties" of high school. Intelligent and friendly, he is incredibly mature for his youthful age. He has harbored a crush on the "glory twins" Jay and Mel for a large portion of his teenage years, but they barely know he exists. Friend to all, he would do anything to help someone in need. His purpose is small at the moment, but after an introduction to a certain blonde, his role will become much more defining.
Erica Aulds as "Glory Twins" Mel and Jay.
Mel and Jay, inseperable and beautiful, they are constantly by one another's side. Mel is known for her ruling of kindness and love, while Jay is the cruel one. Their opposite personalities balance out the other one's, and they have a knack for exploring the history of white and black magic.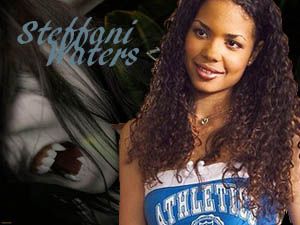 Jennifer Freeman as Steffani Waters
Funny and sweet, Steffani has had feelings for her friend Stella's best friend Max for a long period of time. Her jealousy is obvious to everyone except Max and Stella, seeing how close and occasionally "flirty" they are with one another. Despite her advances, he seems to never even notice her feelings. Cheerleader by definition, she is meant to be popular but mostly disliked by the team.
PILOT EPISODE LINK BELOW
acrobat.com/#d=zziqCNZzF45AJinU-XQOMA
acrobat.com/#d=zziqCNZzF45AJinU-XQOMA
acrobat.com/#d=zziqCNZzF45AJinU-XQOMA
This series is rated M for mature. It will begin slightly light-hearted and the darker plot will pick up later while still maintaining humor. There will be 13 episodes a season. While vampires are the main theme, I intend a large focus to be urban legends and unique mythological creatures. I'm really excited about this so I hope you enjoyed the pilot, please review below!