Post by Jack Malone on Feb 24, 2015 20:56:57 GMT -6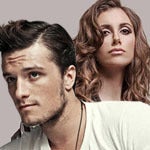 REVIEW:
3.10 "Toxic"
So, here we are. All in one episode we get: Poison Ivy, a Barbara and Chloe team up, al Ghul family probz, and a death. *wipes away sweat* This was definitely a game changing episode, not just because of Perry's death, but because it added a lot of layers to this complex story. It was interesting to see Ivy and Hush act as two separate threats in this episode, and their different motives and how they interacted with the characters they were set up with. With Ivy, we saw Chloe's ambiguous motives start to come to light, and I really appreciated Barbra, someone who could arguably be a mini-Chloe, taking a stand and telling Chloe how much she's changed.
This was definitely a game-changing episode. When it came to introducing Ivy for this episode, I felt like she wouldn't be just this puppet for Hush to use and that she's a hell of a lot stronger than that. So it didn't make sense
not
giving her some motive, and not tempting her with the opportunity to break out of that hold Hush has on her. I think it was nice to have an episode where Hush can serve as the main threat for the episode and because his presence is a lot larger in the back half of the season it was nice to have a little taste of what kind of power he's packing (at this point in time of course). Chris really went for it in his writing of the Batman / Hush confrontation and it really helped in solidifying him as a threat. As for Ivy, it was nice to have her back in this continuity, and I'll talk more about the twist later in this response to the review. But she was definitely a conduit for showing us how much Chloe has changed, as well as bringing Barbara into the A Story, who is - as you said - arguably a "mini-Chloe"
before
all the scars of doing this job for this amount of time have taken their toll on her.
Now, with Hush, we obviously get a much bigger threat. I mean, for crying out loud he unmasked Batman! But seeing him kill Ivy and take Bruce down with such ease really solidified him as a true threat. Speaking of which, on the flip side of things, Ivy's turn on Hush was really... abrupt, I guess. I was really confused with how she sent Dinah to kill Lisa, but then... sent Chloe and Barbra with the antidote to go and save Gordon and stop Hush. Also, whaaatt the heellll was that ending with Ivy?! That was a real shock, I'm assuming time travel? I don't even know! But it was great!

The unmasking of Batman is definitely going to play a huge role in one of the earlier episodes of the back half. I think as the Hush story unfolds more and more it's going to become quite evident why it had to be done and the significance of it.
When it came to Ivy's turn on Hush, it wasn't as "abrupt" of a change in her mind. I think because she's set up as being attached to this character, and associated with Hush, that it's kind of like... like Chloe was thinking: "I can exploit her, she's working with him," etc. Instead, we learn she's kind of desperate to take him out and get out from under his hold. Barbara suggested her father was the key to stopping him and Barbara was both genuine in her suggestion / belief and so was Ivy's belief in her.
I'm glad you liked the ending with Ivy. I basically had the idea hit me when I felt like Hush was too powerful a force to just let Ivy out of his grasp, or that he would be unbeknownst of some alliance she would form to stop him. Effectively, she did allow one of his plans to come into motion, and so ridding of her once uncovering her betrayal (if you can call it that) felt like the only option. So we've unfortunately seen how Poison Ivy's story ends -- at the hands of Hush -- but she is far from dead in the present.
Onto Perry, I was really struggling to figure out why he was in this episode, to be honest. Obviously, that all changed in the final act, which was easily the biggest shock of the entire episode, if not season. But despite my initial struggle, it was really dynamic to see him share tender moments with his ex-wife, because we've only seen him in darkness for a majority of the series. Alice, as a character, was a good contrast for Perry. I pictured her very soft spoken, mainly because of the Georgie Engel casting, and the fact that they discussed her former pregnancy was a really powerful moment for the both of them that I really appreciate it. Also, props to the writing in that scene, as well as the entire episode, because it only reverberated its nature.
It saddens me Perry isn't as appreciated on the show *cries* But I'm always glad when he's mentioned in reviews and there's praise behind his storylines. I don't think he's a polarizing character or anything so much as there isn't as much a connection for that character. Introducing Alice Spencer was one of the things on my bucket lists to do for Perry before all is said and done. I thought it was important to scratch the surface of
why
he came to Gotham, what happened in the downfall of his marriage, and certain things along those lines that really fill out this character's back-story. The abortion was a storyline idea I had when it came to the idea of Perry always being this father figure, especially towards Chloe in the earlier seasons, and later Vicki. He's expressed how having children was something he's always wanted and regrets not having, and now we learn that he had that opportunity and chose his career over it (which kind of adds to the tragedy of it all). That was something I really wanted to do and I'm glad there was an opportunity to tell it.
It was also heartbreaking to have Vicki be the one to find him. They've had such a strong relationship this season and to visualize her pounding at his door and dropping down next to his body was literally tearing away at my heart. Speaking of Vicki, it was refreshing to see her disagree with Kahn and defend someone she considers a friend. On the flip side, Kahn's motives and actions, I feel, can't be ridiculed because she is doing what's right - telling the city of its possible threats. I'm just curious to see what's going to come of that.

As this series has progressed, I feel like the Chloe and Perry dynamic reached the point where he didn't have much else to teach her, and so in introducing Vicki, I felt like Perry had a lot to offer that character. Exploring that even more this season -- after testing the waters in the final few episodes of the previous one -- was one of my favourite things to do in Season Three. They've kind of developed into the 2.0 of the OG. *drop that beat* Hahaha. But no, I felt while Perry had played a much larger role in Chloe's life, it
had
to be Vicki who discovered him. I'm glad the emotion of it really worked.
In regards to Kahn, I have to commend Chris on the writing for her. A lot of that scene where she justifies her decision in going against her promise with Vicki was
all
Mister Chris Davis himself. I remember him telling me, "Kahn is so badass," and I read the scene during the editing process of this episode and I was figured out his reasons for drawing that conclusion. It was all in his writing. Kahn has fast become a favourite of mine to write, too, and I think you'll like the direction of her in the next few episodes. Next week's episode -- in the mid season finale -- she gets a little bit in on the action

Dinah's been a really difficult character for me to connect to during these past two episodes. I don't know what it is. I think it has to do with the fact that she had such a huge part in Hope. I almost feel like this 3 episode arc could have been pushed into one episode. But I will say, however, that I am glad she's going to find her own place at Star City. Also, it was insanely clever to have Ivy show up at Sherwood Florist, which will be forever missed. RIP Sherwood Florist.
I've noticed your disconnect from her in these episodes, which is a downer, but just like with Perry, and anything else... it goes without having to explain. It's a connection, or a lack thereof, and it's felt by the reader. I would like to know if she was a favourite of yours last season, or if there was an investment in her development versus other characters
purely
because this arc was sort of meant to tie up the loose ends. I think the
biggest
reason that could form a disconnect is the same problem I had at writing the season premiere and it's the jump in time. Dinah is literally on the outside of everything, and it's kind of an effect I just ran with for this arc because it's very much her emotional state and how she is feeling. Anytime she makes the slightest connection with someone on the show -- in looking at Bruce in the previous episode -- she pulls away. She's not tied to this city anymore, and having Sherwood Florist (of Gotham City) come to an end in this episode was sort of the final push for her to go and embrace her destiny as Black Canary in Star City. With that said, she will be in next week's episode -- as will
Mia Dearden --
but their roles aren't sort of exclusively for the development of their characters. There are character beats and things to touch on that cap things off and possibly set things up, but they're very much there for the realistic involvement of taking on something as big as Doomsday. So that's going to be a lot of fun. *hopefully*
We also got to see a glimpse of Nyssa, who is already a total polar opposite to that of Talia. I can't wait to see how those two are going interact in the future, especially when Brcue's life hangs in the balance.

Nyssa is a lot of fun to write. I felt it only fair to have her pop up at the end of this one to cap off the episode, and Chris did a superb job of making that cliffhanger work and not feel forced. Talia is another character who's rather on the outside of things, and it's fun when she does get dragged back into the A Story. It may feel like her role has wrapped up after the events of "Control", but I promise that it's just one of those slow burning things. Nyssa coming into the story is going to be a big turning point in her arc and I can't wait to see what you think after the mid-season finale.
All in all, this was a pretty great episode. Despite the confusion I had with Ivy/Hush and Dinah, the major twist at the end, as well as Barbara's huge involvement in this episode made me really enjoy this installment. I do hope, however, that 27 year-old Ivy might resurface in the future? That's what it seemed like, but I don't know what you have planned. Basically, just a great episode all around!
Yay! I'm glad you mentioned Barbara. This is purely just a taste of what's to come for her

As for Poison Ivy, her being 27 in the present, and 35 (with a huge scar on her face) in the larger portion of this episode
does
suggest time travel, and is the beginning of a storyline that will see at least two other major things happen in the back half of the season that I can't spoil just yet so it means that Ivy can be as present in the rest of "Watchtower" as ever. I'd like to bring the character back, and I think Chris does an awesome job with her, and not taking the opportunity to flesh her out more would be a little upsetting so I'll definitely look into it. As for this season, I think when it comes to explaining the Hush back story in the complete, full form... it'll call for Ivy's return.