Post by Jack Malone on May 26, 2015 19:09:52 GMT -6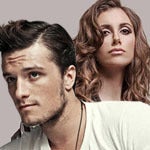 REVIEW:
3.14 "Condemned"
This is probably going to be a complete jumbled mess, because I'm functioning on very little sleep at the moment. So, if this winds up being two very large, cluttered paragraphs, forgive me. Please and thank you.
Pfft, you are
not
forgiven. Hahaha. All good, buddy

I really liked the focus on Selina in this episode. It's great to have an old character with a recurring arc this season that ties into the much larger, overarching storyline. It reminded me a lot of "Escape," having Selina and Chloe work together to resolve the conflict.
The idea behind it was that the Hush storyline very much started with Selina and so knowing that mid-season would really put Hush in the centre of everything as the
main
baddie, I wanted Selina to be the one to get that arc started. I knew that I wanted Selina and Chloe to fall back into place for her last episode of the season to give it those early season two vibes, and it definitely felt like a sequel to "Escape" for their relationship because it hadn't been touched on since then. I'm glad it gave you those vibes

I also really enjoyed Kyle's small role in this episode. His now strained relationship with Chloe is something I'm looking forward to seeing, because I think he's justified in his anger towards her.
Definitely agree. I always said this season that Kyle would walk the line between good and evil and part of Talia's role is that she represents the "evil" side to Chloe's "good." In the first half we saw Kyle seek Chloe's guidance, and now things have turned and he's putting a little trust in Talia for the back half of the season. Despite plot reasons, that moment where Kyle expresses his anger was to really humanise him going forward -- he was promised something that was just a blatant lie and he was essentially being used as a weapon. So I'm glad he's understood in his reactions.

Another thing I liked was Vicki's involvement. I found her quite distance and unable to connect with in the past two episodes, so seeing her have a part in one of the main stories was really nice.
That's probably the nicest way to cap off the mid-season arc -- to hear you say that! I'm glad. This was a nice surprise for me, in writing the character, as I didn't really expect her to sort of take so much focus in this episode (considering it was a huge Selina one). But it wouldn't have been the same without her. I think the problems you had with her in the beginning of this arc with Cameron were justified in that it's easy to come into that episode and think that I'm forcing some Cameron/Vicki dynamic on the audience and expecting them to buy it when in actual fact it's just a spark lighting the fire for the rest of her story. We will come back around to Cameron, and his involvement in a really interesting way in the back half of the season but yeah... this is a slow unravelling of story where the end will hopefully serve as a pay-off for all the confusing/mysterious elements of the season.
Finally, the Hush fight scene, that cultivated in revealing he has blonde hair, was really well done. The slow build of the mystery throughout the entire season has been a highlight for me, and I can't wait to see how it continues.
Yes! Hush is a blondie. I'm glad you liked that reveal. Originally, Selina was going to learn Hush's identity
before
death but I thought if she knew she'd immediately spread that news like wildfire so I decided to go with the blonde reveal first.
I did have some problems with this episode - mainly, a lot of things I found to be quite confusing. The scene with 'Selina' in custody I found to be very odd, especially when she just up and placed a gun on the table in the interrogation room. Some explanation on how "she" was able to sneak that through the police was needed, in my opinion.
I thought that it being Clayface was an explanation of its own -- the dude could mould anything over, around, and into his skin. I didn't really think to have a form of dialogue go "where did you get the gun" or to focus on clay deteriorating to drop the weapon into his hold because the big reveal had to come after the fact. But I do understand the questioning of it all.
Also, was there a specific reason Chloe and Selina were so shocked to discover Bruce was alive the second time? If I remember, that's what Chloe discovered when she watched the recovered video file and told Selina about, but then when Selina calls Chloe and tells her they both seem very surprised.
They didn't have hard evidence. The video footage showed that Hush took Bruce, and that Cameron
posed
as Bruce. However, as we know, Chloe met "Cameron/Clayface" in the hall in 313 of the Wayne Enterprises building and so that meant he wasn't posing as Bruce when Selina had the encounter with him. I believe that scene ended with Selina questioning "Did I kill Bruce or not?" to which Chloe responds, "I'm sorry." So they were both surprised to learn that Hush was posing as Bruce, and that Bruce was alive

And Bruce's escape I found myself having to go and read back, just because I feel like I was missing a scene that really explained what was going on.
There's a scene -- all action, no dialogue -- where Hush had Bruce shackled up in the cellar, and teleported him out to his mansion. There was no "escape" it was more of a "release."
Finally, Selina's "death". I have mixed feelings about it. During her fight with Talia, especially in the beginning, it seemed that there were a lot of places she could blurt out "Bruce is alive!" I understand why that couldn't happen, but it felt like it wasn't handled as well as it could have been.
Originally, Selina
did
say to Talia that Bruce is alive, and she just couldn't take her word on it. Mind you, she came into it seeing Selina and Hush conversing before she disappeared. So in her mind, Selina and Hush were working together. So instead, I had her come in arrows flying, ready to just get the job done. It's one of those circumstances where you
wish
Selina could just blurt something out, and manage to dodge, fight back, block, etc. Honestly though, Talia's response would not have been to drop the sword and listen and Selina is too stubborn to think that an assassin could take her down. In the end, though, they're both doomed because Talia has just murdered the woman that Bruce loves and should he find out he could never treat her with the kindness she admired, and in Selina's case, she's
"apparently"
dead.
But yeah, I still really enjoyed this episode. Just some confusing moments took me out of the experience, but I'm sure you'll be able to clear them up for me. Great work, as always, and I can't wait to see what happens next!

Thanks, man! I hope I cleared everything up for you. In terms of the gun situation, I could probably be
more
specific in terms of the details. I genuinely looked at it as though
"Hey, that's Clayface -- we know what he can do so the audience should be fine."
Not always the case, so I'll definitely make sure in future scripts there are additions made to really make sense of situations where guns would be inspected, or what have you. Either way, I hope I made sense of stuff you missed like Bruce's escape, and the confusion about Selina/Chloe
"Frankenstein is alive"
confusion, HAHA. Hope you enjoy the rest of the season and all da q's will find da a's. Your support in this mid-season arc has been wonderful. *hugs*