Easy
Feb 4, 2013 16:14:10 GMT -6
Post by Tommy West on Feb 4, 2013 16:14:10 GMT -6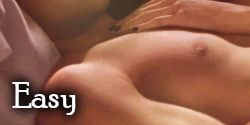 At his last school, Drew was the most popular guy around. Openly gay, he and his boyfriend were the school's power couple. Things went sour after his mom hooked up with her boss' son - when her boss was their next-door neighbor. It was the last straw and finally the family packed up to move houses, moving all the way to Sunset Valley, CA. Newly single and confused about where he stands, Drew finds that life at Sunset Valley High School is going to be different. Somebody at the school has it out for him and all of his secrets are coming out once at a time.
Easy
is a half-hour dramedy focused on the secrets and scandals of high school life in the fictional California town of Sunset Valley (also featured in my MZPtv movie
Perfect
and yes, the connection is intentional

), with an ensemble cast and a love quadrangle that's going to cause quite a bit of heartbreak for these characters!
:: REGULAR CAST ::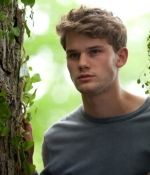 Drew Cunningham
(Jeremy Irvine)
is a boy with more secrets than he wants. Openly gay and loving it, Drew knows that he's good looking but that doesn't mean he always enjoys being around people. Quirky and perhaps even a little socially awkward, Drew has a very dry sense of humor and gets annoyed with people easily which can make befriending him quite difficult. One of the most popular guys at his last school, he finds that Sunset Valley is totally different from what he knows and ends up thrown in the deep end when one by one all of his past secrets and mistakes come back to haunt him. Drew falls in love too easy and he knows it so he's taken a vow not to get involved with anybody at his new school, a vow that obviously won't last long...
Francesca "Chess" Bell
(Holland Roden)
assigns herself as Drew's best friend on his very first day at Sunset Valley High and refuses to hear otherwise. More than a little outgoing, Chess is willing to take one for the team if it helps Drew fit in at the school and only wants the best for him. Naturally loyal and fun-loving, when Chess is hurt then it shows and she's known for making mistakes in her love life. Her father is the school's English teacher and is Chess' other best friend. She likes having such a close relationship with her father but on the occasion, things can become strained between them due to Chess' extreme ways of acting out and having fun.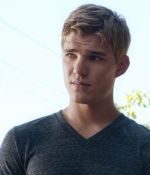 Kian Daley
(Chris Zylka)
is a member of the school's football team and is openly bisexual in that order. He refuses to let his sexuality define him and has a fierce determination on the playing field that makes him a fierce opponent and one to watch out for. Off the field, he's as nice as anything and doesn't believe in the supposed school hierarchy, treating people in other cliques or even people with no other friends the same way he'd treat his teammates. Kian's not perfect though and although he tries his best to remain calm at all times, if he snaps and loses his temper then he can become your worst nightmare. A vicious and dirty fighter, Kian can have his scary moments and with his mischievous twin sister Alice whispering into his ear, he can quite often be led astray.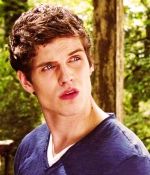 Brandon Pewter
(Daniel Sharman)
is the school's resident bad boy and makes sure everybody knows it. A heavy drinker and a bad temper compliment Brandon's good looks and muscular frame, making him more than a little imposing. Despite his reputation, Brandon's as gay as anything and but is stuck in the closet, scared of what his highly religious parents and judgmental friends might think if he was to tell them the truth.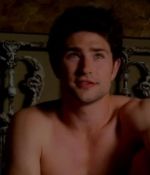 Isaac Rutherford
(Matt Dallas)
is the face of the school, often proclaimed to be the most beautiful boy in town and his dreams of becoming a model are supported by almost everybody he meets. Isaac's flirtatious charm can get him out of trouble as easily as anything and the list of people with a crush on him goes on for miles. Isaac himself doesn't have any real romantic interest in anybody but he's more than willing to let friends into his bed and he's kind enough to let them stay the night too.
Mr Jonathan Bell
(Lee Pace)
is the school's English teacher and the father of Drew's best friend, Chess. Mr Bell takes Drew under his wing amongst the drama surrounding Drew's arrival at the school and is the sole reasonable voice of adult authority in Drew's life. Fairer than most teachers, Mr Bell only wants the best for his daughter and that doesn't always match up with what Chess wants her life to be about.
:: EPISODES ::
1x01: New Town, New Rules
Drew starts his new school with a bang when a tape of him sucking his ex-boyfriend off is posted by the school's devious news blog and immediately puts him on everybody's radar. Struggling to make any friends, Drew receives sage advice from his teacher, Mr Bell, who does his best to relate to him and meets Mr Bell's teenage daughter, Chess, and finds himself with a new best friend. Chess takes him to his first Sunset Valley party where he is introduced to three eligible bachelors – Isaac, the school girl; Brandon, the school bad boy and Kian, the school jock. Drew's drink is spiked and the next day, he finds he's got a lot of explaining to do considering he made out with all three boys...

1x02: Three Kisses
Drew is confused by the cold shoulder he gets from two of his new friends after a photo from the party leaks. Chess attempts to keep people talking about Drew by spreading rumors about his ex in the sex tape, leaving him feeling a little confused about their friendship and where the boundaries lie. Mr Bell talks Drew into helping out in an extra lunch session where he starts to get close to Kian.

1x03: Everybody Loves Ooh
Chess does her best to make sure that Drew's fifteen minutes of infamy don't run out by taking advantage of a promiscuous photoshoot for an art project. Drew finds himself in the middle of a feud between Brandon and Isaac that leaves him confused about their feelings. Kian's twin sister Alice quizzes him on his feelings for Drew.

1x04: This Kiss
Chess convinces Drew to co-host a party with her after she convinces her father to attend a teachers resort for the weekend. Drew's determined to remain sober this time but other people have no such qualms and a fight breaks out when Brandon has one drink too many. Kian struggles with his feelings whilst Isaac finds himself some joy whilst playing the role of the victim.

1x05: Mr Heartbreaker
Mr Bell suspects that Chess is back with her jock ex-boyfriend who previously cheated on her and broke her heart so he asks Drew to look out for her. Drew uses the opportunity to get close with Kian, who's at near breaking point when he can no longer deny what his heart is telling him. Chess finds herself growing desperate for love and acceptance, something that leads her to make a disastrous mistake.

1x06: Bug A Boo
Drew is confused about where he stands with Isaac when he discovers some distressing news about his friend. Mr Bell struggles to relate to Drew when the younger boy decides to conceal some elements in his story. Chess gets close with Brandon and Drew worries that she'll start picking up his bad habits. Kian decides that it's finally time to admit the truth but fate leads him to do it at totally the wrong minute, potentially ruining everything.

1x07: Careers Fair
1x08: Sucks To Be You
1x09: Dead Man Walking
1x10: Girl At Home
1x11: Animal Heaven
1x12: Big Plans
:: NOTES ::
Finally pitching this! I've been playing around with this idea for quite a while but after writing the pilot in twenty-four hours I thought it was finally time to go ahead with it! I'm going to do some edits on the pilot before likely uploading it tomorrow but I wanted to get a pitch out there already! A fair warning, this series is going to be quite explicit in both its swearing and sexual content.