Post by Carey on Sept 14, 2013 11:01:15 GMT -6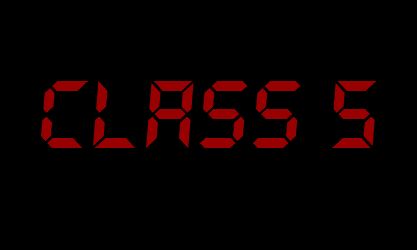 Class 5. The lower class. The working class.
The year is 2037. Over the past few decades, the worlds population has increased significantly, leading to significant economic problems around the globe. In an attempt to combat this rising problem, an increasingly totalitarian United States government put into place a "One Child" policy, restricting families to only one child from May 2, 2021.
For Melanie Lambert life has not been easy. She and her family are Class 5, which was previously known as the working class.
Being estranged from her father, she's had to deal with a husband who left her with two children; Kieran and Claire, and a long term boyfriend who was killed in action in Somalia leaving behind three children; Sofia, Sam and Noah. All the while she has had the job of raising 5 children each with their own problems and issues while trying to keep afloat amongst rising bills.
Two years after her boyfriend Nate's death, money is getting tight. Bills are overdue, food is low, rent isn't being paid. Even with her job at a factory, her eldest son Kieran in the military and her eldest daughter working at a corner shop full time, there just isn't enough money to go around. And it's starting to run out.
Main Cast
(Julianne Moore)
Melanie Lambert
is a calm and gentle woman, once full of life. But after 21 years of raising 5 children she is exhausted, both physically and mentally. Things she would've gone off at her kids for years ago she lets slides. Claire is the only one who still manages to anger her on a regular basis. Even after raising 5 kids and working in a factory for what is practically a slave wage, she still caries embers of her former passions within her.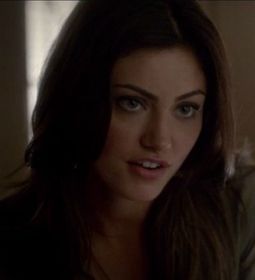 (Phoebe Tonkin)
Claire Lambert
is a fun loving, carefree girl. As Melanie's eldest daughter and second eldest child, she is snappy and sarcastic and she has little to no patience for anyone or anything. She has a taste for liquor as well as anger issues and tends to get in peoples faces when pissed off, and she never takes responsibility for the things she does. She doesn't think or care about her future at all, not caring about what she drinks or smokes, as long as she has a good time while she does it.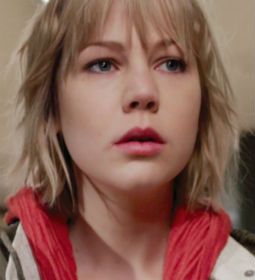 (Adelaide Clemens)
Sofia Lambert
is Melanie's youngest daughter and is the elder twin sister of Sam. She is a quiet girl, particularly around people she doesn't know. She doesn't like to draw attention to herself, hating it with a passion. She always attempts to avoid conflict, and even tries to make things seem okay when they clearly are not. She tends to disappear when people start arguing around her. She doesn't really stand up for herself or her beliefs due to her siblings always having done it for her. She has a close friendship with her neighbor Ruth , one might say a bit too close.
(Lucas Till)
Sam Lambert
is the younger twin brother of Sofia. He is a really smart dumb guy. He reads a lot of books and magazines and watches a lot of TV, especially documentaries, particularly around the war in Somalia and other African countries which his older brother is a part of. Unfortunately while he is book smart, he lacks common sense and does a lot of stupid stuff. He's quite lazy, often preferring to sit around and blabber on about some bullshit philosophical theory or crack a really poor joke. Overall though he's a good guy preferring to stay out of trouble, though he's willing to get his hands dirty for his family.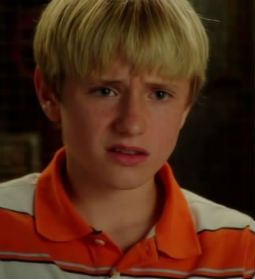 (Nathan Gamble)
Noah Lambert
is Melanie's youngest son and child. He's an angry kid who keeps it bottled up, tending to channel it into everyday activities, causing him to sometimes appear intense. He's cold and brutally honest. He's a wanna-be gangster, and uses his own unique slang, influenced from his time hanging out on the street. Due to his status as an illegal child, one born after the "One Child" policy came into effect, he doesn't exist in any records and so he doesn't have much of a future. Because of that he's developed a cynical point of view.
(Margo Martindale)
Hannah Barker
is a strongly opinionated woman and neighbor of Melanie and her family. She has a high opinion of herself, thinking herself above the 'trash' she lives around. She's has an extremely blunt sarcastic tongue but she does have a lot of heart. She is close friends with Melanie and her children, but her own relationship with her daughter is disastrous to say the least.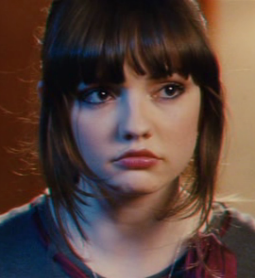 (Emily Meade)
Ruth Barker
is a moody, self-centered teenage girl. Her moods can shift incredibly quickly, one moment happy, pissed off the next. She's a little spoilt and narcissistic due to her being an only child and her mother showering her with love and attention when she was younger. She hates her mother with a passion and often rebels, whether its getting a tattoo or dressing provocatively. She has a close relationship with Sofia.
(Thomas Dekker)
Riley Marsh
is an arrogant guy with a sharp tongue and he possesses quite a temper. He's a daredevil and always enjoys the thrill of his stunts, though when things get truly serious, his cowardice surfaces. He uses a lot of racial slang though he himself isn't a racist. He grew up with a racist uncle and now lives with his best friend Omar, both of them good friends with Sam and Claire.
Recurring Cast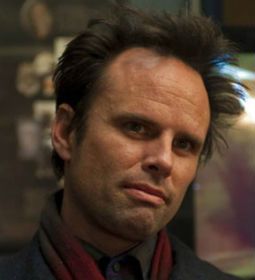 (Walton Goggins)
Detective Curtis Gaskell
is laid back, pretty gentle and overall "chill", often has the attitude (for better and worse) that things will work out if you wait. Not to be mistaken though, he is an outstanding detective when push comes to shove, actually working best under pressure, it's just a matter of getting there before you can really appreciate him.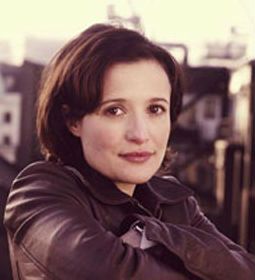 (Lyndsey Marshal)
Detective Anna Morris
is rather bossy; she knows she's one of the best there is and she's not afraid to rub it in everyone's faces. She's pretty cold and sharp, always treating her job very much seriously without too much regard for people's feelings. Some would even say she's a bit of bitch, but if she hears it she couldn't care less. With witnesses and such however, she has a somewhat softer approach but even then her patience only goes so far.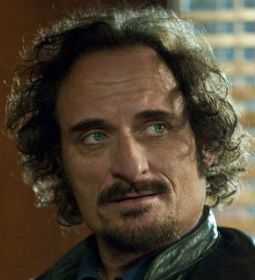 (Kim Coates)
Saul Cerone
is the landlord and a sleazebag plain and simple, mad with the power he has over the residents of his apartment building. He has zero sense of tact, coming and going as he pleases, bringing a different girl along every time, and requests things of his residents that no landlord in his right mind ever would. Safe to say, they live in fear of him. And he knows it and loves it.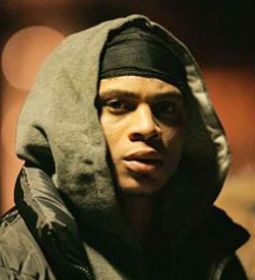 (J.D. Williams)
Omar Williams
a quiet guy, never drawing attention to himself due to his garage full of stolen parts. He doesn't care about race or anything like that, finding it just one more aspect of bullshit he doesn't have time to deal with. He is close friends with both Sam and Riley, even taking Riley in after he was left alone by his uncles imprisonment.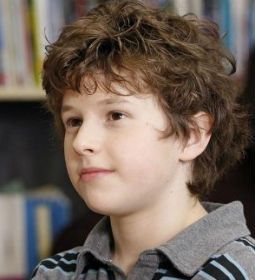 (Nolan Gould)
Ronnie Walters
is a meek, nervous boy who sort of ended up with Noah and Diego out of happenstance and has since been doing everything in his power to keep afloat ever since, trying to stay out of as much trouble as he can with those two.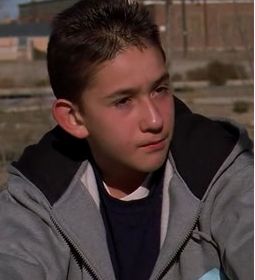 (Angelo Martinez)
Diego Hernandez
is a tough as nails kid who grew up believing that there was only one way of life, stepping all over others to get what you want. He really only cares for himself, though Noah has some value to him and Ronnie he's gotten used to.
Episode Listing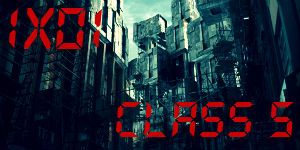 (Written by Carey Broadbent)
"The Lamberts learn they are soon to be evicted if they don't find a way to pay their long overdue rent. Claire along with Sam and friends come up with a plan to get the money sooner rather than later."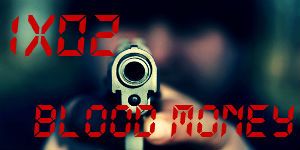 (Written by Carey Broadbent)
"Claire and the others deal with recent events. Melanie attempts to pay off her overdue rent, only to learn some shocking news. Meanwhile, Sam has trouble sleeping."
(Written by Amin Caluk)
"In an attempt to take their minds off recent events, Claire takes Sam and Sofia to a nightclub. Meanwhile, Melanie attempts to bond with Noah."
Class 5 Theme Song
Notes
This series is a drama with some dark humor and sci-fi elements.
This series has been on my mind for quite some time. It's been a bastard to crack but eventually Amin and I managed it. In fact, it probably wouldn't be here if it wasn't for Amin's help.
It went through a few different versions before ending up as this, the other versions much smaller than this. Each season would have only 8 episodes, small enough so a small staff can work on it but large enough so I don't have to rush any storylines or character development. As for influences, it has a number including Six Feet Under, The Wire, The Shield, Blade Runner and Children of Men.
Also, if any of you have issues with swearing or racial terms, it's probably best to avoid this series. Language-wise, I'm not holding back