Post by Chris Davis on Mar 1, 2015 14:48:18 GMT -6

Born in France,
Adrien Beaumont (Michael Vartan)
was immediately placed into a school for espionage by his parents,
Halette (Adrienne Barbeau)
and
Norris (John Larroquette)
, two of France's most infamous spies. Learning several different languages, as well as being severely disciplined to master hand-to-hand combat and advanced weaponry, Adrien showed tremendous promise, and was soon sent on his first foreign assignment - to gather information from the United States of America's Central Intelligence Agency; however, in doing so, he would need to create a fully established life to infiltrate the facility. He would need to start a family.
Upon arriving in America, Adrien meets
Sandra McClain (Rosario Dawson)
, with whom he forms an attraction to. The two fall in love and marry, but soon following the wedding, Adrien continuously injects memory-repressors into his wife. Unbeknownst to her, Sandra is being trained in an underground French Espionage facility to learn the skills of a true spy; however, her abilities are only to be activated under Adrien's own trigger - a safe word.
The couple then have three children:
Raynard (Roshon Fegan), Camile (Amandla Stenberg)
, and
Gabrielle (Quvenzhané Wallis)
, all of whom undergo the exact same treatment as Sandra. They have killed, and they fight with the skill of their grandparents.
Now, with his family of spies assembled, Adrien can now fully undergo his assignment, but when the love for his wife and children continues to grow, he begins to question exactly why he is in America in the first place, leading to conspiracies tracing all the way back to his great grandfather. Despite his wishes, Adrien's family begins to unravel when they must deal with the problems of their everyday lives, as well as learning they have skills they don't remember obtaining.
AGENTS
Adrien Lucian Beaumont
(portrayed by Michael Vartan):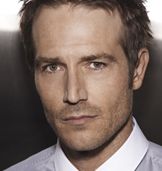 Controller: Officer in charge of agents (a handler).

Dangle: A person sent by the intelligence agency of his or her own country who approaches an intelligence agency in the hope of being recruited as a spy so as to allow a double agent operation for the purpose of intelligence collection or disinformation.
Born to follow in his parents' footsteps, Adrien was one of the strongest agents his espionage academy has seen. Possessing the skills of a multilingual tongue and tremendous hand-to-hand combat, Adrien is a force to be reckoned with. He is passionate about his cause to infiltrate the CIA, but he begins to question his blind faith when he realizes his true love for his family, which could lead to devastating circumstances from France. Determined, hard-headed, and loyal to his lineage, Adrien will kill for his cause, but will also kill for his family.
Sandra McClain Beaumont
(portrayed by Rosario Dawson):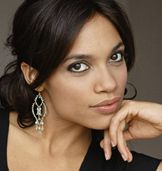 Sleeper: Agent living as an ordinary citizen in a foreign country; acts only when a hostile situation develops.

Swallow: A female agent employed to seduce people for intelligence purposes.
Having her future planned to be a lawyer, Sandra did not expect to fall in love with anything other than her job. Even though she notices her husband's peculiar behavior, Sandra decides to ignore this in order to keep her marriage a happy one; however, her life begins to spiral out of control when she wakes up with her body covered in someone's blood. Caring, motherly, and fierce in the courtroom, Sandra will soon have to balance her work and the mysterious dreams of murder and seduction she has been having.
Raynard Darryl Beaumont
(portrayed by Roshon Fegan):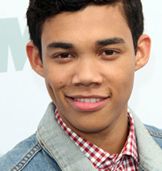 Raven: A male agent employed to seduce people for intelligence purposes.
Being programed to charm the ladies of Stillwell School for Young Men and Women, Raynard has been used to having at least one female wrapped around his arm. How he developed this irresistible nature he does not know; however, what he does know is that he can't escape the attraction to one of his other classmates - a male. Being an 18 year old boy may be challenging for Raynard, but these hidden feelings, as well as his strange ability to disarm dangerous thugs, has his mind spinning.
Camile Therese Beaumont
(portrayed by Amandla Stenberg):
Provocateur: An operative sent to incite a target group to action for purposes of entrapping or embarrassing them.
At 16, Camile has already had her fair share of rebellious behavior, even going as far as to spending the night in a jail cell. She craves the feeling she gets when she causes chaos amongst people due to the constant bullying she receives; however, when she unwillingly strikes down one of her classmates, Camile starts to worry as to what she is becoming.
Gabrielle Jacqualine Beaumont
(portrayed by Quvenzhané Wallis):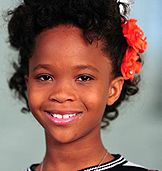 Pattern: The behavior and daily routine of an operative that makes his or her identity unique.
Only just starting middle school, Gabrielle's cover, unbeknownst to her, is one she uses to her advantage. Despite being a friend to everyone who she crosses paths with, Gabrielle cannot shake the undying feeling of wanting to physically harm those whom she believes treats other unfairly. And when she discovers classified information under her bed, her questioning only grows from there.
Norris Felix Beaumont
and
Halette Adalene Beaumont
(portrayed by John Larroquette and Adrienne Barbeau):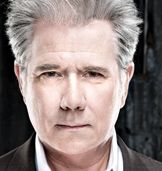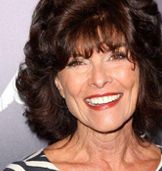 Spymaster(s): The leader(s) of espionage activities, and an agent handler extraordinaire.
Two of France's most infamous spies, Norris and Halette met while on assignment in Italy. Both show pure resilience to anyone who stands in their way, as well as the greatest loyalty to their country, leaving no room for love towards their family, especially their son.
Dax Stuart Falvo
(portrayed by Daniel Gillies):
Babysitter: Bodyguard; protector.
Having gone through the espionage training with him, Dax is Adrien's oldest friend, and also knows the most about him. Because of this, Norris and Halette assign Dax to watch over and protect their son as he infiltrates the CIA; however, the feelings Dax begins to develop towards Sandra, as well as the ones he's always had for Adrien, begin to blind him of his duties.
ASSIGNMENTS
1.01 - Clandestine Operation:
"An intelligence operation designed to remain secret."
After settling into the United States with his new family, French spy Adrien Beaumont continues his assignment to infiltrate the CIA. Meanwhile, Sandra begins to question her husband's suspicious behavior, while her children go through troubles of their own at school. Also, through flashbacks, Adrien is enrolled into an espionage academy and given his first foreign assignment by his parents.
1.02 - Flaps and Seals:
"The tradecraft involved when making surreptitious openings and closings of envelopes, seals, and secure pouches."
Using his safe word on Gabrielle, Adrien plants on a document on her and assigns her to break into a government facility; however, when she becomes trapped, Raynard must go and save her. Meanwhile, Camile shocks herself when she subdues a bully, and Dax, the Beaumont bodyguard, arrives.
1.03 - Playback:
"To provide false information to the enemy while gaining accurate information from him or her."
Raynard flirts with a new classmates, making way for his newest assignment - to obtain information for the girl's father. However, when he tries to hold back his true feelings for his male classmate, Raynard may become compromised. Meanwhile, Adrien and Sandra are called to a meeting with the principle about Camile's recent behavior. Also, through flashbacks, Adrien sends Sandra to underground training and her first assignment.
---
The night low-end, Victorian, street-walker,
MINNIE ST. CLAIR
(Melissa McCarthy)
meets the young poet,
FRANCIS THOMPSON
(Will Arnett)
is the same night she kills 'The Whitechapel Murderer'... well, sort of. When Assistant Commissioner of Crime,
MELVILLE MACNAGHTEN
(Ron White)
shows up with questions for the dolly-mop who was last to see Mr. Thompson, Minnie and her band of misfit street-ladies take it to the roads, disguised as aristocratic fair-ladies, with hope of escaping their ill-fate and the promise of America.
RIPPER GIRLS is a half-hour long historical sitcom.
| Melissa McCarthy as Minnie St. Clair |
'If this boat sinks that'll be a blessing in disguise. Well, for most of us. I'm sure the air between Pearl's ears will keep her a float for at least three days.'
Minnie is a woman of many talents. She's a smart, savvy con-woman who uses her assets to her advantage and has a way of turning negatives into positives, despite the many odds. Minnie dreams of a life bigger than her own, this causes her to do death-defying stunts in order to pursue that fading rainbow and the pot of gold beneath it.
| Will Arnett as Francis Thompson / The Narrator |
'Minnie and the gang were on a road to nowhere, literally. If I had to guess I'd say they took a wrong turn around pride and prejudice.'
Francis Thompson is the infamous Jack the Ripper; the Whitechapel Murderer; Leather Apron. Whatever you call him it all means the same thing. Well-mannered Francis Thompson is a killer. When his name is brought up as a suspect Francis skips town where one night he meets his next victim, Minnie St. Clair. But unfortunately accidents happen and Francis finds himself concussed and floating in the river. After the Pilot, Francis becomes the Narrator who opens and closes every episode.
| Ron White as Melville Macnaghten |
'So, what you're saying is you haven't see a heavyset, dolly-mop, named Minnie St. Clair, who may even be hiding behind that door over there staring at us having this conversation?'
Melville Macnaghten is hunting Jack the Ripper. Every lead, every whisper is helpful to him. When Francis Thompson's name comes up it seems like for certain that he's the killer. But, when Francis mysteriously disappears the same night he meets a group of street-walkers, Melville questions whether he had help in the whole thing. Now dubbed Ripper's Girls, Melville will track down our lady gang all over God's green Earth if he has to.
| Wanda Sykes as Bessie Melbrooks |
'Bessie? Bessie? Are you serious? Why not call me Old Heifer? Milk me dry and ship me off to pasture.'
Mother-figure, Bessie, is the oldest and wisest of the group. She guides the other girls with harshness and backhanded comments. But what she lacks in compassion she makes up for in sarcasm. Although she'd never admit it, she sees the girls as family, the only family she has.
| Leslie Mann as Pearl No-Last-Name |
'I've done that. And that other thing. Oh and that too. Nope, I've never done that...wait, what is it? Oh yeah, I've done that.'
Flighty Pearl is ignorantly blissful to the dire situation the girls find themselves in. She sees the whole thing as an adventure, a trip, a game. The world is full of possibilities to Pearl even when the future seems bleak. Her stupidity drives the girls to the brink of insanity but her world view leaves them envious.
| Sarah Silverman as Clara Freeman |
'...'
Clara Freeman is mute and uses a special form of sign-language to communicate with her fellow comrades. Jolting her entire body into what some would deem as inappropriate, lewd, suggestive positions only to mean things like 'box-car', 'chesterfield' and 'lollygag'. No one knows for sure how Clara lost her tongue but that doesn't stop Bessie from asking if it was any of her outlandish scenarios.
| Chelsea Handler as Ida Smit |
'This is never going to work. Why? Because we're not classy people. Classy people certainly don't drink and I'm drunk right now.'
Loud-mouth, Ida is bossy, lazy, and frankly doesn't give two sh**s. She is not afraid to express how dumb she feels a situation or action is. A simple look or sigh says it all. Unlike the other girls, Ida wasn't born into poverty but simply choice to live on the streets. She was born a blue-blood but found the life dull and full of pompous jackasses, a secret she can't keep from the girls for long.
| Margaret Cho as Chi Meng |
'If I can survive dysentery, lockjaw, three rounds of syphilis and the common cold, I can survive this. Now help me up on this horse.'
Chi Meng plays the Asian stereotype well and to her advantage, even though she was born and raised in England. It's got her out of many sticky situations with the local authorities. Melville sees right through her façade the moment they meet. Chi is a control-freak and when something is not done right, or she feels is not being done right, she'll do it herself, usually leading to more trouble than it's worth.
1.01 - Pilot | Riptide Ripper
After winning spots on the S.S. British Princess bound for America, Minnie St. Clair's luck turns sour when she accidentally kills a(n), unbeknownst to her, killer. Fearing the repercussions, Minnie and her friends change their identities and flee town in search of the ship to freedom.
1.02 - Up Smit's Creek Without A Paddle
When the girls end up guests to a party for the elite, Ida struggles to hide her past from her friends. But Madam Penelope Smit, Ida's mother, is going to have no part of that. Betty White guest stars as Madam Penelope Smit.
1.03 - It Oswald, It Ends Well
Pearl meets a man named Oswald who claims to have a ship to rent for a good price. But when the boat turns out to be a death-trap waiting to happen Minnie and the gang discover whether they can sink or swim.
---


James Zimmerman
(
Andrew Garfield
) is your perfectly average, completely traditional college student- and superhero. James has a power, the ability to jump back in time and change things, for better of for worse. At any point in time he can 'jump' (as he likes to call it) back minutes, hours, or even days. But time travel is never simple, and when James jumps he isn't just reliving events, he's essentially living as a copy of himself up until the point when his past self completes the jump that sent him back in the first place. Confusing, potentially, but for science geek James it's the best thing that could have ever happened to him.
Deciding that using his ability just to make his own life easier was a waste of a gift, James took on a superhero identity to help prevent disasters from happening.
Juncture
was born and his uncanny ability to be in the right place at the right time ensured he became well loved by the public. For a while life was great, but all good things must come to an end.
It had been all over the news- 'explosion at power station results in forty dead'. James couldn't leave it be, not when all it took was one little jump to save forty people, and before long Juncture was there to save the day- only it didn't go entirely to plan. The forty people were saved but there was no sign of Juncture after the incident, and not long after James Zimmerman also disappeared off the face of the earth- both presumed dead. Only James wasn't dead- a mishap at the facility and an electric charge that would have killed anybody else had sent his power into overdrive. Upon waking James found himself not minutes, hours, or even days in the past, but years. Enough years, in fact, for him to wake up in the Old West.
Waking up in the old west is more than a little bit shocking for James but with the help of the sheriff's daughter
Eleanor
(
Emily Kinney
) and
Sheriff Anderson
(
Tim DeKay
) himself, he is soon to find his feet. The struggle of living life hundreds of years before his time is constant for James and he quickly sets about trying to find a way to jump back to his time. It isn't long before he realises that his arrival has caused the town a lot more trouble than he originally thought in the form of people developing strange and unusual powers- and it seems like none of them plan to use them for good.
Realising that getting back home may take some time, James once again dons the mantle of Juncture and sets about playing hero for Copper Creek, all while struggling to adjust to his new, and potentially permanent, life.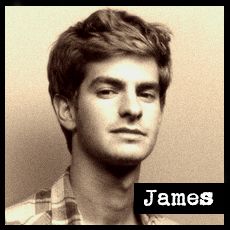 James Zimmerman |
The Hero
(Andrew Garfield)
James is pretty much your average college student, except for the fact that he is hiding a huge secret- he's a superhero. It was during his teens that James discovered he had the ability to jump backwards in time and, rather than just using it for his own benefit, he decided to take it upon himself to help everyone. He took on the name Juncture and balanced a double life as a geeky science student by day and publicly adored superhero by night. Waking up in Copper Creek after the accident was something James never thought possible but when he realises returning to his own time may not even be feasible he pushes aside his own wants in order to help out the town with their problems- some of which wouldn't even be there if it wasn't for him. He's not you're typical hero type, and in the wild west he's definitely a fish out of water, but he has a good heart underneath it all and that's what makes him such a good hero when all is said and done.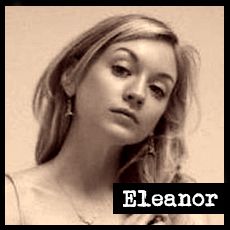 Eleanor Anderson |
The Girl Friday
(Emily Kinney)
Eleanor is well known around Copper Creek for being the only daughter of the town's current Sheriff as well as having an uncanny ability to end up with her nose in everyone's business, not that anyone minds too much. Eleanor is curious, intelligent, and not afraid to raise hell when needs be. It's a formidable combination and constant reason for her father to worry about her. For the most part she's sweet and kind to all who deserve it- sometimes even those that don't- but anyone who mistakes her for a pushover is in for a rough time. Eleanor is the first person to find James after the accident and the pair, after a few initial faux pas, go on to become good friends and an even better team.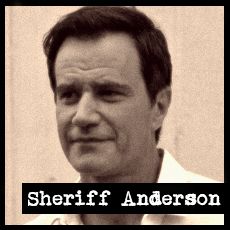 Sheriff William Anderson |
The Lawman
(Tim DeKay)
Sheriff William "Bill" Anderson is the incorruptible lawman of Copper Creek. He has been sheriff for six years running and with all law-abiding citizens happy with his work he is likely to remain in the position for many years to come. His wife died of an illness that spread though the town five years ago, leaving him to continue raising their daughter on his own. These days he has a lot on his plate, dealing with a daughter that's old enough now to make her own decisions despite his eagerness to protect her, and wrangling the seemingly ever increasing population of criminals and outlaws on their doorstep. Some days he doesn't know which job is harder, being a father or being the Sheriff.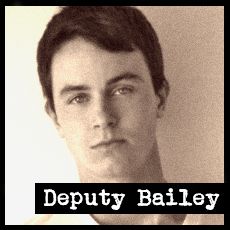 Deputy Cole Bailey |
The Deputy
(Ryan Kelley)
Deputy Cole Bailey is fairly new to Copper Creek but his good looks and gentlemanly nature have won over the ladies, and his dedication to his job and tough but fair stance when enforcing the law have made him friends with most the men. It wasn't long before Sheriff Anderson took him on as his right hand man, and Cole was more than happy to be working alongside a local law legend. He does have ulterior motives for wanting to work so closely with the Sheriff however, and that's his long held but carefully hidden infatuation with the sheriff's daughter Eleanor.
Josephine "Josie" Fields |
The Bartender
(Lyndie Greenwood)
Josephine "Josie" Fields was, and still is, a mystery to most of the people in Copper Creek. She arrived one day without warning or explanation and made herself at home. For a while most people forgot about her, as much as you can forget about someone in a small town, until she took ownership of the local saloon by winning a bet against the then owner. It was an embarrassing day for the old owner, but many people had witnessed her win the place fair and square. He gave up the building with little fight before claiming he was moving to the city and was never heard from again. People were wary about Josie for some time after that but she runs the Copper Creek saloon better than any man ever has. It's a mostly respectable establishment and Josie makes sure patrons follow her rules. Any troublemakers are swiftly and firmly kicked out and not invited back.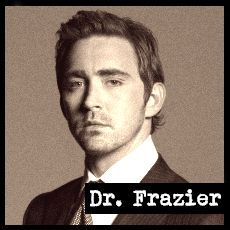 Doctor Benjamin Frazier | The Doctor
(Lee Pace)
Doctor Benjamin Frazier is Copper Creek's one and only medical expert. He runs a practice in the center of town and trains a handful of nurses personally to work under him. He appears stern from all outer appearances but has a soft spot for the town and those who live in it. He is a well-off man with the ear of the mayor and substantial pull with others in powerful positions. He won't hesitate to act if he feels there is something, or someone, threatening the peace.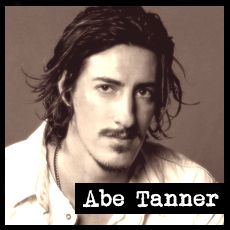 Abraham "Abe" Tanner |
The Outlaw
(Eric Balfour)
Every town has its bad boy and for Copper Creek that bad boy is Abe Tanner. While no one has been able to pin any crimes on him, yet, it's well known that he works on the wrong side of the tracks. He steals and scams to get what he wants- usually money- but he likes to claim he's a gentleman because he only kills people if he really has to. Abe has a soft spot for Copper Creek and while his criminal activities are usually restricted to outside of the town trouble tends to follow him back home fairly regularly.

1.01 | Juncture
An average day in the life of James Zimmerman as he attempts to juggle his life as both college student and superhero 'Juncture'. Everything is going well until a rescue mission at a power station goes awry and James finds his powers have sent him much further into the past than he's ever been- one hundred and sixty years into the past to be exact.
1.02 | Copper Creek
Still struggling to come to terms with just where and when he is, James finds himself in the town of Copper Creek. He's discovered by the sheriff's daughter, Eleanor, and her and her father take care of him under the assumption he's a delirious, dehydrated traveller. James begins searching for a way to get back to his own time in secret after he realises no one believes he's from the future.

1.03 | The Locals
Despite not wanting to get comfortable with his new surroundings, James is finding he enjoys the simpler life in the old west. With Eleanor as his guide he learns more about the town and the people in it. When Abe Tanner rolls back into town with trouble on his heels however, James finds himself using his powers for the first time since the accident.

1.04 | Cause and Effect
James throws himself into his work to try and find a way back home but soon finds his arrival in Copper Creek had some unintended side effects when a local outlaw shows off some new abilities that beggar belief. James sets aside his personal goals in favour of helping the people who took him in and looked after him and Juncture makes his first appearance in the old west.