Post by Aimee Nicole on Mar 28, 2011 3:15:29 GMT -6
"Mutation, it is the key to our evolution. It has enabled us to evolve from a single-celled organism into the dominant species on the planet. This process is slow, normally taking thousands and thousands of years. But every few hundred millennia, evolution leaps forward." - Professor Charles Xavier
Since their existence was discovered, mutants have been met with fear and hatred. All of the world, a debate has raged; are mutants the next link in the evolutionary chain or are they simply a new species of humanity, fighting for their share of the world? Regardless, it is a known historical fact that sharing the world has never, ever, been humanity's defining characteristic.
It was out of this fact that professor Charles Xavier (Patrick Stewart), a college prep Intro to Genetics teacher at Midtown High School, decided that it was time to found a safe haven for the mutant youth. A student in his class, an inhuman, by the name of Melanie Haestrom (Missy Peregrym), caught his eye as the one who could help him. As an advocate against Humanity First, a well-known anti-mutant group, and as the costumed super heroine Spider-Girl, she was the perfect candidate. Funded by his business partner and old friend Euphoria Solstice (Scarlett Johansson), Xavier's School for Gifted Youngsters was created. A school that doubled as a safe haven for mutants to learn both academically and with their abilities as well as a training grounds for his team of crime-fighting mutants: the X-Men.
But he isn't the only one bringing mutants together. Mystique (Evangeline Lilly) has a less peaceful method of uniting mutants in the face of an world that doesn't accept them. She wants to lead an anti-human effort with the idea of mutant superiority. To carry out her plans she creates the Brotherhood, consisting of mutants that would rather create a larger rift between mutants and humanity than to close the gap like Xavier's X-Men.
But there is more at work than just the mutant cause. Norman Osborn (Willem Dafoe) has a vendetta against Spider-Girl that rages far deeper than what it seems. His company, Oscorp, isn't doing well and he blames the costumed heroine for all of his issues, driving himself to believe that she is his one and only obstacle and her team of mutants is just as much responsible as she is. But even with the rise of the Green Goblin, there are more super villains waiting to take down New York's newest super team and it's only a matter of time before they strike.
MAIN CAST
[/b]
Professor Charles Xavier (Professor X)
is the founder of both Xavier's School for Gifted Youngsters as well as the super team the X-Men. He is loyal, intelligent, kindhearted, and has his students' best interests at heart--most of the time.
Portrayed by Patrick Stewart
.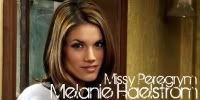 Melanie Haelstrom (Spider-Girl)
is a teenaged superhero with double the set of problems, which undoubtedly comes from leading a double life as your average teenage nerd that sometimes dabbles in the world of sports
and
a superhuman crime fighter that runs around in tights. She is playful, willful, selfless, and a master at the art of smartassery.
Portrayed by Missy Peregrym
.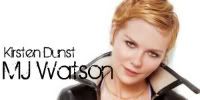 Mary-Jane Watson
is the long-time best friend of Melanie. She is part of the "popular crowd", and dreams of one day becoming a model. Despite her awful home life, she is outgoing, flirtatious, strong-willed, and compassionate.
Portrayed by Kirsten Dunst
.
Kristen Sparks (Cyclops)
is the leader of the X-Men, being the most responsible and having the ability to detach herself from the situation in order to lead with a clear head. She is a strategist and a determined individual who will always see the job to the end. She is stoic, loyal, determined, and incredibly intelligent.
Portrayed by Jessica Biel
.
Robert "Bobby" Drake (Iceman)
wasn't the "average" teenager even before his abilities surfaced and he inevitably became a member of the X-Men. In school, he was spread out with different cliques and had no real close friends. He doesn't like to show regret for his actions if he embarrasses himself and he loves doing things to have fun. He is loyal, spunky, playful and can be stubborn.
Portrayed by Shawn Ashmore
.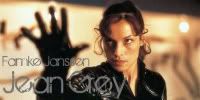 Jean Grey (Marvel Girl)
is the second-in-command of the X-Men. She spent the majority of her early teens and late childhood years in a mental asylum due to the nature of her abilities. She has to rehabilitate herself back into the real world with the help of her teammates, and seems to be doing just fine at doing so. She is intelligent, supportive, fiercely loyal, but can also be aggressive and slightly overprotective.
Portrayed by Famke Janssen
.
Karin Wagner (Nightcrawler)
is a full-time and loyal member of the X-Men. Her mysterious origins and moving from her native home, Germany, left her without a true family so she relies mostly on the friendship and support of her team mates. She is cautious with strangers because of her appearance, but when she is comfortable her mischievous and daring nature comes out.
Portrayed by Michelle Trachtenberg
.
Katherine "Kitty" Pryde (Shadowcat)
is the youngest member of the X-Men. She is outgoing, innocent and playful but very determined to prove that she can give as much to the team as anyone else. Kitty is extremely smart , a whiz with computers, even sometimes a little geeky.
Portrayed by Emmy Rossum
.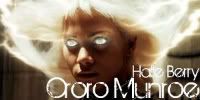 Ororo Munroe (Storm)
is a professor at the Xavier Institute. She is a kind and intelligent woman with an air of composure. Storm is a woman who seeks peace and serenity, but is not to be trifled with. She is patient, tranquil, powerful, and perceptive.
Portrayed by Halle Berry
.
REOCCURRING CAST
[/b]
Mystique
is the leader of the Brotherhood. She'd rather shoot you in the face than admit that she actually has a good bone in her body but she has it and to those who earn her love and loyalty she will stick with them until the day she dies.
Portrayed by Evangeline Lilly
.
William Maximoff (Scarlet Witch)
is the male twin in the Brotherhood. He is loyal to the cause because of things that his father and Mystique have told him about humans. He can't trust people because of the fact they once tried to kill him for his mutant abilities, but deep down he is still searching for what he believes to be true.
Portrayed by Ben Barnes
.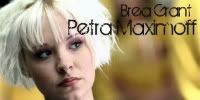 Petra Maximoff (Quicksilver)
is the female twin of the Brotherhood siblings. Like her powers her emotions change rapidly and she shows loyalty to the cause against humans because of the mob that tried to kill her brother. She is cocky, temperamental, flirty and arrogant at some points.
Portrayed by Brea Grant
.
Lance Alvers (Avalanche)
is extremely dedicated to the anti-human cause. He is a typical bad-boy and tends to grate against everyone else on his team and the X-Men. If a fight is started he is usually the cause and doesn't feel too bad about it. He is arrogant, over-confident and quick to anger.
Portrayed by Thomas Dekker
.
Toad
is also dedicated to the anti-human cause, having willingly joined the Brotherhood. He isn't the most delightful to have around, what with his horrid bathing habits and rather terrible mannerisms. However slimy he may be, he is dedicated to his cause and loyal to his teammates.
Portrayed by Ray Park
.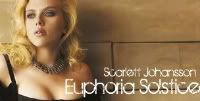 Euphoria Solstice
, occasionally known as the Ice Queen, is a force of nature not to be taken lightly. From the moment she was capable of doing for herself, she created an entire empire from the ground up, becoming a feared name in the business district of the world. Calculating, cynical and quick witted her primary goals in life are to train girls the power within each of them, create a better future for those new to life and to learn to accept that she is not as indestructible as she likes to think.
Portrayed by Scarlett Johansson
.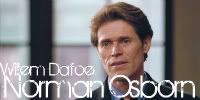 Norman Osborn (Green Goblin)
is the founder of Oscorp with a secret agenda. Much like his enemy, Spider-Girl, he runs a double life as the Green Goblin. He is a businessman, but also a dangerous psychopath with a hatred for Spidey that runs deep. And with his hatred for her comes a hatred for everyone she cares about...and that includes the X-Men.
Portrayed by Willem Dafoe
.
Episode Guide1x01 - Pilot/Along Came A Spider
[/u][/size][/color]
Link:
theoutcasts-vs.weebly.com/uploads/7/0/5/3/7053905/1x01_-_along_came_a_spider_preview.pdf
Summary:
Melanie Haelstrom is your typical high school student,
if
you disregard the fact that she's also the teenage crime fighter known all over New York as Spider-Girl. Professor X, seeing the potential in this extremely intelligent student, recruits her into helping him build his legacy. With the help of an old friend, Euphoria Solstice, he creates Xavier's School for Gifted Youngsters. Unknown to them, someone
else
has their mind on mutants as well. Meanwhile, Norman Osborn and his growing hatred for a certain wallcrawler leads him to drastic measures.
Introducing:
Spider-Girl (Melanie), Mary-Jane Watson, Professor X (Charles Xavier), Mystique, Green Goblin (Norman Osborn), and Euphoria Solstice
1x02 - Seeing Red
[/u][/color][/size]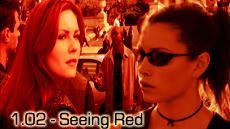 Summary:
Kristen Sparks never had an easy life, and it's not about to get any easier. After an incident in the locker room, her mutant abilities surface and catastrophe follows. Lance Alvers doesn't help the situation, using his abilities to make the situation worse for his arch-rival. Professor X and Spider-Girl come to her aid, but he's not the only one out on the prowl. Mystique, a dark woman with mysterious intentions, recruits the first member of her own team: The Brotherhood. An old friend from Xavier's past also joins the team.
Introducing:
Cyclops (Kristen Sparks), Avalanche (Lance Alvers), and Iceman (Bobby Drake), Storm (Ororo Munroe)
1x03 - The Demons Among Us
[/u][/color][/size]
Summary:
Professor X has been in contact with the mental asylum for a few years now, seeing a particular patient regularly: Jean Grey, a mutant throw into captivity out of her father's fear of her mutation. But now that she's ready to finally be released into the custody of his school, he's got another mutant coming up on the radar: Nightcrawler, a mutant with an abnormal appearance that has been dubbed a "freak" and is being exploited by a traveling circus. With three members already on is team, he splits them up on their first "mission" as members of the X-Men. Meanwhile, Mystique finds a pair of twins more than willing to join her cause to rival Xavier's.
Introducing:
Marvel Girl (Jean Grey), Nightcrawler (Karin Wagner), Scarlet Witch (William Maximoff), Quicksilver (Petra Maximoff)
1x04 - Phasing Out
[/u][/color][/size]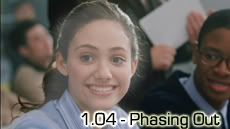 Summary:
Kitty Pryde was just a simple ballet dancer with a knack for video games and comic books. However, when her mutant ability exposes her to the public, her world spirals into something she'd never imagined. When she turns down an invitation to the Brotherhood as Mystique is forced to recruit a rather unpleasant mutant instead, she is far from amused, and the twist of events that follow cause one of our hero's lives to spin out of control.
Introducing:
Shadowcat (Kitty Pryde), Toad
1x05 - Magical Mysterio Tour
[/u][/color][/size]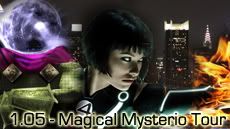 Summary:
After the death of one of his close aids, Norman Osborn hires Quentin Beck; a Hollywood stuntman whose dream life as a film star is practically in the toilet. Promising to make his "dream" come true, Norman convinces Quentin to don a drastically modified stunt suit in order to find and kill Spider-Girl. Realizing that his supplied weaponry is too much for her, Spidey gets help from a very famous ally. But when the duo gets in over their heads, will the X-Men be able to get to them in time?
Introducing:
Mysterio (Quentin Beck)
1x06 - Protect and Serve
[/u][/size][/color]
Summary:
In order to establish his school as a respectable institution, Professor X decides to send his students to do work in their community. With each taking on a task that is special to them in what ever way, everything is going smoothly. That is, until The Brotherhood shows up. Wanting to discredit the students of the Xavier Institute, a fight ensues that lands both teams in a bad position.
1x07 - Legacy
[/u][/color][/size]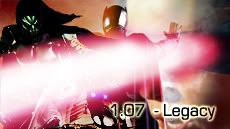 MID-SEASON FINALE (POTENTIAL 2-HOUR SPECIAL EVENT)Summary:
After their battle with the Brotherhood, Xavier, disappointed in the performance and irresponsibility of his team, decides to give them a lesson in teamwork. The Danger Room is put to the test for the first time, and the X-Men become "official". Euphoria reveals an important gift for Kristen. Meanwhile, the Brotherhood's leadership is overthrown and the Green Goblin puts Mary-Jane in danger that Spider-Girl can never forgive.
1x08 - UNNAMED
[/u][/color][/size]
Summary:
Coming Soon
1x09 - UNNAMED
[/u][/color][/size]
Summary:
A new villain arises. Nathan Fillion and Omar Epps guest star. (More info to come)
1x10 - UNNAMED
[/u][/color][/size]
Summary:
Coming Soon.
1x11 - UNNAMED
[/u][/color][/size]
Summary:
Coming Soon.
1x12 - UNNAMED
[/u][/size][/color]
Summary:
Coming Soon.
1x13 - The Weight of the World
[/u][/size][/color]
Summary:
Coming Soon.

NOTES FROM THE CREATOR
[/color]
This takes place in an alternate Marvel Universe, and was inspired by a roleplay that the entire crew of this potential VS participated in, and that the series creator actually made herself. This is why some of the genders have been changed (such as Scott Summers/Cyclops now being Kristen Sparks/Cyclops) and why some names are not the same (such as Emma Frost being Euphoria Solstice). The character remain, almost 100% if not exactly
at
100%, their original selves with a few tweaks. However, the basis for the character pretty much does stay the same. I'd also like to say that this series was mostly inspired by the Ultimate Universe as well as a little, tiny bit of X-Men Evolution. With this, we intend to bring new twists to canon storylines, shed light on some less known storylines, and even pump out some original stuff as the series goes on. [/center]
CREW MEMBERS
[/color]
-
Series Creator/Director:
Aimee Yarbrough
-
Assistant Director:
Monica Patterson
-
Executive Producer:
Maddie Funderberg
-
Head Writer:
Aimee Yarbrough
-
Assistant Head Writer:
Monica Patterson
-
Assistant Head Writer:
Maddie Funderburg
-
Writer:
Cori Burkett
-
Writer:
Kerry Burkett
-
Freelance Writer:
Miranda Kilgore

UPDATES
April 10th, 2011
- Pilot is up and the episode guide has been updated.
- Character photos updated
- Cast list rearranged (that ones that were removed will still appear, but not often enough to need space on the cast list)
- Minky Drake (Shiver) is now Bobby Drake (Iceman) in a small attempt to balance the genders.
- Rogue will also be male, even though he is unlisted. We are currently looking for someone to cast for him. Suggestions are appreciated!

April 11th, 2011
- Pilot taken down and replaced with a "Pilot Season Entrant Preview" containing only the teaser. We will put the full pilot up if it's requested. I wasn't completely sure if we were supposed to put the ENTIRE pilot, or just a preview. Upon looking at some of the pitches that made it, I made the decision to just put up the preview, in the event that it hasn't yet been read. If it has, my bad, and I apologize for my apparent incompetence.
- We added a "Plans for the Future" section in order to fill you guys in on a few things that we plan to happen both in this season and in later seasons in the event that we are picked up. We will update it as we see fit.
- An update to the episode guide (again) is on its way.

April 13th, 2011
- Jensen Ackles as been cast as Rogue.
- A second "Sinister Six" villain has been selected.
- Pilot has been sent to all showrunners/network runners via PM, but the one posted here is still only a preview.

April 15th, 2011
- Opening credit video has been posted.

April 18th, 2011
- Crew list has been added. Megan's pitch reminded me that I forgot to add it in earlier.
- Episode list has a new update! (Episode 4, 5 & 9)

April 19th, 2011
- "Notes from the Creator" has been updated.


April 21st, 2011
- Opening Credits redesigned and posted up.
- Another guest star added to Episode 5!
- Episode 4 now has a rough summary.

Plans for the Future
We have several things in store for this season. Green Goblin, of course, will be making several appearances. There will be plenty of X-Men vs. Brotherhood action going on, as well as a lot of relationship development of all kinds, be it friendship, love, hate, what have you. We also plan to introduce two of the Sinister Six villains.

In the future, as far as later seasons go, we have huge plans based on very popular storylines, as well as many others that Marvel fans will recognize. We will also be doing fresh, original storylines in future seasons, as well as some storylines that may not be as recognizable as others. We'll also be doing "Marvel Team-Ups", with Spidey and the X-Men teaming up other famous allies including the Avengers and the Fantastic Four. In season two, Scarlett Johansson will become a permanent cast member, as will Daniel Cudmore, and Sophia Bush while Elisha Cuthbert will become a reoccurring cast member. We also have a surprise character, whose actress will not be identified, that will be introduced in season two as well.

In short, we have several plans for this series that are already being planned and detailed.