Savior
Oct 28, 2009 2:37:31 GMT -6
Post by Jack Malone on Oct 28, 2009 2:37:31 GMT -6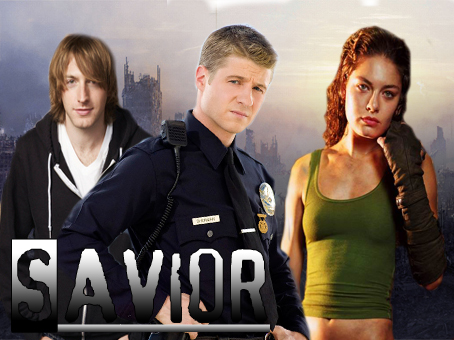 Expect the Unexpected.
The Premise
In the year 2012, all that you know will come to an end! In the streets of Los Angeles, all hell has broken loose, after a portal ripped through the atmosphere releasing Ancient Gods of their time, into our world. Intent on reclaiming the above ground, they unleash their demonic legions of darkness from the mystical chambers they were bound to, and now, they begin to wreak havoc throughout the streets of the doomed Los Angeles! Surviving the first wave of hell, Samuel Andrews, one of the city's respected officers of the LAPD, finds himself leading a team of survivors into a safe haven; but with all the technology at hand, do they have enough to stop the Ancient Gods, and their army of chaos?
The Characters
(portrayed by Ben McKenzie)
For years now, Samuel Andrews had been a well-respected officer of the law; stopping more crime, and theft than any other police officer on the force. He's always been quite fearless, driving down any alley, chasing after any criminal, and when signs of the end begin to surface, he still manages to keep a clear mind of things. Surviving the uprising of the Ancient Gods' demonic Legions of Darkness, Samuel finds himself facing the very thing that makes him shiver to the core. The fearless officer, becomes the frightened warrior! Still, doing everything in his power to stop these beasts from reclaiming their world, can he really save all of humanity before it is extinct?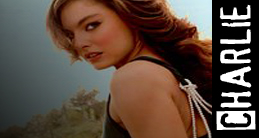 (portrayed by Alexa Davalos)
Her theft days are over! Also being one of the survivors, Charlie Thompson is not the damsel in distress, in fact very much the determined warrior. Her "kill or be killed" attitude can lead her into more trouble than she bargains for, but she's always in for a good rough and tumble with the forces of darkness. Having a tough upbringing in Los Angeles, moving from foster parent to foster parent, her tragic past slowly becomes unveiled throughout several events that trigger some unwanted memories - and soon, her tough attitude will drop, and a different light will come to effect. Plus, when she discovers her father to be an ex-con, and living here in the city, how far will she go to find him? And will she ever, now that the city faces annihilation.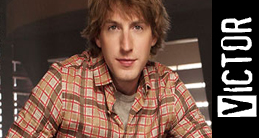 (portrayed by Fran Kranz)
All his life he'd dreamed of something like this happened! The world coming to an end. Monsters being unleashed just to be fought. Just like all the video games he's played. All the movies he's watched. But this is the real world. You don't get more than one life! Victor is the wacky, nerd-like computers genius of the group, who helps create the weapons, and track down any demonic creature within the four block radius. His campy attitude about the whole situation soon has a tragic turning point, that leaves him quite bitter towards the end, but all in all, he's a survivor. A warrior. A man with great potential. But how long will it take him to realize the fact that this isn't a movie; nor a game?!

The Complete First Season
1x01 - Rise of the Fall
When two powerful beings arrive through a portal, they begin to realize that the world is overun by humans, and soon set their plans of domination into effect, unleashing their army of demonic beings into the streets of Los Angeles. Suriving the fateful blast of their release, Samuel Andrews roams the streets, looking for as much life as he can.
1x02 - Snatchers
When out on patrol, Samuel discovers a scared kid, beaten and bruised. Taking him into their safe haven; the team set up a home for him. But, when several of the other survivors begin to mysteriously turn up dead within their home, they realize its not as safe as they once thought. In fact, the little innocent kid, is a body snatching demon, that jumps from body to body. Now, the team must find a way to destroy it before it kills them all!
1x03 - Six Feet Under
When falling upon the underground hideout of all demon kind, Samuel and Charlie find themselves struggling to survive! Meanwhile, Victor discovers an important artifact that can save them all, but someone within their surviving members believes that his is Gods doing, and his judgement should not be mistreated, so he stops him from obtaining it, and destroys it. Victor soon wakes up, buried alive, within the cemetery of Los Angeles. Will he break out? Or die from loss of oxygen!?
1x04 - S.O.S
Help is on the way! When a plane crashes in the middle of Los Angeles, Samuel and his team find several survivors, one of them being the pilot. Getting in touch with his headquarters, a message is sent to the government, informing them of Los Angeles's state. An army of soldiers arrive, some to help take survivors out of the battle, others to fight the hord of demonic beings. Will Samuel and his friends choose to stay and fight, or flee to safety? Can the soldiers really help them?
1x05 - Journey to the Center of Earth
When Victor gets word that a powerful orb, said to suck all the legions of darkness in containment, the crew skip town, on a journey to the centre of Earth. But, within the large caves, many can get lost. Meanwhile, back in Los Angeles, the Ancient Gods return, and get their army of darkness ready to spread over the rest of the world; and take over!!
1x06 - Retreat
In the Midseason Finale, Samuel comes face to face with the Ancient Gods that started all this. But, with all his preparation and skill, can he really stop such an ancient evil? Meanwhile, Charlie is M.I.A after going out on patrol, and their safe haven has been breached by every demonic creature; causing them some casualties, and forcing them into a state of retreat. Now, the survivors are back in the streets, running to find a new hideout. A new safe haven.
1x07 - Arrival
With Samuel in a comatose state, Charlie missing, and Victor down in the sewer tunnels with injured, and dying humans, the Ancient Gods legion of darkness have succeeded in reclaiming the above ground. But, when a Samuel from the future breaks through from a portal, into this world, can he keep the human race from becoming extinct. Also, the Samuel from the future sheds some light on the outcome, and also, a new threat that is on the horizon.
1x08 - Samuel, I Am
With Sam still out of the game, his future self takes over things in the meantime. But when the Oracles, higher beings of another plane, come to him with a dire messsage; he won't be around for much longer. The only way for the real Sam to wake up, is for the future Sam to sacrifice himself to the cause. Awakening, the present Sam informs his team of the horrid dreams he had in his comatose state, and speaks of the end. Meanwhile, Victor goes on a hunt for the M.I.A Charlie!
1x09 - The Long Way Home
Charlie is alive! Waking up, close to the Caves she was left behind at, Charlie begins to make her way back to the team, but with no memory of who she is, only who she was, Charlie will find it difficult to get back into the game. Also, she begins to remember her Father, Nicholas, an ex-Con, convicted for murder and theft. Will she ever get her memories back?
1x10 - My Name is Victor
As the end draws closer, Victor decides to document the whole thing. But not everyone is so pleased with what he's doing, and when he is busted catching something he should not have, his life becomes at stake. Meanwhile, someone from Victor's past turns up in the streets of L.A, Alive and kickcing, seeking his help!
1x11 - Father, Found
When word hits the street of a sacrificial ritual taking place at an abandoned warehouse, the crew get right on it. Running into the Ancient Gods, they find themselves starting something they can not finish. But, among the group of men, about to be sacrificed to bring forth the being that shall not be named, is Charlie's father, Nicholas. And he has a lot of explaining to do.
1x12 - In the End
As the city faces the end, Charlie and Samuel's feelings for one another begin to scratch its way to the surface; Victor takes on his own mission to stop the Ancient Gods, once and for all; and when the team discover his plans, they do everything in their power to find him, and save him before its too late. But, does Victor really have the solution to this ongoing problem?
1x13 - Omega
As the survivors band together to take on the demonic legions of darkness, in hopes of destroying them once and for all, Samuel is taken to an ancient temple, in which foretells of a great evil about to rise, known as Omega. Informed that his arrival is nearing, Samuel aligns himself with the Temples orb of power, said to be the only thing that can stand up against this great darkness. Will humanity stand a chance against such an evil uprising? Or will they fall with the rest of the city?
Notes From Author:
I have a lot of stuff to say about this, so please read on. For starters, you're probably thinking a show like this, with everything already facing the end, with a three character cast won't last as long as most shows; but I have to disagree. I think that this could run for a while, at least longer than most would expect. More characters are introduced as it progresses, storylines become more intense, and several ideas have been floating in my head that believe this show has a lot of potential. It does center around those three charaters; but they aren't the only ones in it. The three of them are the ones who we see most of, throughout the course of the series, changing, evolving, learning more and more about these Ancient Gods of another time, and how to defeat them.
I have struggled with this pitch for about a month now. And originally, it was an action/spy/thriller show, about a man who fights a Los Angeles Government Agency that he once worked for. It was also going to be a supernatural show, where the main character had powers and used them to fight off the evil. But I think in the end, a show where unrealistic things happen, to a realistic world is more succesful - and overall is more believeable to the audience.
This will be a 13 episode series. Each season consisting of 13.
Status: Currently writing the pilot