Post by Jack Malone on Feb 22, 2018 5:40:36 GMT -6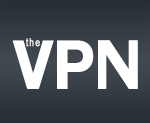 It's been so much fun to write so far. I hope all the stories that are planned are worthy of a "final" season

Anything else you got to say?
Production on this season is going to be slow because I've got Uni starting up and I've started a new job so my schedule has me busy 7 days a week. But there's decent breaks with Uni, and holidays so I'm hoping it won't be
ridiculously slow
. That said, I'm breaking the story for episode three right now. And this one is shaping up to be a big one for Archer. Title coming soon

Because I for one want to see how the Bat-Family is looking 10 years later

The main idea for the time jump — other than having the liberty to end the stories how I want to end them and adding a sense of finality to it all — is the idea that
the comic books take place during these ten years
. So a lot of the Batman and Bat-Family stuff has grown and evolved and existed during that time, and obviously there's the Justice League out there now, and the Birds of Prey, and all that sort of comic book-y,
source material
stuff. We're coming back into the story through Chloe's eyes who hasn't been privy to all of what's been going on and we return to
the final chapter
of it all with her. So all those kind of aspects are going to be touched upon, whether we see it existing in present day, flashbacks, or it's just referenced. And there are a lot of references to different Batman and DC storylines in these first few episodes, two of which are REALLY BIG and you will get to see through flashbacks!
But yes, I'm looking to post some more spoilers about characters, and episodes and all that soon. I feel like I shouldn't have opened a thread as soon as I did because now it's way too early to be posting
huge
stuff, but I wanted to get it all set up.
Also side note and totally random, but I miss your Faith series. It was something I wanted to see the endgame on.haha
*hides*
I feel like if I went back to read over those episodes, I'd cringe so hard. I already want to go back and George Lucas the hell out of Watchtower (which I'll totally do once the final season is done). But no, all those initial virtual series were learning curves and helped me grow and get better at screenwriting so I can't completely hate them, haha. I don't remember having a specific endgame jotted down for Faith, but
from memory
, I had a really cool storyline for Robin in Season 2/3. Oh well.