Post by Jack Malone on Jan 31, 2018 0:09:55 GMT -6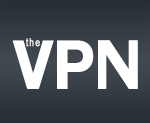 It's another thing I don't really want to give away. These spoilers are going to be a mess, haha.
I will say that it's important to note that Chloe and Bruce haven't seen each other for twelve years. They haven't had a real conversation about Vicki, and what went down. Their relationship was severed from what happened. So any sort of reunion is going to be quite a big one. Hopefully it's not Bruce's funeral that brings her back to Gotham and they can repair their relationship.
That's definitely an interesting perspective, though -- if it was anyone else, it wouldn't have been as big a deal to him. But I think that's true of
everyone
, really. I mean if it was Katherine, then Helena would be the most affected. If it was Oliver, it'd be Chloe. I'd just say not to judge people based on who they are when they're grieving, and hopefully someone's response to Vicki's death was more relatable for you because there were quite a few different perspectives and responses to losing her.
Besides, Bruce needs to shut up. Him knowing wouldn't have solved anything, it probably would've pushed it up further. Or made a mistake that got someone else and Vicki killed. Besides, doesn't he know that Chloe is used to shouldering the burden on herself.
Yeah, there's a whole slew of different "what if" possibilities for that situation. Bruce, having lost the woman he loved, would probably be going through all the "what ifs" that resulted in Vicki surviving, and that's his kind of mindset.
I honestly loved writing their dynamic in Season 4 because it really did have a "Chloe vs Bruce" vibe to it with them not seeing eye to eye in the beginning, and Bruce wanting to work on his own and not have to rely on others, and seeing them clash was a lot of fun. They're the most fun to write in a scene together when they're standing on different sides, and so it only made sense that there would be conflict between them based on what went down and that it'd only fuel their opposing sides more.
For me, I don't think there's a "right" or "wrong" person in their situation. Chloe should have told everyone about what she knew — knowledge that was given to her so she could
prepare
for a big loss, of which Bruce wasn't given. And Bruce should have taken a step back to see the bigger picture outside of his own grief.
Maybe it's just me but blaming Chloe for a death she couldn't stop, even though she tried, Fate is a fickle thing and I REALLY hope someone doesn't sugarcoat that shit this season. As sad as it is that Vicki's gone, Bruce's attitude toward Chloe and Alfred shows that he wasn't emotionally mature enough for that relationship with Vicki and he might need to give his brooding a rest.
I wouldn't say he
blames
Chloe for the death. That wasn't really a story beat or response in those episodes. With Chloe, it was more about her keeping this from him. I can't remember if I included it in the episode or not (it might have been a deleted scene) but I remember this idea of
if Bruce did know
then he'd probably have locked everyone he loves in some sort of cell and kept them out of the way during the war. It'd be like everyone was a prisoner because he didn't want them to get hurt, haha. So his response to Chloe's "prophecy" would have been batshit crazy (pun intended).
And he and Alfred worked through everything before the season came to a close — of which Alfred
did
let Vicki leave and
does
blame himself to a certain degree. That was another tough perspective/dynamic to write. I was like "do I really want to destroy Alfred and Bruce's relationship?" But they figured it out, haha. They're good now. And you'll hear more from Alfred in Season 5.
As for Bruce/Vicki, I don't think his grieving of her says anything about his emotional maturity. Chloe
did
keep things from him, and Alfred
did
disobey orders and send Vicki off to die. I don't think you have to choose one over the other, or write Bruce off as a bad guy in this because he lost the woman he loved and didn't respond in the best of ways. The thing with Bruce I wanted to do in Season 4, in his response to Vicki, was that she's up there in the realm of losing his parents. When he lost his parents, he lost his childhood. When he lost Vicki, he lost his future. And those hit very differently, but both very painfully. And I think it's the part of
his
origin story that descends him
further
into being Batman, rather than daydream about being able to settle down and have a family of his own. The "Bat-family" is his family now, and Batman is his life
for the rest of his life
.
I'm assuming no one else blames Chloe for Vicki's death. Hell if that's the case Jayna should be pissed that Chloe got her brother killed. Sorry, this rant has been a long time coming since you ended S4 and I started rereading Watchtower for my big giant size review of the seasons.
Haha, it's fine. I love reading a good rant.
I think with Chloe, and her coming back to Gotham in Season 5, it's less about any blame for her part in Vicki's death (which she isn't really at fault for anything and no one, including Bruce, blamed her) and more about the fact that she's been gone for twelve years. The topic of Vicki still looms over everything, but its a shared grief, and a shared realisation that nothing has been the same since.
I honestly hope this season redeems Bruce in my eyes. Rant over officially

Aw, I hope so, too! I'm so invested in these characters and their perspectives, I can't pick sides on them unless it's written to be
really bad
, haha. Hopefully whatever is in store for Bruce in Season 5 helps change your perspective of him into a more positive view — unless it's planned for him to be a total assh*le and I want you to hate him. We'll see, we'll see, haha! Thanks Karl!