Post by Tommy West on Feb 25, 2013 12:31:02 GMT -6
REGULAR CAST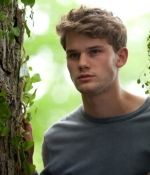 Drew Cunningham
(Jeremy Irvine)
is a boy with more secrets than he wants. Openly gay and loving it, Drew knows that he's good looking but that doesn't mean he always enjoys being around people. Quirky and perhaps even a little socially awkward, Drew has a very dry sense of humor and gets annoyed with people easily which can make befriending him quite difficult. One of the most popular guys at his last school, he finds that Sunset Valley is totally different from what he knows and ends up thrown in the deep end when one by one all of his past secrets and mistakes come back to haunt him. Drew falls in love too easy and he knows it so he's taken a vow not to get involved with anybody at his new school, a vow that obviously won't last long...
Francesca "Chess" Bell
(Emma Watson)
assigns herself as Drew's best friend on his very first day at Sunset Valley High and refuses to hear otherwise. More than a little outgoing, Chess is willing to take one for the team if it helps Drew fit in at the school and only wants the best for him. Naturally loyal and fun-loving, when Chess is hurt then it shows and she's known for making mistakes in her love life. Her father is the school's English teacher and is Chess' other best friend. She likes having such a close relationship with her father but on the occasion, things can become strained between them due to Chess' extreme ways of acting out and having fun.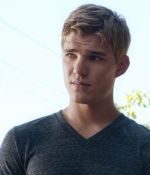 Kian Daley
(Chris Zylka)
is a member of the school's football team and is openly bisexual in that order. He refuses to let his sexuality define him and has a fierce determination on the playing field that makes him a fierce opponent and one to watch out for. Off the field, he's as nice as anything and doesn't believe in the supposed school hierarchy, treating people in other cliques or even people with no other friends the same way he'd treat his teammates. Kian's not perfect though and although he tries his best to remain calm at all times, if he snaps and loses his temper then he can become your worst nightmare. A vicious and dirty fighter, Kian can have his scary moments and with his mischievous twin sister Alice whispering into his ear, he can quite often be led astray.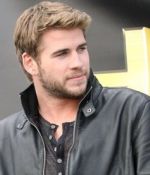 Brandon Pewter
(Liam Hemsworth)
is the school's resident bad boy and makes sure everybody knows it. A heavy drinker and a bad temper compliment Brandon's good looks and muscular frame, making him more than a little imposing. Despite his reputation, Brandon's as gay as anything and but is stuck in the closet, scared of what his highly religious parents and judgmental friends might think if he was to tell them the truth.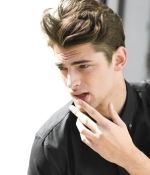 Isaac Rutherford
(Sean O'Pry)
is the face of the school, often proclaimed to be the most beautiful boy in town and his dreams of becoming a model are supported by almost everybody he meets. Isaac's flirtatious charm can get him out of trouble as easily as anything and the list of people with a crush on him goes on for miles. Isaac himself doesn't have any real romantic interest in anybody but he's more than willing to let friends into his bed and he's kind enough to let them stay the night too.
Mr Jonathan Bell
(Lee Pace)
is the school's English teacher and the father of Drew's best friend, Chess. Mr Bell takes Drew under his wing amongst the drama surrounding Drew's arrival at the school and is the sole reasonable voice of adult authority in Drew's life. Fairer than most teachers, Mr Bell only wants the best for his daughter and that doesn't always match up with what Chess wants her life to be about.