Post by Tommy West on Dec 25, 2013 12:16:40 GMT -6
REGULAR CAST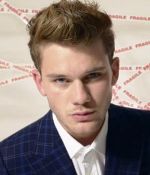 Drew Cunningham
(Jeremy Irvine)
has managed to rack up quite an impressive romantic resume in his first couple of months in Sunset Valley. He fought off the affections of Brandon and Kian to sort-of date Isaac but eventually broke it off and decided that he wanted to lead the single life for a bit. Now Drew has a challenge ahead of him - what does being single mean for him and will he manage to stay that way and more importantly, stay out of trouble?
Francesca "Chess" Bell
(Emma Watson)
is Drew's best (and sometimes only) friend at Sunset Valley High and acts as his eyes and ears in the school's gossip-fueled halls. Chess is always the first to know about a hot new party and after throwing a few great parties of her own, she's rising through the ranks of popularity and getting her own name out there rather than relying on Drew's.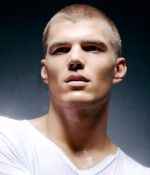 Kian Daley
(Chris Zylka)
may be one of the school's most popular athletes but when he vied two other boys for Drew's affections, he lost out big time. Kian's a nice guy, one of the nicest even, but even he's honest about the fact he isn't always that way. He has a history of anger issues and has been seeing a therapist for some time. With these layers still hidden to Drew, who knows what Kian will do to win over the boy who stole his heart.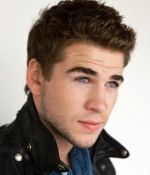 Brandon Pewter
(Liam Hemsworth)
hasn't had an easy time recently, being outed by his fake girlfriend Olivia in front of his mother and younger brother. After being kicked out, he found himself on the doorstep of the Cunningham's and is now a full-time resident in their house. He's coming off the back of a serious alcohol and drug problem and a major crush on Drew so who knows what kinds of trouble his new housing arrangements will cause. Brandon only has six months left at Sunset Valley High and they're not exactly going to be easy for him.
Isaac Rutherford
(Sean O'Pry)
is the most popular boy in school for many reasons. He's got a famous father, is destined to be a model and doesn't shy away from being a total flirt to pretty much ever human being ever. In the initial game for Drew's heart, Isaac may have appeared to have won but after Drew broke things off with him, Isaac realized that he'd lost after all because now he was the one with a broken heart. With his real feelings for Drew starting to surface, Isaac has a lot of decisions to make in his future, considering he'll be graduating in six months.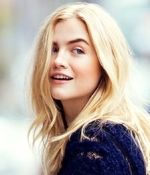 Alice Daley
(Maddie Hasson)
is Kian's twin sister and the current reigning Queen Bitch of Sunset Valley High. She uses her family wealth and influence to make sure that everything goes through her and she seems to know everything before everybody else. After unknowingly being used as a beard for Brandon, Alice broke up with him after she discovered he had kissed Drew and swore revenge on the both of them. Brandon quickly came into the firing line as Alice teamed up with Olivia to out him to his family and now Alice is out to cause even more trouble. With Chess coming for her crown, Alice knows that she's got serious competition for once but she's not going down without a fight.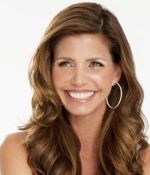 Vivienne Cunningham
(Charisma Carpenter)
is Drew's mother and continues to act like she's a single girl in her twenties despite being married with a teenage son. Viv's a picture perfect cougar, always having her eye on Drew's classmates and doing everything in her power to get away from her husband as often as possible. With a new, young and attractive lodger in their house, Viv may be on thin ground. After all, her secrets haven't exactly been well kept and everybody has a breaking point.
Chris Cunningham
(Jeremy Renner)
is more likely to be seen doing something to do with his work rather than anything to do with his family. A workaholic by nature, Chris has managed to miss several major moments in Drew's life and his recent attempts to bond with his son have fallen upon deaf ears. Similarly, his attempts to rekindle his relationship with Viv have all but exploded in his face. Chris doesn't give up though, even if continuing to try will lead things even more into ruin and he just doesn't know it yet.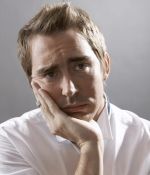 Mr Jonathan Bell
(Lee Pace)
is Chess' father, Drew's mentor and English teacher at the Sunset Valley High School. Approachable and thoughtful, Bell usually has a wise answer for any question and he looks out for all of the students in his care with an occasional ferocity that belongs to a much more dangerous man than he appears. Bell's past hasn't always been rosy and he uses his own experiences to help guide those of his students in the hopes that they won't end up like some of his former pupils.