Post by Amin on Dec 29, 2011 20:18:34 GMT -6
The Saltark Islands. Once stood as a single great kingdom... now reduced to lawless lands where the strong prey on the weak without anyone having the wisest thing to say about it. The strong have created their own kingdoms from the remnants of old, calling themselves "The Wild Lords" as they proceed to pillage and whatnot. There are several of them. Two of the strongest clans currently standing are the Redwaters and the Moonstones. Trouble is constantly ongoing between the various clans, but these two have grown into strong allies since Head Ragnar was replaced by his son Esborn.
Three years ago, refugees arrived from the distant land of Barda, from across the sea. Many had nasty burn-marks for show. A great evil had awoken back at their home lands and burned their cities to the ground.
Now the Lords of former Barda seek to make The Saltark Islands their new home and turn it into what it once was... a task that proves next to impossible, with the Wild Lords not very keen about the newcomes, let alone their intention of changing things. More conflict arises and some of the new lords may not be as intent on peaceful solutions as others...
Then arrives a threat, of grand scale. Something that makes any conflicts between Wild Lords and between Wild Lords and Bardan Lords seem like sand in the wind. Esborn Redwater (Elijah Wood) is washed ashore at the Moonstone settlement and instantly spits out that he has seen
Serpents
to his sister. Serpents have never been sighted by human eyes. Serpents are servants of The Great Serpent of All Water and Land, a god of old. Serpents mean the awakening of this particular god. A god that is large enough to wrap himself around the entire world... a god who wishes to end said world.
The Moonstones and Redwaters band together and set out to travel to The Shrine of Etog... the only place where a solution could be found. But it is a dangerous journey to The Shrine, which isn't made better by the human conflicts escalating.
Cast
Elijah Wood as
Esborn Redwater
, the current Head of the Redwater clan, who carries on after the ruthless reign of his father Ragnar... fixing some pointless troubles his father caused. One of these was making peace with the Moonstone clan, which was a success and the two clans now stand as strong allies. Esborn is an easy-minded guy, who likes talking to and interacting with women and teasing his sister about the fact that she was a "peace gift", something she doesn't mind too much.
Rachel Weisz as
Ayfura Redwater
, a Dokka Priestess born with a couple of mystical abilities. As part of the truce between her younger brother Esborn and Moonstone clan Head Olbert (Brendan Gleeson) she was "handed over" to serve as Olbert's own Dokka. This was something that she herself agreed on, seeing as how she was tired of her brother and the whole clan. Ayfura is usually very calm, collected and rational and often has to act as a supporting glue to the other clan members when they're either physically or emotionally hurt... including Head Olbert himself, who has his fair share of problems to talk about. She knows how to fight with the blade, which her father taught her at a young age, thinking a lady should know how to defend herself.
Brendan Gleeson as
Olbert Moonstone
, the Head of the Moonstone clan. Beloved by his men, admired by his two sons and daughter, Olbert has quite a lot to live up to. He holds a tough exterior and hosts a rough tongue... but he is really an emotional wreck suffering from depression. Ayfura is the only person he lets in on this part of himself.
Ellen Page as
Maryn Moonstone
, Olbert's oldest child and only daughter. A skilled and ambitious young woman, Maryn is held back from reacing her full potential by the gender system of the clans and is jealous of her brother Alban, though she would never show this outright.
Rupert Grint as
Alban Moonstone
, Olbert's son and the minute older twin. Respectful, focused and skilled, Alban is who Olbert sees as the next Head after his death... something Berulv objects to and makes no small matter of it.
Rupert Grint as
Berulv Moonstone
, Olbert's son and the minute younger twin. Fierce, disrespectful, reckless, he is pretty much the exact opposite of his brother, who he holds great jealousy towards.
Asa Butterfield as
Arden Redwater
, Ayfura's only son, born without trace of a father and thus given the Redwater name. Arden is adventurous, stubborn and eager to learn and displays a sometimes scary lack of fear when there should be. He always walks around barefoot.
Steven R. McQueen as
Bruno Gazzombardi
, the youngest of the lords from Barda now forced to live at The Saltark Islands. His solution to the problem with the locals is far less peaceful than those the other lords suggest... and it would seem their approval isn't much worth to him. Bruno carries a nasty scar over his eye, a close reminder of the demons that took his homelands from him.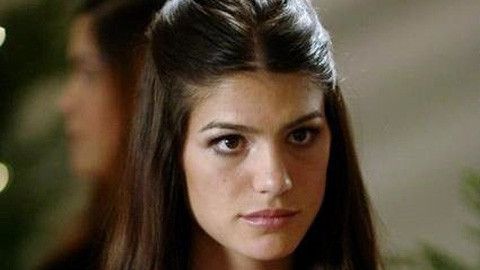 Genevieve Cortese as
Isidora Gazzombardi
, Bruno's wife, who is trapped in a loveless marriage with Bruno. They both know it and both use it. Without his knowledge, however, Isidora knows of the things that Bruno has going behind closed doors and has plans of her own...
Ian Mcshane as
Drogos Mariarco
, an influental Bardan lord who gets separate plans going away from the other lords together with Bruno. Unafraid to speak his mind and willing to go to any lengths needed, Drogos is either your best friend or your worst enemy. Mostly a bit of both.
Skandar Keynes as
Ilario Mariarco
, the only son of Drogos Mariarco. Generally cheerful and the type that likes to hang out, Ilario nonetheless knows something bad is going on between his father and Bruno Gazzombardi. Ilario has a secret relationship and partnership with Isidora Gazzombardi and together, they shape their own plans.
Jean-Luc Bilodeau as
Sestab
, a Demon like the ones that burned Barda's cities, Sestab is dropped down into the ocean from the skies only to find himself with a human body and in the cold of The Saltark Islands.
Recurring Characters
Robbie Coltrane as
Dwarf Bluedog
Brad Dourif as
Castus Blackwater
Tom Felton as
Bryan Blackwater
Kyle Gallner as
Puck Bluedog
Andee Frizzell as
Luvaya
, a powerful sorceress, a remnant of the old ages.
Alexander Ludwig as
David Stormspecker
, one of Edgar Stormspecker's seven sons. He was killed in battle over two years ago but has since been brought back as a Zombie by Luyana, now serving as her second-in-command of sorts.
TBA as
Grace Gazzombardi
, Bruno and Isidora's four year old daughter. Innocent and cute, Grace knows a lot more than one would think thanks to her mother.
David Gallagher as
Oscar StormspeckerMany more to be added!
Episodes
1x01 "Green Water"
1x02 "Spooks"
1x03 "Martyrs"
1x04 "Of Ashes"
1x05 "The Island"
1x06 "Newborns"
1x07 "The Great Goat"
Creator's Notes:
So this is an idea I've been developing for a while and decided to finally get out. I should be able to dive into this when Land of the Living Dead goes on mid-season hiatus. Expect more stuff to be added to the pitch as well, episode descriptions and more of the characters (boy, are there many).