Post by Alex Matthews on May 18, 2013 15:28:13 GMT -6
Metropolis: Special Crimes Unit

Main Characters
Captain Maggie Sawyer
(portrayed by Jill Teed)
A tough as nails member of the Metropolis Police Department, Maggie transferred from Star City after her divorce, and steadily worked her way up to Captain before transferring to the Detective Division. She has been assigned a variety of high profile cases in the past, and has always given 110% to her job, sometimes at the cost of a social life, and causes a strained relationship with her teenage daughter, Jamie. She has had no significant personal interactions since she came to Metropolis but this will change as she forges close bonds not only with her new partner and the staff at the SCU, and as her burgeoning relationship with reporter Toby Raines develops. Although, like most police officers in the city, she doesn't agree with the 'costumes' waging their own battle, she does appreciate how their work has improved things, and has come to see the usefulness those not in law enforcement can have in crime solving. However, she also feels that certain members of the higher ranks have come to depend on their help a little too often, and has been rather outspoken in her opinion that the whole of Metropolis PD needs more serious training and extra funding. Her transfer to command of the S.C.U. was supposed to be a punishment duty, but she has turned the department around with a high case closure rate, earning her the support of Police Commissioner Mike Henderson.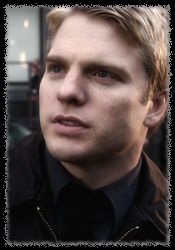 Detective Danny Turpin
(portrayed by David Paetkau)
After his testimony convicted several other officers at the 44th precinct, Dan Turpin has not had it easy, often getting into fights with his fellow officers who question his loyalty to the force. His marriage has been under strain as her career went through a downward spiral, as he was relegated to various lowly duties, but his promotion to Detective, 3rd Grade, and transfer to the SCU gives him hope things are turning around in his favour. Tenacious and stubborn, he is a good sidekick for Sawyer, acting as her partner, as she sees potential and wants to help hone his skills and smooth down the edges he has developed over the past year. His wife Suzie and son Thomas are the light of his life, and he goes to work every day to make the streets of Metropolis safe for them and other families, just like his own father, a police sergeant before his death in the line of duty, did before him.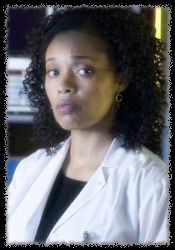 Dr. Beth Chapel
(portrayed by Tembi Locke)
The youngest of 5 children and only daughter of a minister from Orangeburg, South Carolina, who went on to become a junior Medical Examiner working for the Metropolis OCME, Beth Chapel has seen some bizarre cases across her autopsy table. A trained forensic pathologist with the necessary medical and legal qualifications, she originally trained as a surgeon in Los Angeles before the loss of too many patients took its toll, transferring to the Medical Examiner's office. After a short time though, she found that while her 'patients' were no beyond her medical help, she could still bring them some peace by helping put their killers away. Wanting to progress further in her new field, she started taking night school courses, and achieving her law degree, went to work where she felt she could get a new start, leaving LA behind, and moving to Metropolis. Her attention to detail, and ability to look beyond the obvious, and keep an open mind, and her friendship with Maggie Sawyer, means she has become the unofficial ME to the SCU, often being assigned to their cases, which appealed to Chapel's sense of justice, inherited from her father.
Wally West
(portrayed by Fran Kranz)
One of the several forensic technicians assigned to the crime lab at Metro Central, the main branch of the Metropolis Police Department, Wally was recruited from the Central City police lab by Maggie herself, since he felt a place like Metropolis would offer more of a challenge, especially with the increase in meta-related cases. She recognised his talent and genius, even if it came with a somewhat eccentric and outrageous personality, which had caused several reprimands on his service record. Wally loves being the source of attention, and knows he can deliver the goods, be it with some little tid-bit of information, or one of his cheesy wisecracks, that only he really finds funny. But all this behaviour is to mask the fact that he suffers from a anxiety disorder, brought about when he suffered a case of identity theft, and someone ran up large bills in his name. He is the main go-to guy for any matters relating to forensics matters on any SCU cases, and while he will sometimes go out to crimes scenes, this is only as a last resort, so he is usually a lab-rat, happy to help from the sidelines.
Dr. Kitty Faulkner
(portrayed by Felicia Day)
A brilliant research scientist, Kitty Faulkner was one of the last personal hires of Virgil Swann before his untimely death several years ago, and has slowly risen to the position of Assistant Head of Research and Development at the Metropolis branch of S.T.A.R. Labs, a private research institute set up by Swann. Although a biochemist by training, Kitty's genius IQ and photographic memory have become something of al all-rounder as well as a go-to trouble shooter, and this is what brings her to the attention of Maggie Sawyer and the S.C.U. when Dr. Chapel recommends they pay a visit to her for help with a 'meteor rock' problem. Kitty's cheerful demeanour and occasional ditzy moments hide a dark past, growing up where she was abused by a step-father, and rejected by a mother jealous of her intelligence, meaning Kitty has had very little in the way of familial support over the years. The bonds she forms with the S.C.U. members go some way to mitigating these feelings, and although over the years she has attempted to play down her natural intelligence and amazing mind to better 'fit in' with people, it is the work at both S.T.A.R. and with the S.C.U. that allows her to finally come into her own.