Post by Alex Matthews on Mar 14, 2018 10:48:08 GMT -6
Welcome, weary traveller, to Metropolis! One of the unsung jewels of the great state of Kansas, Metropolis is well known by its popular moniker, the 'City of Tomorrow'. It's also affectionately known as 'the Monarch City' or 'the Big Apricot', but whatever you call it, Metropolis is happy to have you visit!
From its humble beginnings as a small settlement known as 'De Vries Village' back in the mid-16th century, Metropolis has evolved into a sprawling city at the cutting edge of science and technology. A port city (with our recently opened MetroDock replacing our older dockyards) and popular tourist destination, thousands of tourists visit every day via plane, train or bus, joining with our several million residents. The city itself is split into six districts, New Troy, Bakerline, Park Ridge, Queensland Park, Hell's Gate and St. Martins.
New Troy
is what many consider the hear of the city, which is comprised of 4 neighbourhoods;
Downtown
,
Midtown
, the
Central Business District
and
Southside
(also known as
Hobb's Bay
or the less-charming '
Suicide Slums
'). A thriving centre of commerce and inspired thought, many major corporations centre their operations here, including STAR Labs, LexCorp and major newspapers like the "Daily Planet".
Bakerline
(
Lafayette
,
Hamstead
,
Oaktown
) has been the home of Metropolis's middle class since the middle class became an economic classification. It's a place for those who can't afford a downtown apartment or want real estate that offers a more than a potted plant.
Queensland Park
(
Newtown
,
Mount Royal
,
Pelham
,
North Bridge
,
Old City
), is a melting pot of humanity. Visitors shouldn't be surprised to find a recent German immigrant eating beside a Thai national at a Neo-Tokyo noodle bar.
Old City
was the location of the first settlement in Metropolis and has been designated as a national historic site.
Park Ridge
(
Racine
,
Vernon
) is Metropolis oldest incorporated borough and was the location of the city's upper class. While the borough has lost some of its selectiveness lately with the opening of areas of St. Martin's Island, it remains a powerful and historic region of the city. Vernon Plaza, the city's first enclosed shopping mall, was erected here.
St. Martin's
(
Uptown
,
Eastside
) is home to three theme parks, numerous public and private beaches, and the estates of many of the city's best-known families, such as the Dearbon or Kapatelis estates.
Hell's Gate
(
Tealboro
,
Senre Ville
) is primarily made up of long-time residents of Metropolis. Some families living there can trace their island roots back hundreds of years - some have been living in the same houses since the 1800s. A wide range of recreational activities such as fishing, swimming, and sailing are available. Metropolis International Airport, which is one of the nation's three busiest airports, is located here.
Many of those visitors have such a great time they end up staying: who knows, maybe you could be one of them?
No matter how long you stay, or what your interests might be, we know you'll get the urge to explore! You've probably already heard of some of the more famous ones, like LexCorp (formerly Luthorcorp) Plaza, the "Daily Planet" building and its famous spinning globe, and Metro Central, home to the city's police department, so here are some new places we think you'll enjoy taking the time to visit.
CITY HALL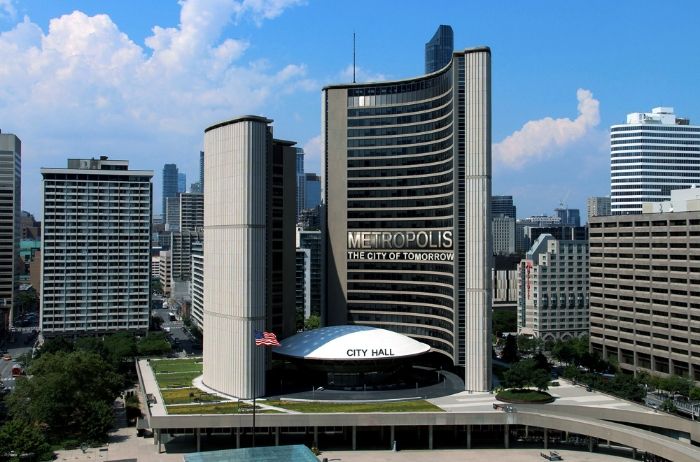 This is where out stalwart and popular incumbent mayor, Frank Berkowitz, and his team of dedicated staff make the decisions that continue to make our city such a beacon of forward-thinking and innovation. Berkowitz, currently coming to the end of his second term (and here's hoping he gets a third!), leads our City Council, which is made up of 36 council members elected from districts within the city. The districts are defined by geographic population boundaries and are redrawn every twenty years following every other U.S. census.
Queensland Park leads the city in the number of city council seats, followed by New Troy, Bakerline, Park Ridge, St. Martin's Island, and Hell's Gate, respectively.


METROPOLIS COURTHOUSE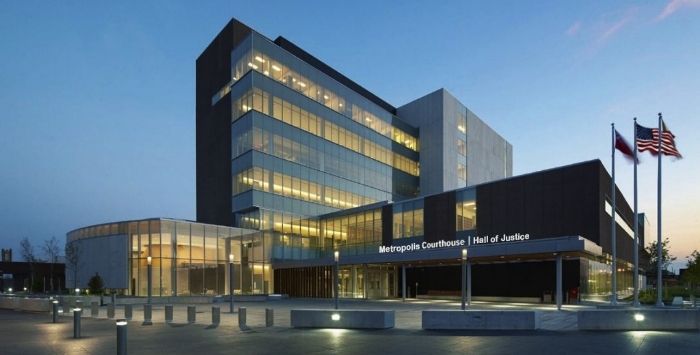 The "Hall of Justice" is where Lowell County District Attorney Adrian Chase and his crack team of prosecutors work to keep criminals off our fair streets. Protecting and defending the rights of our citizens are law firms like "Drake, King & Associates" or "Grabemann, Hoben, & Ross".


8TH PRECINCT, METROPOLIS POLICE DEPARTMENT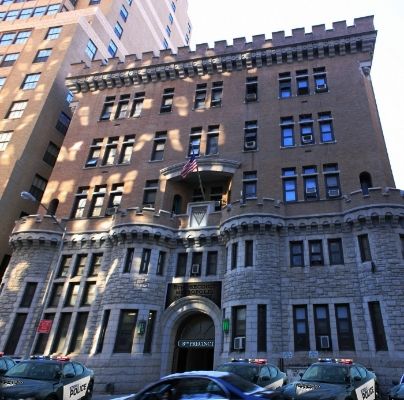 With the birth of the so-called 'supervillain', and the increasing number of metahuman-related crimes, the Special Crimes Unit of the MPD has had a larger role in protecting our city and it's inhabitants over the past few years. Lead by veteran officer Captain Maggie Sawyer, she and her trusted team operate out of the newly renovated 8th Precinct (donated back to the city by Lex Luthor). Thanks to increased funding and close ties with the Department of Domestic Security (via the agencies A.R.G.U.S. and the D.E.O.), its officers and staff have a high level of training that is becoming standard for all new recruits to this Unit.


S.T.A.R. (SCIENCE, TECHNOLOGY AND RESEARCH) LABORATORIES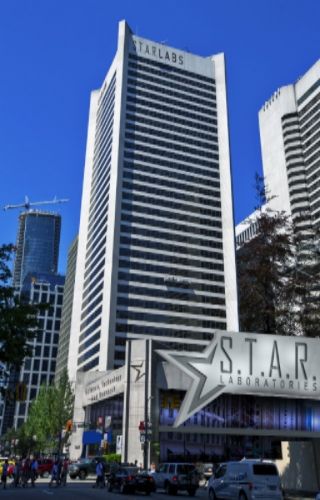 The Science and Technology Advanced Research Laboratories is an organization founded by a scientist named Garrison Slate, who wanted a nationwide chain of research laboratories unconnected to the government or any business interests. Now, S.T.A.R. Labs has expanded on an international scale, with facilities in Canada, Europe, Australia, and Japan as well as in the United States. The central branch in Metropolis is most likely one of the more recognizable branches, lead by Dr. Dabny Donovan.


HSC INTERNATIONAL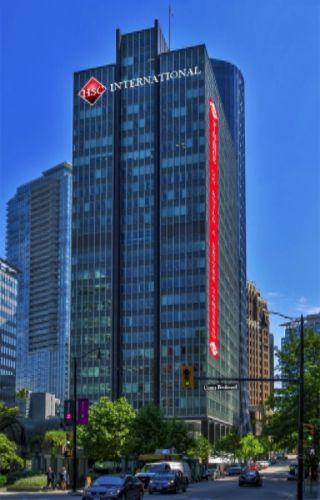 One of the biggest players in the world of finance, HSC International's new offices in the Central Business District show that Metropolis is cementing its place as one of the world's centres of business. Not much is known about those that work behind the scenes keeping the world economy balanced and productive, but with other businesses, like Holt Industries, Cale-Anderson Pharmaceuticals and Kord Technologies, looking to relocate their own headquarters to Metropolis, we thank them for showing this is the place to be!


THE DAILY STAR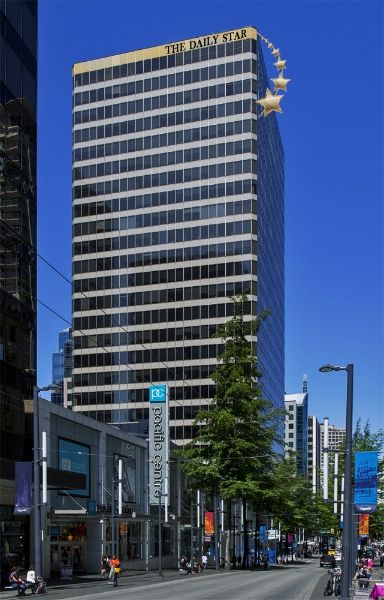 You've heard of the "Daily Planet", right? Who hasn't?! But did you also know that it's fiercest competitor, the "Daily Star", is also primarily based out of Metropolis? One of the leading media businesses in the city of Metropolis, the Star is a leading competitor to the "Daily Planet". Pulitzer Prize-winning journalists like Toby Raines and Victor Sage are on staff, and several prominent stories (such as the recent reveal of 'Superboy') were printed here first!
So, that's our top choices. But Metropolis is full of hidden treasures it could take a lifetime to discover - so here's hoping you make the smart choice, and stay a while!


Metropolis Bureau of Tourism and Travel 2016
---
CREATOR'S NOTES:
So, this is an in-universe guide to some of the frequent locations in our humble series. New locations may appear from time to time, over the course of the run of the series, depending on what new places appear. I just felt it would enhance the reading having actual locations. Since Vancouver doubled as Metropolis during "
Smallville
", I used many actual Vancouver buildings, with thanks to
Darrin McCann
for his amazing finishing touches to them!