Post by Carey on Dec 3, 2011 22:28:49 GMT -6
"Welcome to Prison... Welcome to Hell"
The High Security Prison, Ptolomaea Prison, is one of the oldest in America. It typically houses criminals who have committed violent acts but are not so violent behind bars. The place also had a high suicide rate, especially for a prison. Most believe it is because of the kind of prisoner that is housed here, that most feel guilt over their crimes.
Allan Tolliver (
Walton Goggins
), newly sentenced, arrives at Ptolomaea Prison late and is quickly thrown into a cell with bunkmate Henry James (
Michael Emerson
). As the guards yell "Light's out", they prepare to sleep. However, Allan notices the cell door is open, and that the rest of the prison seems to be empty...
What he steps into is nothing short of Hell...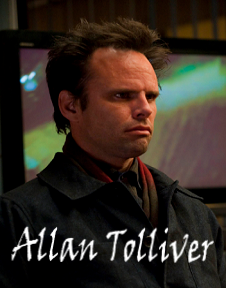 "Walton Goggins"
Recently tried and convicted,
Allan Tolliver
arrives late at Ptolomaea Prison only to face only to face the horrors of the prison. The man very rarely shows just how scared or devastated he is, and will often prefer to just swear and it all away or get in somebody's face and take his anger out through an often bloody and brutal fight.
"Michael Emerson"
Already a prisoner at Ptolomaea Prison,
Henry James
is a man who follows, not leads, following Allen into the Hell they find themselves in. He is very careful with his words and mannerisms, always trying to seem perfect and in control, all of which make him seem very disturbed.
"Wood Harris"
Been in prison for a third of his life, for
Roland Royce
Ptolomaea Prison is his third prison. Being a leader of the Black Hounds, he makes it no secret that his current sentence is for the shooting of a Mexican gang member. Even with his violent past and being a leader of a gang, he prefers the quiet and likes to read. He will fight to protect his honor and reinforce his standing within the prison.
"Michael Chiklis"
Doing the night shift,
The Guard
is known to prisoners only as The Guard. He is said to be racist, sarcastic and full of rage, making him a danger to the prisoners, especially the minorities.
"Ray McKinnon"
The Priest
of the prison, he is a very disturbed man. Very twitchy, very nervous, always on the edge of having a nervous breakdown. He also is often seen to question his Faith.
"Terry O'Quinn"
The oldest worker at Ptolomaea Prison,
The Warden
is rarely seen. He is a reasonable man, treats the prisoners with decency unlike many of the guards, knowing that if he treats them well, they will return that same respect. He prefers talking problems through, even if it means manipulating somebody, instead of a fist fight.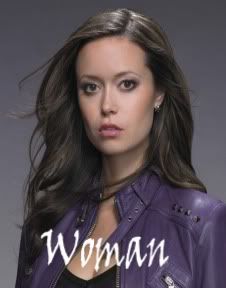 "Summer Glau"
A mysterious
Woman
who wanders the halls of Ptolomaea Prison after Light's Out. Though she always runs from Allen and Henry, she always leads them one step closer to learning the mystery of the prison. Who is she?
Notes
At last it is here. I've been working on this for several months now. I did want it written and ready to air by Halloween but I wasn't happy with what it was then. Several months later, it's here. ITS ALIVE!
I hope to begin work on it by the end of the year, being that I'm still writing the first season of Land Of The Living Dead.
It has evolved from a basic Silent Hill story to something that I believe can stand on its own. Originally it was a Silent Hill side story but as I developed it, I found I didn't need the Silent Hill name. It's now significantly different. No fog, no Pyramid Head... none of that.
Many of you will notice that four of the characters do not have names, only titles. I did that very purposely, and for a good reason.
So what do you think? Does it suck? Does it have potential? Blah, blah, blah... self confident issues... ramble ramble ramble...