Post by Connor J. J on Nov 1, 2012 14:09:26 GMT -6
"We call people like you Vacants. Your different from regular amnesiacs, because we can still find their suppressed declarative memories in the brain. However your brain is completely, apart from your procedural memories, empty. You're not that different from a newborn child."
fRaGmEnT
Summary
Lockquinn, 2082
A young woman wakes up in the middle of a barren land, face down on the road. She can not remember anything. She doesn't know her name, her age, what year it is or have any memories. Everything seems alien to her and she can't even recognise her own face. However, she can still strangely remember what most words mean, how to drive a car and skills she doesn't even know the name of.
She is found wandering by the Salvation Society, an secret organization that was supposedly shut down by the government after alleged terrorism and corruption. They try to investigate conspiracies and problems the world wouldn't be able to handle without destroying itself. It became a band of extra-ordinary people, on their last options, who try to use their lives to un-cover the mysteries the universe holds, because it's the only thing they
can
do.
The Salvation Society tries to find out the reason behind the woman's (who they've now named Jane Donovan) memory loss and if she could be in the centre of a larger mystery: Breach. The day when global defences where shut down for an hour, one fatal mistake. It allowed the invasion of a considerate number of "Scavengers", a species of extra terrestrials. These "Scavengers" have evolved so that they can adapt to an appearance, which can look like a human to the untrained eye. Nobody knows who is responsible for the invasion, but the accusations are tearing Earth apart.
Characters
Jane Donovan, portrayed by Kate Mara
[/center]
Jane Donovan "Jane Doe", is a "vacant" a person who's brain is completely wiped of all sentimental memories but can still oddly remember any skill she's Learned previously. Her sense of morality is still growing, but she still has a "basic" sense of right and wrong, but with most things crossing over into "grey". Her past is unknown, but she seems to be developing and remembering knowledge quicker and easier than most humans find. She lives within the SS Base but is quickly trying to develop an identity and personality of her own, in order to fit in with society. She trusts the Salvation Society but something in her mind is beginning to tell her that it may not be the most normal situation. Slowly, building friendships with Rick and Sam, she's trying everything she can to make herself feel normal.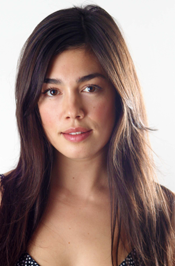 Dr. Samantha Blake, portrayed by Melanie Vallejo
Doctor Samantha Blake, was a down-on-her luck, woman before she joined the Salvation Society. Labeled a "genius" and "prodigy" by many just into her 20s, it quickly collapsed when after a brutal attack, she fell into a deep depression. Unable to remain in contact with society, she slowly faded out of the picture and she became a strange once more. Her public image was shattered and destroyed, not a name to make for herself. Trying to re-enter the world of Science, Samantha developed a theory that was vital in the use of teleportation. Before it could be exposed worldwide, Anthony Steele of the recently "closed" Government Salvation Unit, found her and gave her one of the biggest prepositions she would ever hear. Would she like to like the join the independently re-opened branch, and be exposed to wonders of the universe and extraordinary secrets unknown to man, in exchange for time-consuming service and never being able to share any of it.
Samantha is a strong woman, who tries to hide her broken mind with sheer optimism and heavy partying. She's estranged from her family, who want nothing to do with her.
Anthony Steele, portrayed by Adam Rodriguez
The head, and "father" of the Salvation Society, Anthony was still with the agency when it was still affiliated with the government. He secretly re-opened the unit, independently and scoured for the world for people, clinging onto their lives by the fingertips. He's a mysterious and aggressive man, but he respects his co-workers with a passion. He has an excellent knowledge of combat and weaponry from his days in the Military. His sheer brute force is extra-ordinary: he can break somebody's neck without a flinch. After many battles, he has both the physical and mental scars to prove it. He rarely goes out on tasks as a "field agent" and tends to stay at the base, leading operations. He's out of touch with the world, and it takes Jane for him to realise that he's no longer the man he used to be. He has no family, he used to have a wife who divorced him when he became consumed by his job.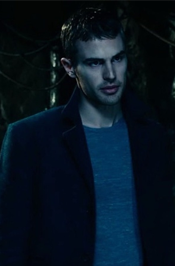 Rick Walker, portrayed by Theo James
Rick Walker, is the only other Vacant that the Salvation Society have came across. Whilst others are known to be found, Rick was the only Vacant found by them and in their care. He was found in England, in what appeared to be the aftermath of an accident, when the Salvation Society was still the government owned, Salvation Unit. To this day, he has still not regained his original memories, but has developed his own, new personality and experiences. Due to the slight numbness from his split personality, and unknown identity, he turned to drink and narcotics. However, unlike Jane, because the government still owned the SS at time, they had access to records, which were able to identity him. He knew his name, his age but he still couldn't find his family.
Rick works predominantly as a "field agent", taking physical action on tasks that require it. His relationship with Sam is an unusual one, whilst they sometimes tend to butt heads, they are great friends and find comfort in each other.
Wmanoi "Manny" Tnvo'ks, portrayed by Jamie Chung
Wmanoi Tnvo'ks (often named Manny, for convenience sake) is a member of the alien race, nicknamed "Scavengers" that invaded earth during Breach. It/She (the species have no specific gender, and tend to just use the pronouns similar to the appearance of their disguise) works with the Salvation Society as part of a deal between them. In exchange for service and observation of them, the Salvation Society observes her and protects her. She works on the field with Rick, where the different characteristics of her species benefit her greatly. Though she may look shy, the woman is tough and very observant of everything around her. She may come off a little kooky, but how normal do you expect someone from another galaxy to be?
Episodes
1x01- Blank
In the year 2082, on the outskirts of Lockquinn, a young woman (Kate Mara) wakes up on the road with a case of radical amnesia. Suspected of committing a murder, the Salvation Society take her in for investigation.
1x02- Thief
[/u]
A man from the past has somehow ended up in 2082, committing
a string of crimes. And the SS has to find a way to send him back and stop him before the government can find him. And things aren't looking good for Jane when it looks like they can't find any trace of her identity.
1x03- Stranger
[/u]
People are going missing and acting unusually in a rural town, outside of Lockquinn when the Salvation Society leave to investigate. But things hit home when it's revealed that Anthony's ex-wife is on the town council, and isn't exactly herself either.
1x04- Apparitions
[/u]
There's no such thing as ghosts? Or is there? That's the question, when during a freak storm the members of the Salvation Society are all trapped in different situations. And each has their own past to confront...
1x05- Disease
[/u]
Manny finds herself facing death after contracting an alien virus, which nothing on earth can recognise. Meanwhile, Rick and Jane bond together over their meetings with forgotten friends.
1x06- Mother
[/u]
After confessing the truth to Rick, Samantha ends up on her first date in a while. But happiness is cut short when she is landed with babysitting a unusual baby found by the SS. And the mystery of Breach is found to be connected to someone in the team...
1x07- Pursuit
[/u]
On the way to a source who claims to know about Breach but is unable to talk to the government, the Salvation Society's transport mysteriously breaks down in the middle of the desert. And who knows what lurks in the horizon...
1x08-
[/u]
1x09-
[/u]
1x010-
[/u]
Glossary
TO BE ADDED
:.CREATOR NOTES.:
This pitch is virtually finished now, but is still the least of my priorities, Abnormals is still more important. I'm currently writing the pilot and will soon release a teaser trailer whose scenes may or may not actually end up in the final script, but will hopefully give an overall flavour of the pilot.