Post by Carey on Oct 18, 2014 23:18:08 GMT -6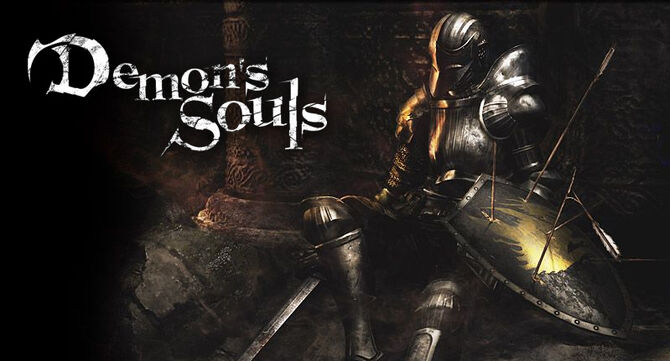 Demon's Souls
is an action role-playing video game developed primarily by From Software with assistance from SCE Japan Studio exclusively for the PlayStation 3. Set in a dark fantasy world, players take control of a hero who has journeyed to the fictional kingdom of Boletaria, which is being ravaged by a cursed fog that brings forth demons who feast on the souls of mortals. The game has been described as a spiritual successor to the King's Field series of games. The gameplay involves a character-creation system and emphasizes gathering loot through combat with enemies in a non-linear series of varied locations. It has a unique online multiplayer system integrated into the single-player where players can leave useful messages and warnings for other players' single-player game worlds, as well as joining other players in their world to assist and/or kill them.
Dark Souls
is an action role-playing video game set in an open world environment, and is a spiritual successor to Demon's Souls. Dark Souls takes place in the fictional kingdom of Lordran. Players assume the role of a cursed human character who has been chosen to make a pilgrimage out of the Undead Asylum to discover the fate of the undead. The plot of Dark Souls is primarily told through descriptions of in-game items and dialogue with non-playable characters (NPCs). Players must piece together what vague information they obtain in order to understand the story, rather than having it laid out for them by the game. Dark Souls garnered recognition due to its grueling difficulty and unforgiving challenge. The game world is filled with weapons, armor and consumable items that serve to assist the player throughout their journey.
Dark Souls II
is an action RPG video game and a sequel to Dark Souls. As in the earlier games in the series, it once again features challenging gameplay, but with a more powerful graphics engine and more advanced AI system. The story revolves around a male or female Undead human known as the "bearer of the curse", who has nearly lost their mind and gone "hollow" in their search for a cure. They have traveled to Drangleic, which is rumored to be home to powerful souls that can help Undead regain their humanity and avoid this fate. The bearer of the curse finds their way to Majula, a settlement in Drangleic, where they meet an enigmatic woman known as the Emerald Herald, who acts as the player's guide. She asks the player to seek four ancient beings with immense souls, and Vendrick, the king of Drangleic.
Anyone here played this fantastic and brutally hard series?