Post by MJ on Jun 11, 2010 1:18:51 GMT -6

Main Cast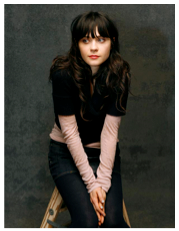 Zooey Deschanel
as
Detective Victoria "Tori" Lance
Victoria, more commonly known as "Tori", Lance is a Detective who's been working with the DCIU for three years. With a strong sense of justice and determination coupled with her evolving abilities as a Sensitive she would be one of the best detectives of the unit, if she wasn't constantly taking risks and mouthing off at her superiors. She's been reprimanded a number of times but the fact that she's family friends with the boss and been able to solve almost every case put in front of her as so far been enough to keep her job. She may be constantly crossing lines but the people around her can't deny her simple desire to find justice in the world.
Currently down to appear in all 12 episodes of the first season.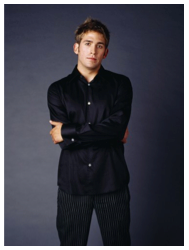 Eric Szmanda
as
Detective Shayne Grey
The newest transfer into the Barton DCIU, Shayne Grey is a cocksure, brazen detective who is, surprisingly, very good at his job. Though his work ethic is topnotch his undesirable personality has seen him moved between DCIU departments every year since he joined the unit. He's been told this time he has to make it work but will he be able to keep his personality in check when asked to partner with the snarky Detective Lance? Nora Fields has given him one last chance and if she requests his transfer out of her unit he can kiss is career in the DCIU goodbye.
Currently down to appear in 11 of the 12 episodes in the first season.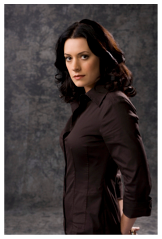 Paget Brewster
as
DCIU Special Agent Nora Fields
DCIU Special Agent Nora Fields is very good at her job. So good, in fact, that she's been offered numerous promotions and transfers to better paying and higher ranking positions. She's turned down every one. Nora is happy where she is, running the Barton division of the DCIU where she worked hard to earn the respect and admiration of those working under her. Being a friend of Tori's father has given her a soft spot for the younger detective but she attempts to remain as professional as possible while they're working together. Truth be told she's probably looked the other way far too many times when it comes to Tori's behavior but you'd be hard pressed to find anyone who would call her out on it.
Currently down to appear in all 12 episodes of the first season.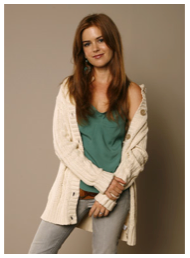 Isla Fisher
as
Dr. Cassie Brewer
Dr. Cassie Brewer is the rather eccentric coroner of the DCIU and Tori's long time friend. Cassie is much loved by all those working with the DCIU thanks to her vibrant personality and sense of humor. It's a pity she spends all day working with corpses. Even down in the morgue Cassie is able to light up your day with a smile or wry joke. Sure, she likes to wear rather bright clothes and has dubbed herself "Queen of the Dead" but she's the best friend and voice of reason (usually) that Tori couldn't live without.
Currently down to appear in all 12 episodes of the first season.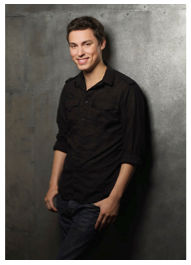 John Francis Daley
as
Technical Analyst Adam Parker
Though it was a little hard at first for the DCIU to take the young Adam Parker seriously he's quickly proving his place amongst the hardened detectives and has earned the affectionate (and slightly condescending) nickname of "Kid". A computer wiz at school, Adam was hired by the government as soon as he'd finished his education and moved between departments as needed until he was brought to the DCIU a year ago. He's Tori's go-to guy for information, partly because he's good at his job, partly because he hasn't turned her down yet. There are rumors floating around though that the reason he's so willing to help is that he's harboring a small crush on the detective.
Currently down to appear in all 12 episodes of the first season.