Post by Brian Melanson on May 30, 2011 14:02:42 GMT -6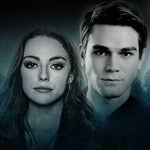 Yeah this episode I admit was not my best. I actually do not like it at all. Did not have the time to go back and fix it up. I really just wanted to show everything like it's a normal day at the office and then look your under attack. That may not have been the best approach but it's all I had at the moment.
But the next episodes have really improved from this and have gotten into more detail and such and do not look like crap

. And LOTS OF ACTION! So I'm really excited for everyone to see Episode 2 Death of Us! It's really going to be interesting.
I'm sorry if this comes off as mean or something, but: You actually don't like it at all? Well, why did you air it? Why didn't you instead take the time to edit the mistakes before you aired it? I'm not too fond of the philosophy many people have going "Oh, our pilot wasn't that good, but the rest of the series will be better!" The pilot starts everything up; it introduces you to the world and the characters and it is the point where readers/watchers decide if the series is something they should follow.
Having gotten that out of my system (again, sorry if it came off as mean), I'll have to agree with everything Keisha wrote; there's a lot of potential, but there's a lot of grammatical errors. Also, at some points, I just feel the dialogue brings it down. I'll give an example:
LIONEL
Well maybe the signal got cut and
their fixing it and we'll hear from
them soon.
That just doesn't work. You need to add dots and commas... that line would never work when someone spoke it. I'd go about that line something like this:
LIONEL
Well, maybe the signal got cut and they're fixing it. We'll probably hear from them soon.
Another thing that brought it down for me was the stereotype-Lionel, which actually isn't your fault as much as it is real life tv shows and movies. It seems in every show/movie where there are two girls and a guy, the guy almost always is the typical "Food, jokes and girls" kind of guy. Sorry, that really just hit me and it's always been getting on my nerves.
I loved the start of the episode, though, with the descriptions of the future and the many new additions to everyday life they have. That's something I'd love to see more of.
None of these reviews are harsh in fact they are helping. But with this pilot I thought it was good but after airing it and re-reading through it I was like I don't like this...it's not really my best of my work. And I think I wrote this episode a year ago and I rushed edited it. I should have done more with this and I was just lazy and did not go back and overall change the story plot for this episode. So I understand everyones reviews and what their concerns are but I do promise to go back and fix a bunch of these episodes. This episode may be re-written and changed up but for now it will stay as it is. But I think I messed up with this one. But thanks for the review XD