Post by Jack Malone on May 10, 2021 10:31:46 GMT -6
Some new spoilers for episode 12, 'Doomed.'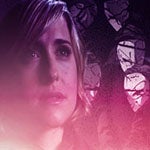 Episode #5-12: "Doomed"
Written by:
Jack Malone
Produced by:
The VPN
UPDATED 11/05/2021
- Producers have confirmed the Justice League roster as
Superman
(Tom Welling),
Wonder Woman
(Bridget Regan),
Batman
(Christian Bale),
Black Canary
(Alaina Huffman),
Green Lantern
(Sterling K. Brown),
The Flash
(Lucas Till),
Vixen
(Meagan Good),
The Atom
(Ross Butler), and
Martian Manhunter
(Phil Morris). All cast members will appear in this episode.
- Sterling K. Brown is set to play John Stewart/Green Lantern, while Lucas Till has been cast as The Flash. Both were referenced in the closing moments of the Season 4 finale ('Checkmate') but will make their
Watchtower
debut in this episode.
- Former Smallville stars Annette O'Toole (Martha Kent) and Laura Vandervoort (Supergirl) will reprise their roles in this episode.
- In an interview with VSGuide, series creator Jack Malone confirmed this episode will be an adaptation of the 'Death of Superman' comic book storyline, but with it's own share of new twists, for example,
"In our universe, there's been more than one Doomsday that's surfaced on this Earth and been buried here, and so we get to finally address that in [episode 12]."
-
Kristen Bell will return as Hope Sullivan/Doctor Fate in the flashback story.
- A promotional poster was released for this episode and can be viewed here (
x
).
- Justin Hartley spoke to VSGuide about his character's conflict with the Justice League, revealing that the Green Arrow is not allowed any involvement with their missions due to his actions in killing Prometheus which resulted in the deaths of innocent police officers (as seen in episode 6, 'Outcast').
"In [episode 12], you get to see how political the Justice League is in our universe, and how there is a level of optics to it - so much so that Oliver is told specifically by Dinah to stand down and let them deal with Doomsday,"
Hartley explained,
"Obviously from the few glimpses we've seen of this confrontation with Doomsday throughout the season - with Archer and everything he's going through - it's clear that Oliver does get involved and how much it doesn't go his way."
UPDATED 25/08/2020
— Episode titled revealed to be 'Doomed.'
— While Archer (Jace Norman) deals with the consequences of his actions in the present, the
flashback
story will examine his role in
Doomsday
which has been heavily hinted at in 'Martyr' (episode 3).
— Fans can expect to see an actualised version of the Justice League.
—
Smallville
stars Tom Welling and Erica Durance are set to reprise their roles of Clark Kent/Superman and Lois Lane, respectively.