Post by KyraLove on Nov 21, 2012 15:44:34 GMT -6
Betrayal can only happen if you love
After being confined for 4 years to a mental hospital, Allison Parker finally comes out, although residual persist. Between her best friend, Zoey who thinks she has done for the better and her ex-fiance who acts as if nothing had happened, and her little sister who supports her as much as she can, will she be able to deal with this new life? And will she ever know what really happened to her 5 years ago??
Official Theme Song
www.youtube.com/watch?v=CdhqVtpR2tsu/
Will you be able to forgive the one who betrayed you ?
1x01 - Welcome Home [Pilot]
Allison Parker is 29. This is her last day at the mental hospital. Last day, last session, last page of an ordeal that lasted for 4 years. This release marks her return to a normal life, to her sister too, her ex-fiance, Peter, and her best friend, Zoey. But will she be able to act as if nothing had happened to her? Will she be able to forget that it is her own friends who have made her confined in a mental hospital? Nothing is less certain for this young broken woman who used to be full of life...
1x02 - Try to Forget
It's been two weeks since Allison came back. And despite all the help of Bridget, it seems that Allison had lost her way... Furthermore, her memories are still haunting her, the happiest like the most painful. Will her encounter with Alex, an old friend, let her start to enjoy life?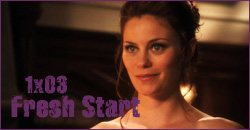 1x03 - Fresh Start
Allison is living in LA for 2 days now, but her new start is not as much liberating as she expected to be. Alex noticed that, that's why he decided to make her smile again... In the mean time, Bridget is visited by an old friend of her...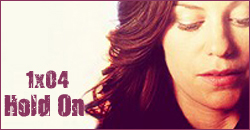 1x04 - Hold on
A month has passed since she came to LA, and Allison found a job but it's still hard for her. Between her past and her present, can she devise a future?? Especially when her past is still haunting her?? In the mean time, Alex tries to reconcile his two team mates, Diana and James whereas Bridget is arguing with her boyfriend, Ryan, again...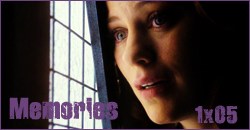 1x05 - Memories
Between law school and her job, Allison doesn't know where to turn! And when Josh reappears in her life, she still have to deal with Alex, whereas her entered college makes her very uncomfortable. Then, it seems that James has to justify himself with Diana. In NYC, Zoey is trying to become reconciled with Bridget...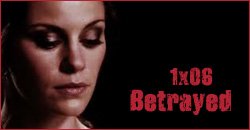 1x06 - Betrayed
Coming soon ....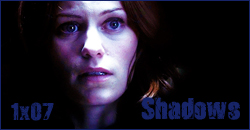 1x07 - Shadows
Coming soon ....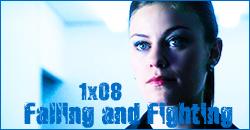 1x08-Falling and Fighting
Coming soon ....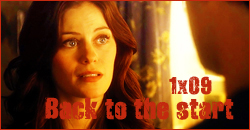 1x09 - Back to the start
Coming soon ....
1x10 - Reckoning [Season Final]
Coming soon ....

-- MAIN CHARACTERS --
Allison Parker (29 years)
Allison is is a young woman with a strong personnality who used to trust her family. Obstinate and resentful, she hates being lied to. She decided to study journalism but some symptoms of schizoprenia get her away from her whole life : future, fiancé, friends... Once she leaves the mental hospital, she tries to rebuild her life...
Alex Carmichael (31 years)
Alex is Allison's friend. they know each other since high school. he is an agent of the FBI. He is investigating in NYC when he meets her. Determined, go-ahead type, he follows the rules when it suits him, Allison will learn to trust him with time.
Zoey Doyle (29 years)
Zoey is Allison's best friend. they grow up together like sisters. When Allison fell ill, she was a medical student and she understood that her bestfriend was showing signs of schizophrenia which will cost her her friendship. Very professional, sometimes, she can be very funny and open-minded. But Allison won't forgive her.
Peter Smith (30 years)
Peter is her fiance, he works as an agent of baseball players. He used to be in love with Allison but he didn't hesitate to get rid of her when she fell ill. Double-faced person and opportunistic, he is very mysterious and he is hiding a lot of things about his past.
Bridget Parker (22 years)
Bridget is her young sister. She's studying literature, she cames to live in NYC when Allison had been confined in a mental hospital. More impulsive than her sister, she's always the first to want to party. When Allison regains her freedom, Bridget will do everything to help her.
-- RECURRING CHARACTERS --
James Wilson (31 years)
James Wilson is Alex's colleague and his best friend. they met at college. A bit joker, he likes to be noticed, especially by girls... However, he had a tough life which won't let him being totally professional in some cases...
Diana Hansen (28 years)
Diana, James' partner, is a pretty young woman very confident, she's always focused on her job, so she can't have a stable relationship with someone. That's why she's with a new boyfriend, every week... She'll help James when he's about to cross the line...
Josh Murray (29 years)
He is a rich heir from England, he came with his father to study in the United States. This is how he met Allison and Alex. He never really liked Alex, maybe because of some jealousy.... He will help her to rebuild her life, trying to ignore his enmity for Alex.
Ethan Greene (27 years)
He is a very shy young man despite his appearance... he is at the commands of the scientific department of the FBI. He has a very tumultuous relationship with Sara, the coroner. He very often works with alex and his team....
Ryan Jones (25 years)
He's Bridget's boyfriend, when they don't argue ... He's a student. He says that he loves Bridget, but he seems to have problems with commitment. He's very nice, sadly, it will be hard for him to satisfy Bridget...
Creator's Note
- We really hope that people will be interested by our show. We plan 5 seasons of 10 episodes. Plans of the seasons are already made.
Crew Members
Series Creator/Executive Producer/Permanent Series Writer :
Kacy Swan
Executive Producer/Series Graphic Artist :
KyraLove
Opening Credits