Post by Brady Brown on Oct 25, 2012 21:02:17 GMT -6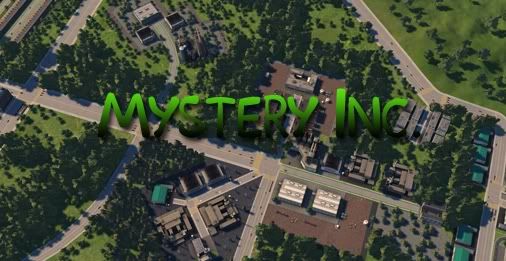 PREMISE:
Coolsville, Ohio. One of the oldest towns in the state, which also has the most secrets. Secrets which everyone agrees should keep quiet. Well, the one's who know of them. But a flood came, wiping out the entire town of Coolsville, and the secrets that lie with it. The survivors where finally relieved. The secrets would never come out. They were gone. Or so they thought.
The city was rebuilt. And, years later, everything seems to be going fine. Until a party, which anyone who's anyone is attending, results in a life-changing night.
Fred Jones (Chuck Hittinger)
, captain of the football team,
Daphne Blake (Dianna Agron)
, the hottest girl in school with enough sass to go around,
Velma Dinkly (Mary Elizabeth Winstead)
, captain of the debate and chess team, and
Shaggy Rogers (Emile Hirsch)
, the school's hippie, all end up at the party, some reluctant to go in the first place. Regardless, they go, and they meet. But the circumstances are far from a ordinary. After all ending up in the woods, someone begins chasing them. Who, they don't know. But they're after them, and the only thing they could think to do was to run, where they end up in an abandoned house. A house full of secrets. A house full of ghosts. And also, a house with a talking dog.
CHARACTERS: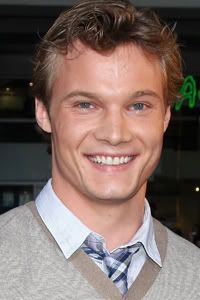 Fred Jones (Portrayed by Chuck Hittinger):
The captain of the high-school football team, and all-around jock. Arrogant, no. Determined, yes. He's brave, and the number one student in his wood shop class. He's every girl's crush at school including Daphne's, but he doesn't feel the same way. That's not his type of girl. And being a captain, he automatically assumes himself as leader, in everything he ever does.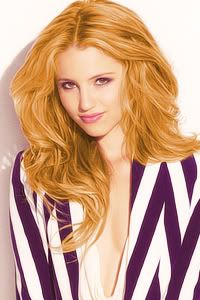 Daphne Blake (Portrayed by Dianna Agron):
The fashion-loving, Queen Bee of Coolsville High. She believes she is the best, and will always be the best. She has her minions who will do anything for her, which makes her ego grow. Her parties are city-known, and anyone who is anyone goes to them, invited or not. And being fashion-oriented, her accessories can come in handy quite a bit.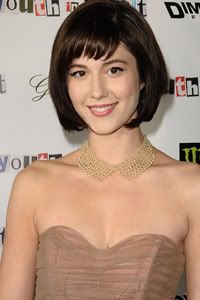 Velma Dinkley (Portrayed by Mary Elizabeth Winstead):
A nerd. She is very competitive when it comes to testing her intelligence, which most of the time turns people away. She's nothing short of a genius, and her knowledge can, and will, get herself out of various, dangerous situations.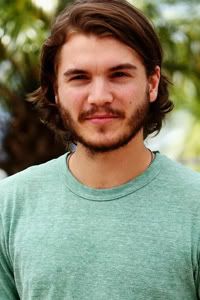 Shaggy Rogers (Portrayed by Emile Hirsch):
The hippie at Coolsville High. But he's nothing short of a scaredy-cat. He also considers himself a "jokster" but everyone around him would likely disagree. He has a nearly insatiable appetite, which annoys the one's around him.
Scooby-Doo (Voiced by Frank Welker):
Shaggy Rogers in dog form. That sums it up. Despite being a dog, he has the courage of a cat. But his excitement for things can light up a room. When he is found, a box labeled "Snacks" lies beside him, something being the only thing that calms his nerves.
EPISODES:1.01 Ghosts
- In 1988, the city of Coolsville was destroyed by a flash flood, destroying most of the town. But they surviving citizens rebuilt. They started over, burying the secrets that lie in the past. Present day:
Daphne Blake (Agron)
hosts one of her famous parties, inviting her crush,
Fred Jones (Hittinger)
, who doesn't feel the same way, V
elma Dinkley (Winstead)
, who strictly comes to the party to decieve Daphne's mother, and
Shaggy Rogers (Hirsch)
, who just comes to meet his new friend. But when they all end up in the woods, a mysterious knife-wielder begins chasing them, and they stumble upon an abandoned house. Full...of ghosts.
NOTES:
Okay, THIS IS NOT DEVELOPED. There, a disclaimer. XD Anyways, I've put Double Identity, and, possibly Twelve, on hold for the moment. I've lost my initial spark for them, and when I put things aside, I immediately get another idea. And this happened! I hope to add some character bios, because I actually want this to work, because I think it could be a real fun idea. It would basically be Scooby Doo for adults. Or teenagers. Or both, it doesn't matter. I hope you guys are...somewhat intrigued, and any comments are greatly appreciated!