Post by Cori on Jun 20, 2012 7:09:13 GMT -6
Serin is a place of peace and prosperity. The oldest inhabited country on the continent, her people are peaceful and highly devoted to their cultural history and traditions, which have been passed down for centuries through stories and song. The lands of Serin are rich and fertile, her king is kind and just, and her people have been protected by the people of neighboring Neiska for as long as anyone remembers.
Serin's present is ideal, and her future is promising. Lairten, the eldest prince of Serin, is beloved by his people, and expected to continue his father's moderate reign. Kaia, the eldest princess, has been long betrothed to Lucien, newly-crowned King of Neiska.
But when Kuirnan invades, the certainty of Serin's future is obliterated. The peaceful province quickly folds under the might of Kuirnan's King Vethos, and only a handful of loyal Serins survive the invasion.
Kaia finds herself racing toward Neiska with only a small escort. Her survival, and that of all of her people, depends on the support of the fiancé she has never met.
Main Characters: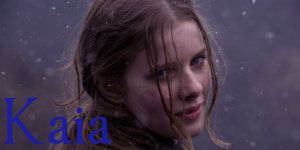 Kaia (Rachel Hurd Wood): Kaia is the eldest daughter and second of the King and Queen of Serin's eight children. She has seldom had anything expected of her, and has been free from the weight of responsibility. Kaia is very perceptive in regard to other people, and their nature and motivations. In the comfort of her home, this skill has been of little use, but when the situation is dire, it might be the key to reclaiming Serin and saving her people before it's too late.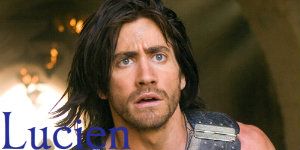 Lucien (Jake Gyllenhaal): The new king of Neiska, Lucien has been betrothed to Kaia for years. He was a jovial and rebellious prince, but the burden of a kingdom to rule has worn down his vibrant spirit. He struggles between following his impulses, as he is used to, and guiding his people with logic and restraint.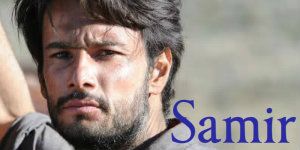 Samir (Rodrigo Santoro): A Neiskan army commander , sent to escort Kaia to Neiska. Young for an officer of his stature, Samir exudes a quiet discipline and strong sense of justice. His prowess with a sword is impressive, even in Neiska, where their famous blade dances merge battle and art in a breathtaking display of skill and danger. Since coming to Serin, he has been gracious, polite, and withdrawn.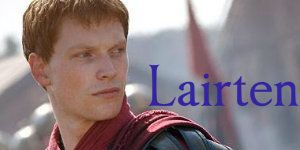 Lairten (Simon Woods) : The Crown Prince of Serin, Lairten is warm, good-natured, and studious. His warmth and kindness, like those of his father before him, have earned him the love of his people. His intelligence ensures that he will be a capable ruler. Lairten has a free sense of adventure and humor, but manages to compartmentalize his fun-loving nature from his stronger duty to his country. Lairten and Kaia are particularly close, but when Serin is invaded, Lairten remains behind in the capital city, leading what troops he can muster.
Eliya ( Chloe Moretz): A young cleric from Paragos, Eliya was sent to Serin for training and missionary work. Lovely, but unbelievably excitable, Eliya is a perplexing high strung blend of suspicion and naivete. Eliya has no skill in combat, but her talent as a healer makes her an invaluable asset to the group.
Garret (Viggo Mortenson): An aging Serin General with a long and exemplary career. Garret's carefully honed discipline and weapons training are beginning to dull due to his age. Although a comfortable retirement has been well earned in his many years of service, Garret is not ready to slow down. His loyalty to king and country drive him to continue, but in consideration of his age, his duties consist primarily of training green recruits.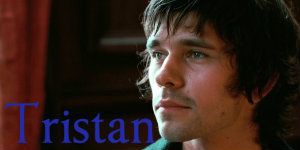 Tristan (Ben Whishaw): A Serinian mage trained in Paragos, Tristan is in love with a young noblewoman in Serin. In order to gain the money to marry her, Tristan hires himself out as a mercenary. With the completion of this mission, Tristan will finally have enough to marry his lady, Celia, a stunning young woman who anxiously awaits his return. He is very studious, but a capable and tested battle mage.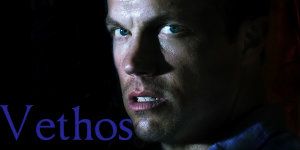 Vethos (Adam Baldwin): King of Kuirnan. Vethos is a man dedicated to power. He believes that true power will prevail. The survival of the fittest has evolved to more than a mere philosophy; it is his religion, his absolute truth. A calculating man, but one who is both hated and celebrated for his actions, which include completely restructuring the hierarchy within Kuirnan and offering more opportunities to the common people. They are valued by their skill and strength, and not by their birth. Vethos has a habit of collecting "strays", taking in promising youths and training them up properly. These strays of his are skilled and loyal to their benefactor, and, equally dangerous, many of them have known desperation and are willing to do whatever it takes to achieve victory.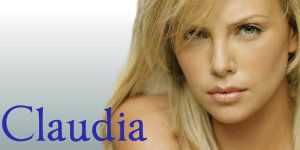 Claudia (Charlize Theron): One of Vethos' favorite strays, Claudia is Gosaran maternally and by birth, but lacks their dark coloring because of her Muridian father. Vethos plucked her from the streets of Kuirnan, filthy and starving, and she is one of his Trident, the three deadly generals of Kuirnan. Damaged by her frightful youth, Claudia is afraid of the most innocent of physical contact. She has a tendency to dress very vibrantly, due to her love of bright colors and her inability to acquire the colorful fabrics as a child.
Episode Guide:
Season 1:
Episode 1: Sing a Song
An introduction of Serin and its people. It's harvest time, and under the red harvest moon, the people of Serin celebrate with drink, dance, and song. Amidst all of this joy, the forces of Kuirnan go largely unnoticed as they approach the capital city.
Episode 2: Six Tents, Barley and Rye
The small party races from the city, their provisions hurriedly gathered. In their rush, they were unable to get many provisions together, and they have little actual money. As the days pass, and with the new members added to their party, food is beginning to run low. They must find a way to feed themselves without being discovered by Kuirnan scouts, which are slowly spreading outward from the capital in their hunt for Kaia's party.
Episode 3: Blackbirds
Kaia and her party come across a village that dared defy the control of Kuirnan's invasion force. The sight of the ruins and the broken people that dared defend themselves and her family, Kaia is confronted with the cost of failure, and what it will mean for her people.
Episode 4: Pies and Opened Wounds
The company takes a brief rest in a Serinian market town. Here, they come across an unexpected woman and, with her arrival, a member of our party may be lost. The group is also confronted with the changing reality for even those that dare not defy Kuirnan.
Episode 5: Begin to Sing
Due to the incompetence of the scouts pursuing the escaped Serin princess, Claudia's troops have been forced into action, and they maneuver to cut Kaia's party off at the border. Travel-weary and short on supplies once more, the group makes a final dash for the Serin-Neiska border, trying to cross before Claudia's forces can stop them.
Episode 6: A Dainty Dish
In a border town inside Neiska, Kaia and company regroup. They meet with representatives from Neiska, and recover from their journey. In the midst of all this relief at reaching a safe haven, word arrives of King Lucien's approach. Kaia must decide how far she is willing to go to secure the loyalty and favor of the king.
Episode 7: Before the King
In the banquet hall of Castle Neiska, Kaia makes her debut in front of the Neiskan people. At this feast, King Lucien will introduce Kaia to his people and announce his decision regarding his support of her and the actions, if any, he will take against Kuirnan on Serin's behalf.
Episode 8: The Counting House
Episode 9: Bread and Honey
Episode 10: Gardening
Episode 11: Send for a Doctor
Episode 12: Mending the Seam
Notes
:
This is something that has been floating around in my head for a very long time, and it has gradually shaped into order. I have so many ideas floating around in my noggin for this world, and I am incredibly nervous/excited to get some feedback.
I expect to have Episode 1 up within the week.
Thank you for taking the time to read.