Post by Alex Matthews on Jun 24, 2013 9:32:53 GMT -6
WELCOME TO THE VILLAGE

A Supernatural Coming-of-Age Drama

A Virtual Webisode Series created by Alex Matthews
"In Whitewood-On-Sea, having secrets is normal. But the secrets themselves, are anything but…"
Whitewood-On-Sea seems like your typical sleepy English sea-side village, a quiet little retirement community for those who want to simply sit back and watch life pass them by as they enter their golden years. But Susannah Stewart knows the truth, because not only did she grow up there, but she gave birth to her illegitimate son there as well.
Whitewood-On-Sea is full of secrets, things beyond the norm of human comprehension go on there, from the strange ceremonies held in the town square several times a year, to the odd howling from the surrounding Whitewood Forest every full moon. There are the mysterious Lord and Lady of Whitewood Manor that never seem to leave their estate, until nightfall, or the local cemetery, which always seems so full of visitors, who never seem to leave the grounds.
When Susannah realises her past is finally catching up to her, she realises she must return home to make sure her 18-year old son doesn't pay for her mistakes. To that end, she, her partner Veronica, and Andrew, the son in question, move back to the family property in Whitewood-On-Sea, where they are welcomed with open arms by Susannah's estranged mother, Mary Lewis. But Mary is the only person happy to see her family, because to the rest of the village, they are outsiders, even if they already know that all is not what it appears.
Main Characters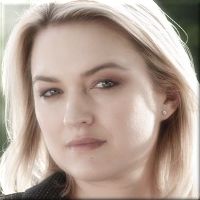 Susannah Stewart - Main Character, Protagonist
Susannah was born as raised in Whitewood-On-Sea, and because her mother was the local healer, she spent her childhood learning all about natural healing and spell craft, to one day assume the role herself. But when she was 16, all that changed when she was attacked and raped by a friend of hers who had been somehow possessed by a demonic force. When it was discovered she was pregnant from the rape, the local coven of witches appealed to Mary, Susannah's mother and their high priestess, to terminate the pregnancy, even if it meant Susannah might die as a result. But Mary refused, and sent her daughter away from Whitewood to live with her estranged father, who had only occasional contact with her since her birth.
Nine months later, having taken her father's surname now in order to start a new life, she gave birth to a healthy, seemingly completely normal, baby boy, whom she named Andrew, after her deceased grandfather. With the help of her father and her accepting stepmother, Susannah was able to raise Andrew while also going to college, getting her A-Levels and moving onto university, where she trained to become a psychologist, after her time in a rape survivors therapy group lead her to choose this as a vocation, in order to help others who had gone through serious mental trauma.
Now, almost 18 years since that fateful day, Susannah finds that despite her best efforts to leave the past behind, fate has other plans for her and her child, when Andrew begins to develop supernatural abilities, and she herself starts to suffer from recurring nightmares of Andrew committing heinous acts. She realises that she might have left Whitewood-On-Sea, but it has not left her, or her son.
(portrayed by
Sophia Myles
)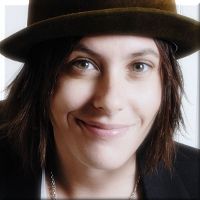 Veronica 'Rony' Taite - Main Character, Love Interest
Born a woman trapped inside a man's body, Vincent Taite always knew he was different from all the other boys he grew up with in Boston, Massachusetts, feeling that he had been born wrong in some way. Over time, and therapy, and an understanding father who took him in back home in England when he was thrown out by his strict Catholic mother and stepfather, Vincent began to undergo gender reassignment therapy, to become the woman he felt he should have been born. Taking the name Veronica, or 'Rony' as she would become known by close friends, it took several years of treatments, surgeries and psychiatric sessions before the final step was complete, and that was the day Veronica's life TRULY changed - she died on the operating table.
Quickly resuscitated by the surgical team, there seemed to be no advserse affects, the surgery was a complete success, and it seemed Veronica could now go on and live the life she had craved since childhood. That was, until she started seeing the ghosts of the recently departed all around her. For several days after her final surgery, Veronica feared that her brief death had somehow sent her mad, and she retreated into herself to avoid interacting with the apparitions now haunting her. It was then that she met Susannah, a therapist working at the hospital Veronica was in, who was a glimmering beacon of hope for the young woman, when she explained to Veronica, she wasn't crazy, and she really WAS seeing the dead - when she had died on the operating table, and been brought back to life, it had allowed her to see beyond the veil between life and death, making her a Medium. With this new knowledge, Veronica began to accept that she was now tasked with helping those spirits of the dead that asked her for help, and she turned to Susannah for help many a time, which eventually lead to the two women recognising a mutual attraction and chemistry, and they quickly developed a romantic relationship. Career wise, Veronica bounced around for several years, before training and qualifying as a nurse after being released from hospital, although photography is also a huge passion of hers. She has a close and friendly relationship with Andrew, seeing him more as a little brother, then as a step-son, and has been there for him during his own difficult teenage years.

(portrayed by
Katherine Moennig
)
Andrew Stewart - Main Character, Son of Protagonist
Andrew is a typical 18-year old boy, thinking about sex, money and girls, especially now he's finished his A-levels, and decided to take a year out from studying to earn a bit of money. He also knows that his family isn't exactly 'normal', having never known his father, not even a picture or a name, but he's learned to accept that, after several attempts to get his mother to open up about her past or the side of his family he's never met. He's had his fair share of playground run-ins as a child, growing up in a home with two mothers, and he's learned to take a beating at times, but also to dish it back when he can. He loves his mother fiercely, and looks up to Rony as like a big sister, and knows how happy the two of them make each other, and will fight to take on anyone who threatens that happiness in any way. But over the last few years, he has realised that his temper has started to flare up a lot more then it used to, and has begun to feel a 'darkness' inside him he can't seem to explain, experiencing thoughts and feelings he knows to be wrong, but he can't seem to help himself. When strange things begin to happen around him, it is his mother that he turns to for answers, but he will not be prepared for what he will be told.
(portrayed by
William Moseley
)
Mary Lewis - Supporting Character
From the second she could read and write, Mary Lewis was immersed in the lore and ways of witchcraft, as expected of the child and heir of the high priestess of their coven. Born of the union between the high priestess and their Fae benefactors, who bless them with power in order to keep Whitewood-On-Sea safe from evil, Mary is a natural healer, an ability she passed down onto her daughter, Susannah. But that ability, like any magic, takes it's toll on the person using it, which is why now, in her late 60s, she calls upon her daughter to return to Whitewood-On-Sea, to take up her birthright, and lead their coven and take her place as village healer. But she is simply using her declining health as an excuse to call back her daughter, after she also begins to suffer nightmares about that fateful night 18 years ago, and wonders if the origins of the birth father are now coming into play - she wants her daughter and grandson where she can keep an eye on them, and protect them if necessary.
(portrayed by
Penelope Wilton
)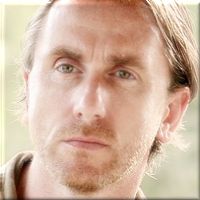 Brian Newton - Supporting Character
One of the coven of witches during the ceremony that lead to the demonic possession of a coven member who went on to rape Susannah Stewart, Brian will remember that night for a different reason - his son was the one possessed, and died during the failed exorcism performed afterwards. He has a deep hatred for all things evil, and although he does not blame Susannah in any way, he finds he has a growing unease around his grandson when she and Andrew move to Whitewood-On-Sea, worried, like Mary, that the darkness of his demon father might be taking route. But seeing a young man who is a spitting image of his dead son has been tough on Brian, and part of him is desperate to connect with this reminder of his child. Brian, as well as owner and landlord of the local public house, the Bell, Book and Candle, also acts as the village magistrate, concerning all matters supernatural and outside the normal laws of man. Brian may look in his early 50s, but as the son of two of the werewolves who accompanied the vampire Lord and Lady to Whitewood-on-Sea, he is actually several decades older. Although he does not possess the ability to shift like his parents did before they chose to become full time wolves, he does have a magical affinity, and was trained in the magical arts to better defend the village, and this is also why he was chosen to raise Kiran.
(portrayed by
Tim Roth
)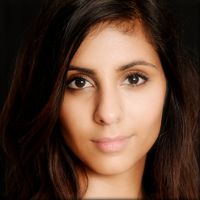 Kiran Newton - Supporting Character
The adopted daughter of Brian, her name comes from the Sanskrit for 'ray of light', she has no memory of life before being found by Brian in Whitewood Forest, where he found her bathed in light, surrounded by flowers that had sprung from seemingly dead soil. Believing her to have been sent to them by the Fae indirectly, Brian has assumed the role of protector for this young, innocent girl, who appears human on the surface, but seems to have an unusual affinity with nature and the environment around her. When Andrew moves to the village, he is one of the only people close to her age, so they immediately bond over being stuck in the back end of nowhere, and she latches onto his stories of big city life from London.
(portrayed by
Anjli Mohindra
)
Location
Whitewood-On-Sea, surrounded by Whitewood Forest, is essentially, a retirement community for supernatural entities, where they can go, assume human identities and live out the last few years of their lives in peace… or at least, that was the plan. When the long lived vampire couple, Lord and Lady Popescu relocated to the village manor, to live in peace, away from the persecution of vampires in their native Romania, things began to change and darken for the village, so the Fae, the supernatural guardians of the Earth, chose to use witches as emissaries, to set up a group to act as wardens for the village, and keep it safe and secure. The pack of werewolves that the Lord and Lady brought with them also swore to uphold the secrets and safety of the village, many choosing to be permanently shifted in a true wolf form in order to roam Whitewood Forest and protect it from outsiders. As long as you remain within the boundaries of the village or forest, no magical entity may inflict harm on another, or face exile or imprisonment.
Twice a year, during the vernal and autumnal equinox, the coven of Whitewood-On-Sea, groups together to perform a ritual that calls on their Fae sponsors to reinforce their protection of the village, and it almost always works without fail - except for one year. That year, a demonic force used the weakening of the veil between our world and the next during the ceremony to invade our world, and possess a junior member of the coven, who then went on to rape and impregnate another junior member - Susannah. The young man was apprehended after the act, and forced to undertake an exorcism, which failed, resulting in the man's death, and since then, the village has not been the same - 18 years later, only senior members of the coven are allowed to be present during the renewal ceremony, and extra measures are now always taken to prevent demonic entry from happening again.
SEQUENCE ONE EPISODE GUIDE
ARC ONE - The Truth Will Out…
1x01:
Nightmares
When the nightmares begin again, Susannah Stewart realises that the past she has tried for so long to avoid is coming back to rear it's ugly head again.
Introduces Susannah, Ronnie, Andrew and Mary
1x02:
Confessions
After sitting down and telling Ronnie the truth about what happened to her 18 years ago, Susannah prepares herself to talk to the mother she has barely acknowledged for almost as long.
1x03:
Sinful
It should have been the best day of his life - Andrew Stewart had finally gotten his exams results, and was celebrating with friends. But then something weird happened with him and his girlfriend, and now, his life will never be the same.
1x04:
Haunted
Ronnie deals with the fact that her home situation is becoming as stressful as her work situation, as she deals with several unnatural disturbances on her ward at the hospital. Meanwhile, Susannah calls for reinforcements as she attempts to explain to Andrew just where he comes from.
1x05:
Reunions
Andrew desperately tries to understand the truth of his origins, and how it's now starting to affect his every day life, while Mary tries to convince Susannah that the only way to keep her son safe is to do the one thing she really does not want to.
1x06:
Decisions
The time has come for Susannah, Andrew and Ronnie to come together and choose which direction their lives about to go down, but will it be the right one?
CREATORS NOTE
I've been working on this idea for the past several months, alongside M:SCU, because I wanted to come up with an original idea, and the format of webisodes has start to appeal to me because of the short script nature and how the 'arc' can be one long episode. I wanted to pitch this now to see what reactions to it would be, plus to take any suggestions or help in formatting the script right for the webisode style - I've read up to date on "Audition" and "Hellbound" plus "Inside Out" over at TEN to try and get a feel for the style and format, but any tips are welcome.