Post by Jay Paterson on Apr 3, 2014 22:46:30 GMT -6

Eli Richards (34) wakes up in an old motel room just off of Route 66. Confused by his whereabouts and what has happened to him, Eli wants answers. But when he finds out that he has been a missing person for the past 5 years his confusion only grows stronger. With no recollection of the past 5 years of his life, he now returns home, to a family that thought he had abandoned them. But this mystery is far from over as Eli's body is now covered in strange tattoos from the waste up, and when his disappearance turns out to be connected to many others around the Phoenix (AZ) area he may be the only one who holds the answers that may help solve the case. Eli makes it his mission to solve the case with help from a new friend, especially when his abductor has taken a new victim, his 15-year-old daughter.
C H A R A C T E R S
Eli Richards (portrayed by Logan Marshall-Green)

Eli (34) is an ex-cop who is smart, cunning and unpredictable. He arrives home at his front door, to realize that he has been missing for 5 years. Now he is obsessed by finding out where those five years are gone and what had happened to him, while trying to reconnect with a family who thought he had abandoned them. But Eli's confusion and angst only grows stronger as he is not only looking for his abductor but a new victim, his 15 year old daughter Hailey.
Naomi Richards (portrayed by Piper Perabo)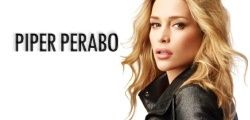 Naomi (33) is Eli's wife of 15 years, a strong and nurturing woman. They were high school sweethearts, head over heels in love and ready to take on the world together and head to college, but that all changed when Naomi fell pregnant before her Senior prom. 10 years passed, and the flame they once has was burning out, arguments occurred almost daily. So when Eli never came home one night, Naomi seen that as his way 'out,' he could be unpredictable like that. Now finally moved on and getting back to her old self, Naomi found a new man and is settled.
Hailey Richards (portrayed by Sasha Pieterse)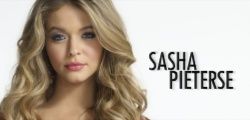 Hailey (15) is a confident yet deep and broken. Ever since her father 'left' them when she was only 10 years old, she has been completely guarded, putting a barrier up letting very little people in. So when her father arrives she gives him a frosty reception, not wanting to hear his side of the story, its his fault the way she is after all. She can't forgive him. So to take her mind off it she sneaks out to a party with some friends, but her night soon takes a turn for the worse.
Karl Sherman
(portrayed by Bryan Greenberg)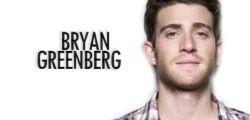 Karl (31) is a cop working for the Phoenix Police Dept, (PPD) he is also Eli's best friend and ex partner. He always thought there was more to the story when Eli disappeared, he searched for him for as long as he could. But Naomi was determined that he had just left them, which led to him giving up. With no best friend there was only one person who he could relate to, Naomi Richards. They're bond grew stronger and eventually they got together just a year later, living as a family, all three of them. But now with Eli's return, things may take an uncomfortable turn.
Alexa Lawson
(portrayed by Kaya Scodelario)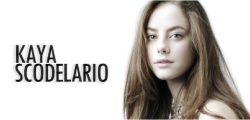 Alexa (21) is a media student at Arizona State University (ASU) who is introverted and alone. Wen having a run in with Eli, they discover that they have to work together on order to solve the case and find Hailey, whilst discovering dark secrets of each others past. Can she be the key that Eli needs in order to save his daughter or will she fall victim to the terror.
Charlotte Kent (portrayed by Ali Larter)
Charlotte is Naomi's Sister who comes back to town after the disappearance of her niece. Her relationship with her sister isn't the best and the last time she seen Eli they were on rocky terms, so when she comes back, she doesn't bring the best atmosphere with her. She is a top lawyer, who doesn't waste time digging looking for clues and how does it match up to Eli's disappearance but she is soon discovers dark secrets that lie ahead.
R E O C U R R I N G C H A R A C T E R S
Grey Schofield
(portrayed by Callan McAuliffe)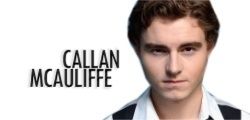 ___________________________________________________________________
C R E A T O R S N O T E S
This is such a random pitch but I had this premise lingering in my head for a couple of days now and had to put it up here. I've fleshed it out a bit since then creating back story and what now but its far from complete. I'm still not sure if this is an Idea I'm going to go ahead with but I thought I would upload it here so that anyone could give me opinions/criticism if they'd like.
However, if this were to go ahead it would be a 6 episode series which focuses not only on the lives of the adults (Eli's story) but effect it all has on the children as well (Hailey and Friends) It all ties in but I thought it would be cool to see how they younger's dealt with a situation like this as well as out main older cast. The five actors listed below are just the reoccurring ones, i will give them all bio's at a later date as well as add in episode descriptions.
So, if your interested please let me know and if you'd like I took a 3 page teaser from the script so far for you to have a sense of the writing and tone etc. You can find that here:
Confinement Opening Preview.pdf
(remember its still first draft form)