Post by Alex Matthews on Jul 30, 2018 11:55:21 GMT -6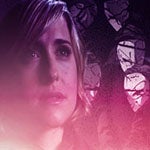 Exclusive:
Meet Archer's Best Friends!
VSGuide has learned
exclusively
that Griffin Gluck ('Middle School: The Worst Years of My Life') and Kiernan Shipka ('Mad Men') have been cast as Archer Sullivan-Queen's (Jace Norman) best friends. Gluck is set to portray Brady Chambers - an original character made for the show - who is described as a "self-proclaimed geek" equipped with with wit as his weapon and a fierce loyalty to his childhood best friend, Archer. Shipka, on the other hand, is set to play DC Comics' Suzanne "Cissie" King-Jones, a "bright and athletic" student who transferred to Star City High School a year ago but has quickly found her home in this trio of friends. Together, they are jokingly referred to by Chloe (Allison Mack) as the "Alphabe-st Friends" due to the
A-B-C
chronology of their names.
"In figuring out what Archer's world would be and how his life would mirror the legacy of his parents, it felt right to surround him with a similar unit of friends that Chloe had in high school with Pete and Clark and that's what Archer has with Brady and Cissie,"
series creator Jack Malone explained on the decision to bring these characters into the story. When we meet them, Brady has been the gatekeeper of one of Archer's big secrets and urges him to finally let Cissie in on it when a situation truly forces them to seek help.
"There's a big catalyst in the [season premiere] and it doesn't just affect Chloe, it affects all the characters, and so we meet Archer's friends - his support system - through his response to this colossal event."
One thing that should be noted is that in the comics, Cissie is a superhero and a
Young Justice
member known as Arrowette — an identity that might be the character's destination on
Watchtower,
perhaps?
"The significance of Cissie being on the show and being alongside Archer is that they're both characters that were raised with superhero parents — Archer's father is Green Arrow, and Cissie's mother was Miss Arrowette — and therefore they both have these potential paths laid out for them to embark on that, as we know, can be incredibly rough and dangerous and scary,"
Malone told VSGuide,
"And that's where Brady comes in as this glue that keeps them together and offers this levity and this warmth and humour to the craziness that is their lives."

Gluck and Shipka are expected to make numerous appearances throughout the season, with their debut appearance expected to take place in the third episode of
Watchtower Season 5
, titled "Martyr."
So stoked for this!! Love that we'll be dealing so much with Archer's story and his own journey into maybe becoming a hero in his own right! Also, Arrowette!?!?! Does this mean we'll meet her mother Bonnie?! Will she be some kind of stalker-fan in Ollie's life? Will her dad Bernall be working with Chloe at the
Vale Verity
?