Post by The Doctor on Sept 4, 2010 23:55:08 GMT -6
BOY INTERRUPTED
Summary:
Its the year 2009 and Karl has finally reached his senior year of highschool. Everything seems to be going perfectly for Karl. He has a steady job, a sweet new car, an awesome boyfriend, and wonderful friends. But that all changes when he finds his mother dead and his father missing. Karl tries to stay strong but now he is all alone. But luckily his Godfather has taken him in. Now Karl must go through the trials and tribulations of highschool while dealing with the loss of his mother and to solve the mystery of where his father disappeared to
CHARACTERS:
Tristan Wilds as Karl Hurd Jr
: Growing up carefree and bubbly, KARL HURD had an amazing life. He has his closest friends. But that all changes when his mother is killed and his father goes missing. Taking on a more harder exterior, everyone around him becomes concerned with his random acts of violence and weirdness. But hopefully he is able to overcome it to find his mothers killer.Being an openly gay kid at his school makes things hard for him with everyone picking on him but Karl knows that sooner or later everyone will get there just desserts. Karl is inspired to become a serious journalist or writer whichever way the wind takes him he knows he will make it.
Emma Lahana as Annie Bowen:
Full of attitude and Fire, ANNIE BOWEN is moreover the most different individual at the school. Using music as an outlet to her teen angst, Prudence is hoping to become a serious singer later on but first she has to pass Trig. Karl, James and Her have been best friends since elementary school and always share there secrets with eachother. She is not afraid to voice her opinion about anything and seems to have a tiny crush on James. Its only a matter of time until that comes to the surface
Chad Faust as James Temple:
Smart and a stud, JAMES TEMPLE is quarterback to the Patrick Henry Patriots. He sees the world through a different type of view. he believes if you want something you should take it no matter what. He is very athletic and has been Karl and Annie's friend since elementary school. He always gets beef for being friends with a homo and is constantly at the mercy of everyones gay jokes. He seems to have an attraction to Annie but cant bring himself to do anything about it. He also seems to have a rivalry with Wyatt.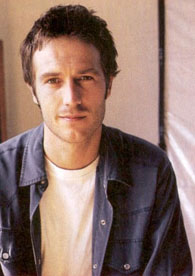 Michael Vartan as John Brooks:
Kind and Sophisticated, JOHN BROOKS is Karl's wacky godfather. Trying to fill in the shoes of Karl's parents is hard work, but John believes he can do it. Working as a doctor at the local hospital is hardwork but John tries hard to do his job and maybe get the phone number of the cute nurse who checks him out.
and Michael Rosenbaum as Principal Ian Randall:
Cruel and Sadistic IAN RANDALL is the highschool principal. Not alot is really known about Ian except that he moved to San Diego a couple of months ago and just received the principal job. Cold and ruthless is the way he operates and for some reason seems to pay Karl alot more mind than other students
RECURRING CHARACTERS:
as Mackenzie Olssen:
Courageous and Daring, MACKENZIE OLSSEN has always been the popular kid at the school. He quit football and decided to do photography and lacrosse instead. He is very kind to people he doesnt know and has a habit of sometimes stating the obvious. His sexuality has always been in question since the start of highschool. But when he and Karl meet...his life will be a little bit different
Alan Ritchson as Wyatt Ford:
Captain of the Waterpolo team, WYATT FORD is the all American Waterpolo star. Growing up in a very catholic-family is one of the main reasons why Wyatt and Karl have a hard time being together. Always kind and generous, Wyatt cares about everyone and everything. Although looking at him he is a sweet whole matured guy, under the surface he has some secrets he keeps from Karl and the others. The question is..will he reveal them
EPISODES:
1.01- New Beginnings/Pilot:
Its the start of there senior year and Karl, Annie, and James must deal with new classes, love lives and the shocking new Principal that has it in for Karl the most.
1.02- Gone:
After the recent death of his mother and the disappearance of his father, Karl doesnt know where to turn. Meanwhile Annie struggles to come up with a new song for her talent show performance while James and Wyatt butt heads over football
1.03- Im Over You:
Still reeling with his mothers death, Karl starts down a downward spiral that not even Wyatt or his recently shown up Godfather can help him with.
1.04- Carry On:
Annie meets a guy from a record label that might be able to make her a star, while James, Wyatt, and John try to help Karl through his hard time.
1.05- Eyes Wide Open:
Now realizing his behavior has almost cost him his friends and his life, Karl is starting to get his life back together. His first step: Getting back together with Wyatt
1.06- Dont Let Lonely Grow:
When Karl and Annie decide to have a guy/girl night out, they discover that being alone isnt always the best thing
1.07- Vengeance:
The cops come to Karl and tell him that they think they found his mothers killer. But when the killer escapes custody how far will Karl go to exact revenge?
1.08- What You Are:
When Karl and Principal Randall get stuck inside the highschool during a school shooting secrets and truths are soon revealed
1.09- Homecoming:
In the mid-season finale, Patrick Henry's homecoming is has commenced and everyone is invited. But during the festivities tragedy strikes leaving everyone to have a night nobody will want to remember
1.10- Freak You Out
1.11- Power1.12- True Love1.13- Patiently1.14- Prom1.15- Just A Little1.16- Memories1.17- Karl's Choice(Season Finale)
A/N: Okay so this is what my life would have been if I ever gained supernatural powers and my mother ever died. God forbid that ever happens in real life. But hopefully you all like my original Pitch. I of course dont know if this will be amazing. But i have Faith it will