Post by Ms. Kerry on Feb 7, 2012 22:17:58 GMT -6
BAD WOLFThe Basic Idea:
After Rose and the "New Doctor" go back into their own dimension their lives aren't the perfect happily ever after they'd hope for. Rose is still coping with the loss of the Doctor and trying to understand how to deal with his clone that is now living with her and her family.
Apparently saying "goodbye" was only the beginning...
Main Characters



Rose Tyler ::: Rose Tyler began her voyages with the Doctor when she was only nineteen years old. After living aboard the TARDIS with him they developed a relationship. However, this relationship was cut short due to her becoming trapped in an alternate reality. Ever since then she has dedicated herself to finding a way back to him. When examining Rose's life from the outside one might think she never did anything extraordinary. She wasn't particularly good in school and she worked in a department store, until it exploded. However, she has a great amount of street smarts and wit. She is very empathetic and tends to make connections with people well. She is stubborn and extremely brave, never backing down because she is afraid.



The Doctor ::: This Doctor often describes himself as "rude" and has proven himself to be very goofy during his time with Rose. However, the clone is not the exact same man that left Rose on the beaches of Bad Wolf Bay. He is darker and angrier, but just as loyal to the people he cares about. He has a certain amount of cynicism as well that "Rose's Doctor" lost over time. His speech pattern often mimics that of Donna Noble, the woman whose touch brought him into being. He has more of a warrior mentality than the original Doctor, but he is just as clever.
Re-occurring Characters
[tba]
Episode Guide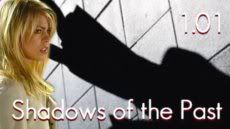 1x1 "Shadows of the Past" ::: Rose has spent so long trying to find her way back to the Doctor and she ends up left again at Bad Wolf Bay with his clone. How will she take the "failure"? And how will Ten II fit into this new dimension? A month later Rose is upset by being left by the Doctor and throws herself into her work at Torchwood. A strange ship crash lands to earth sending out a message that couldn't be translated. When Ten II reappears in her life claiming everyone at Torchwood is in danger will she be able to put aside her feelings and work with him?
INTRODUCING: Winston Fox ( Tony Tyler), and Anne Friel (Dr. Amelia Evans).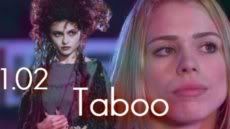 1x2 "Taboo" ::: Though their relationship is strained Rose agrees to go on the "maiden voyage" of the new TARDIS. However, instead of a good time they stumble on a problem on a distant world inhabited by psychics. A small, formerly peaceful, faction of the psychics has taken over the planet and started a reign of terror in the name of the new High Priestess.
GUEST STARRING: Helena Bonham Carter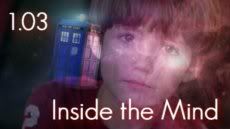 1x3 "Inside the Mind" ::: A mysterious string of horrible murders comes to the attention the dynamic duo. There are no leads to who the killer is, but everything seems to be centered around a seemingly innocent child. Rose and the Doctor focus their attention on the child to try and find the real killer. Is this the work of a sadist or is it due to an experiment gone wrong?
GUEST STARRING: Preston Bailey
1x4 "Out of Balance" ::: John and Rose take a trip to a planet terra-formed for an earth colony. However, when they get there it doesn't seem like any of the colonies have human inhabitants. The reason becomes clear when they run into a creature they expected the least, a dinosaur. Luckily for them they encounter a group of surviving humans who explain how the reptiles came to their planet.
INTRODUCING: Andrew Lee Potts (Garrick Ford)
1x5 ::: Taking a break from their universal travels Rose and the Doctor go back to London. Rose focuses in on something very puzzling at work and the Doctor has to find something to occupy his time...that is until a blast from his Alternate-Universe past comes on the scene.
SPOILER: A Character from Series 2,3, or 4 will be guest starring in this episode.
1x6 ::: On their last break on earth the Doctor and Rose end up with cargo aboard their ship that is going to get them in a lot of trouble...Rose's little brother, Tony. It is bad enough putting their own lives in danger, but with Tony in the mix even if they survive Jackie will kill them when they get home. Meanwhile, the appearance of the Doctor in this new dimension has been noticed by beings in charge of regulating peace in the universe...and they don't think the Half Time Lord should be allowed to exist.
1x7
1x8
1x9 :::The Doctor and Rose meet with the famous magician, Harry Houdini. Harry is trying to disprove a man who claims that he can bring the dead back to life...but how can the great escape artist prove the man wrong when even the Doctor agrees that the man is indeed doing the impossible? With the Doctor and Rose investigating all three are certain to get to the answers they seek.
1x10
1x11 ::: The Doctor and Rose end up on a mysterious ship in the mid 1800's called the Mary Celeste. The ship is famous for being found abandoned in the open sea. However, when the Doctor arrives everything seems to be fine...until strange lights appear in the sky.
1x12
Notes
Alright after much time I have begun to develop this into a series. I am such a big fan of Dr. Who and I am excited (and nervous) to get this up and running. I am open to ideas on episodes from people and I will probably need help of some sort.