Post by The Doctor on Aug 19, 2015 15:05:15 GMT -6
We know Babs wont be going down that road, so I'm curious who and how the character of 'Batgirl' could eventually materialise in "WTR". A character like Cassandra, who when first introduced, is a mute, would be a great chance for writing, since all her emotions and interactions would be dialogue-free, if you keep her basics when introducing her.
As for Kate, given her romantic inclinations, and society background, I'd love to see her interactions with Bruce as he adopts his 'playboy billionnaire' routine
This may all be wishful thinking on my part, but we shall see...

There are a lot of different routes to go in and a lot of different characters, traits, and versions of these characters to examine and research and build upon when it comes to introducing these heroes from the comics, so I can't really address any of it right now. As for Bruce, I'm really excited at the possibilities season four brings him. As I've already said before, it's definitely the year that takes everything he's learned so far in the past three seasons, and launches him in the trajectory of The Batman for
Season Four
. Most of his "essential" developments in terms of stepping into that persona will happen during the first seven to nine episodes of the season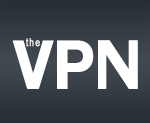 But I am excited that this season is almost over. And Countdown is the one episode I've been waiting for since you started this season!!!
Hush won't be just "chilling" inside the Clocktower without being seen. It's not a convenient "oops, didn't see you there" moment, it's calculated. You'll know what I mean when you read the episode

"Countdown" was a lot of fun to write. As much as this show can get caught up on all things Batman, or Huntress, or what have you, this
is
a show rooted in the character of Chloe Sullivan. Without her, there wouldn't be a show. So reaching a milestone where I can reflect back on how far she's come, and look towards the future of what is yet to come, was extremely rewarding. It's also nice now that I have an idea of what will happen in the last fifty episodes of the series, and working towards that from 317 onwards is exciting. I mean, the last two seasons of the show are probably going to be the
most
fun. There's a lot of growth, and a lot of changes happening, and the stakes will be even higher as we get closer to the finish line, and I so as excited as I am for you to see the fiftieth, I'm more excited about reaching the hundredth and seeing where all these characters and stories end up

My Cameo in Watchtower better be in one of those last 50 episodes.hahaha
But I am excited that Watchtower has been on this long, and Im honestly excited to have been your fan this long. This show is fantastic and I admire youre hard work on it. And I cant wait to see how you do these last 50 episodes.