Post by Brady Brown on Apr 22, 2012 17:58:49 GMT -6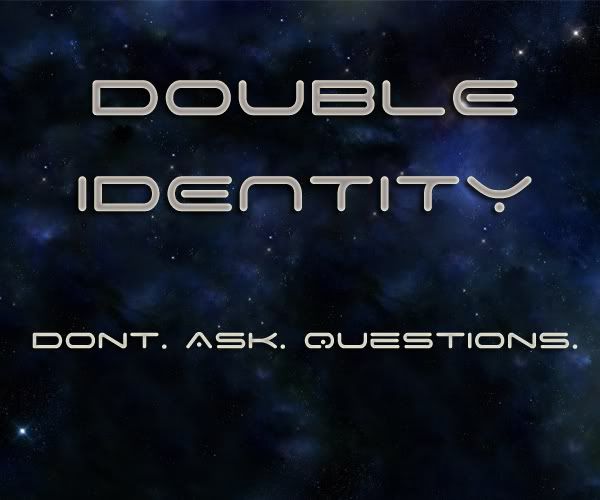 Premise:

Hundreds of thousands of years ago, scientists discovered that the Sun, a glowing ball of fire, was growing unstable, and concluded that in less than twenty years time, it would produce a large enough solar flare, which would ravage the Milky Way. The scientists, three men and three women, combined their intelligence and conceived a plan to continue human life off of the planets. In space. On a ship.
Fifteen years later, the construction of their ship neared completion, and the solar flare is upon them. With the advancement of technology, the scientists estimate building shall conclude in a matter of days. With this knowledge, a public service announcement was made, encouraging all humans to board the ship, but some thought the scientists fool, and were incinerated by the flare. Only tens of thousands were able to make it. But that was enough. The human race could continue.
Thousands of years into the future, Epidica, the ship the scientists constructed, has become nothing short of a dictatorship. The scientists' vision has become corrupt, and power among the ship is worth killing for. The citizens day-to-day life is planned by the Council, the rules of Epidica, and if they appose, they are executed. Publicly.
But there are those who apposed this. The Resistance, a group of rebels who defy the Council, and live among the ship, creating havoc at every corner. They attempt to overthrow Commander Lincoln, leader of the Council and ship, who has created the Soldiers, the army of citizens. Everyone was to become a Solider. Everyone.
With this rule, Nebula Academy, the school every sixteen year old must attend for five years, was created. Nebula trains it's youth to become unstoppable soldiers, who will rid Epidica of the Resistance for good.
Now, Alaina Daulton, a sixteen year old citizen of Epidica, is about to begin Nebula, along with her best friends, Lillian and Elliot. Alaina has always known what her life will consist of: obeying Commander Lincoln, and never say no. If she doesn't follow these two rules, she will surely be executed. But when she is confronted by stranger, a stranger who knows everything about her, Alaina will add one more rule to her list: Never. Ask. Questions. And with this new rule comes the realization that Epidica has a lot more secrets than Alaina can offered to uncover.
Characters: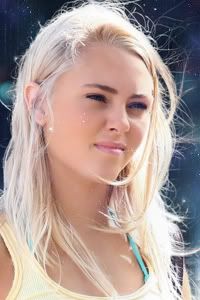 Alaina Daulton (Portrayed by AnnaSophia Robb)
: A typical sixteen year old citizen of Epidica, attempting to prepare for Nebula Academy. She follows orders; she does as she is told, and the only reason she does so is for the safety of her life. Her relationship with her father, ever since her mother was murdered, has been rocky, and returning it to normal does not seem to be on either of their to-do lists. Alaina's never actually wanted to kill anyone, or attend Nebula, but she realizes that is she wants to keep her life, she will follow the two rules in her life. But when another rule comes into her life, following them will be the least of her troubles.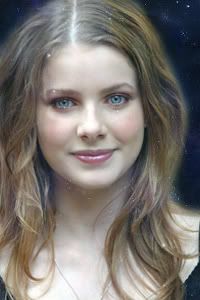 Lillian Myers (Portrayed by Rachel Hurd-Wood):
Witty and sarcastic, Lillian was an easy choice to become Alaina's best friend. No matter what the mood might be, she usually attempts to lighten it up with a quick, wise crack. Her flexibility and nimbleness is her greatest asset, and helps her tremendously when she arrives at Nebula. She begins to notice that her best friend begins acting strangely, but tries to ignore it.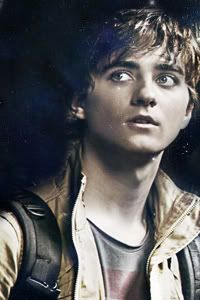 Elliot Michael (Portrayed by Landon Liboiron)
: Elliot has to be the most excited for Nebula. He was born into a family of successful Soldiers, so it should be a must that he follow in their footsteps. So, he does. He supports the Council, and their decisions, 100%, even if that means disagreeing with his two best friends. Elliot is tough, close-minded, and always quick to defend his ship.
Roy Daulton (Portrayed by John Stamos):
Roy has been depressed ever since the murder of his wife, which cracked the relationship he has with his daughter, and has almost made it unfix-able. He's usually monotone, and never shows a interest in anything, except fighting for his ship. Acting as one of the many Head Soldiers, his work consumes his life, which, for his daughter, seems just fine.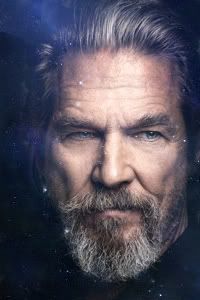 Commander Lincoln (Portrayed by Jeff Bridges):
The ruler of Epidica. Not leader. Ruler. He develops everything that happens on the ship, and gives it to the rest of the Council for the okay. But their "okay" may sometimes be forced, but no one ever knows, because Lincoln keeps to himself and work. His exterior may be nice, but what rumbles beneath him is something far more dangerous than the Resistance.
Donald Ross (Portrayed by Will Smith)
: Leader of the Soldiers. With this position, Donald is forced to be tough, cold, and an all-around ass hole, which isn't surprising with the work load he is given. He will shot to kill, and have no regrets afterward, which makes him perfect for the position as Leader of the Soldiers.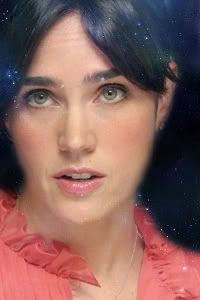 Genevieve Snow (Portrayed by Jennifer Connelly):
A bitch. That's the simplest way to put it. She acts as Co-Leader of the Soldiers, seeing as how her and Donald are almost personality twins. She's always stern and has a very rude attitude, and some say she's even colder than Donald, but some, most certainly, say different.
Episodes:1.01 Nebula
-
Alaina Daulton (Robb)
, a typical sixteen year old Epidica citizen, is as prepared as she can be for her first day at Nebula Academy, a school where the youth of the ship learn to fight and kill the Resistance. With the first week said to be the hardest, Alaina and her friends,
Lillian (Hurd-Wood)
and
Elliot (Liboiron)
, must make it through if they don't want to sink to the bottom of the class, because if you're at the bottom... Well, no one knows exactly what happens. And on a ship full of nothing but secrets, Alaina discovers one that is unimaginable.
Notes:
So, sort of revamped this, hopefully to accommodate the Committee's preferences, because I know they had some issues with it the first time. And no, I am not currently writing the pilot, it's still in the outlining stages. But, I hope you guys like this version better, and, if you don't mind, please leave some comments! Thanks!