Arrow
Mar 2, 2015 7:49:50 GMT -6
Post by Jack Malone on Mar 2, 2015 7:49:50 GMT -6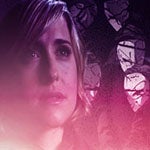 I think for me, it's a personal feeling that the character deserves to be done right - if you're calling a show "Arrow" and basing it on the character of "Oliver Queen", then use the ACTUAL plethora of material that exists for that character. Don't create a show just to use the source material of ANOTHER character you can't use because other people have the rights and shoehorn that material into the life of a different character.
I get 'artistic licence' and all that, I mean, incorporating Deadshot, Huntress, Felicity Smoak, etc, they are decisions that worked well for the show, and using the League as part of the origins of both the Dark Archer and the Black Canary, both the Sara and Laurel versions, was a nice way to steer those characters onto their inevitable paths.
I just think that Ollie has a rich enough history that deserves mining properly - they already used China White, Cupid, Count Vertigo and so forth, which shows they've looked into Ollie's history. Using Batman mythos to me feels like a disservice to the character and fans like me who appreciate the comic book origins of the show. Saying that, I was VERY disappointed when they 'whitewashed' the character of Brick, turning him from an African-American into a cockney White Englishman.
SIDE NOTE: One of the main nitpicks I had with Arrow at the start was it's habit of paying 'homage' with throwaway characters that have developed history - Constantine Drakon for one, killed quickly in the pilot. Another is the abrupt disappearance/possible death of Ted Grant - while I hope they didn't kill him off, I could understand it as part of Laurel's development, but we never really got a clear answer.
It sounds very nit-picky, though. I mean, this is a television show. It's not and never should be an exact replication of the comic books, and I think if you're wanting to see a character play the same role, or a story play out the same way rather than do something new and different and be it's own thing then just stick to the comics. The thing is: Ra's Al Ghul and The League of Assassins are
relevant
and important to the show because of Malcolm Merlyn. They later made it a step above that with the introduction of Sara Lance, and now they have to find a way to make them relevant to Oliver Queen so that he can stop them. I like when comic book shows have nods towards something you might catch as a reference, or allude to something in a similar light, such as Ra's Al Ghul saying he hasn't been challenged for sixty something years which kind of gives me the impression
that
is when Batman / Bruce Wayne might have existed in this continuity, but I in no way expect that from the show, or expect to be given stuff straight from the comic books. I like the creative choices they've made. I like, for example, that Roy was
never
Speedy and didn't have to go through three different name-changes for him to become "Arsenal"
because
of the "Speedy" nickname being given to Thea. I like that Laurel has a law degree, and is a badass lawyer and worked at CNRI (Canary) and "hates fishnets." I think the show established pretty early on that they were going to be a hell of a lot different than the comic books, but would maintain the integrity of those comics and seeing everyone react after this past episode by saying: "And that's how I became Batman" has just bugged me. We're
never
going to see Batman take on Ra's Al Ghul on Television. We're never going to see this storyline of Bruce being the next Ra's Al Ghul. It's just not going to happen. So while the show has written Ra's and The League of Assassins into their show since its inception, I have no problem with it going there and I think we all know that Oliver doesn't
actually
end up being the next Ra's Al Ghul, and that it
is
impossible. So, I don't get the big blow-up over it but I respect where you're coming from and I think your extensive comic book knowledge is impressive and epic and I love that but I think there comes a point with television shows, and movies, and new mediums that adapt another medium's story and world, that we just have to leave that at the table, and view it as it's own thing. I certainly don't want to see something happen on the show where I can just turn to a comic book and figure out everything that is going to happen from this point onwards, you know? I think it has to be different, it has to be the epitome of "based on" rather than an exact replication of the comics and that's where I stand on the whole
Arrow/Batman
situation.
As for Ted Grant; the actor was signed to another show as a series regular. Originally, he was going to be Laurel's trainer throughout the majority of the season, and even serve as a love interest for her (which would probably infuriate you considering they have a father/daughter dynamic in the comics and he's much older). Unfortunately, they had to sort of severely injure him so that they could sort of imply that he was unfit to keep training Laurel now that he had suffered such a fate. He HAS been confirmed by the writers that he's still alive. As for Brick, I wasn't aware of a "white!wash" but personally, I
love
Vinnie Jones and he was phenomenal in that role and I much prefer him to the main threat of the season which is Ra's Al Ghul.