Trinity
Oct 28, 2009 2:33:59 GMT -6
Post by Jamison on Oct 28, 2009 2:33:59 GMT -6
TRINITY
Premise
Smallville's Lana Lang comes to a town in New York called Odyssey to begin her destiny as a hero of the people. She makes new friends and also meets up with some old ones in the midst of her journey. They will work together as a team of heroes to battle a brilliant and deadly scientist named Dr. Amanda Waller, who has been hired by Lex Luthor to do exactly one thing, eliminate his former wife, Lana Lang. In order to do just that, Dr. Waller organizes a team of meteor infected assassins codename: The Elite, to destroy Lana and her new team.
CastLana Lang Portrayed by Kristen Kreuk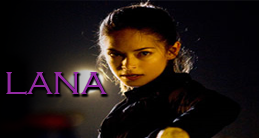 Lana Lang, Codename: Trinity is strong, independent and caring. She has always thought about others well being before her own and that comes in handy when protecting the world from evil. She comes to Odyssey, New York, looking for a new beginning and she finds exactly that. But, her new beginning doesn't go as well as she'd hoped when she discovers an old enemy wants her dead and will stop at nothing until she is. Jake Gold Portrayed by Paul Wesley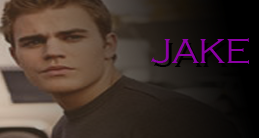 Jake Gold, Codename: Kinetic, is stubborn, loyal and also an extremely determined photographer who has just received extraordinary abilities. He doesn't accept them at first but after meeting Lana Lang, his life changes forever.Cynthia Reynolds, Portrayed by Anna Paquin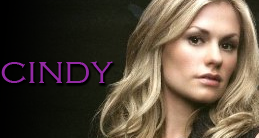 Cynthia (Cindy) Reynolds, Codemane: Gypsy is a runaway. She's hardcore, and intelligent but deep inside, very lonely. She comes to Odyssey for the same reasons Lana did, to start her life over, but when she is followed by problems from her old life, she'll need Lana's help in order to survive.Pete Ross, Portrayed by Sam Jones III
Graphic Coming Soon
Pete Ross, a friend from Lana's past comes to Odyssey looking to jump start his career as an apprentice of a very popular political figure. He runs into Lana in the city of Odyssey and is surprised to see how much of a hero she's become. He soon becomes a great asset to the team.
Quentin O'Neal, Portrayed by Jamie Bamber
Graphic Coming Soon
Quentin O'Neal, has been working with Lana since she moved to Odyssey. With his technical skills and genius mind, he proves to be a valuable member of the team of heroes on more than one occasion.
Episodes
1x01-Odyssey
In this action filled series premiere of "Trinity", Lana Lang journeys to the city to Odyssey, New York in hopes of starting her life over to become a hero of the people. An extremely dangerous crime lord in Odyssey, who has a thing for younger women, finds his newest target. A seventeen year old foster child by the name of Cynthia Reynolds. But when Lana discovers she is meteor infected, she see's more potential in her than anyone else has before.
1x02-Seeing Green
Lana gets a visit from an old friend, Oliver Queen, who is in dyer need of her help. When a meteor infected woman with the ability to create severe shockwaves comes to Odyssey looking for revenge on Oliver. They will have to work together in order to save the streets of Odyssey from a dangerous enemy. Meanwhile, Cynthia struggles to find her place in the world.
1x03- The Elite
When a Dr. Amanda Waller who claims to be working for Lex Luthor comes to town, Lana will have to prepare for her greatest enemy yet. Meanwhile a young man named Jake Gold comes to Trinity for help when he discovers his shocking new abilities.
1x04 - Exposed
When a young hacker gets a hold on Quentin's computer, he threatens to expose Trinity's true identity. Lana and co. must find a way to convince the troubled teen to stop what he's doing before the entire city discovers the truth about Lana. Meanwhile, Dr. Waller finds an interest in one of Lana's team members.
1x05 - Spy Eye
When Lana and Co. discover they are being watched by a member of Dr. Waller's new team of assassins, they set out to find him before he learns their weaknesses, giving him the advantage. Jake reveals grim memories about his childhood.
1x06 - De Ja Vu
Lana and her team meet an assassin sent by Dr. Waller. But when they discover that this strange assassin can bend the fabric of space and time as he sees fit, how will they ever overcome him? Meanwhile, an old friend of Lana's comes to Odyssey at the wrong time.
1x07 - Dawns Doom
Amanda Waller has come up with a way to end Lana and her team and it will destroy the entire city in the process! Lana & Co. set out on a search for the device that will wipe out the entire population of Odyssey. Will Lana be able to find & stop this ticking timebomb before her city becomes a wasteland?
1x08 - Prison Break
1x09 - Vixen
1x10 - Steel Man
1x11 - Meteor
1x12 - Powerless
The full 13 episode list will be available very soon!!!