Post by Hayden English on Jan 28, 2019 0:11:43 GMT -6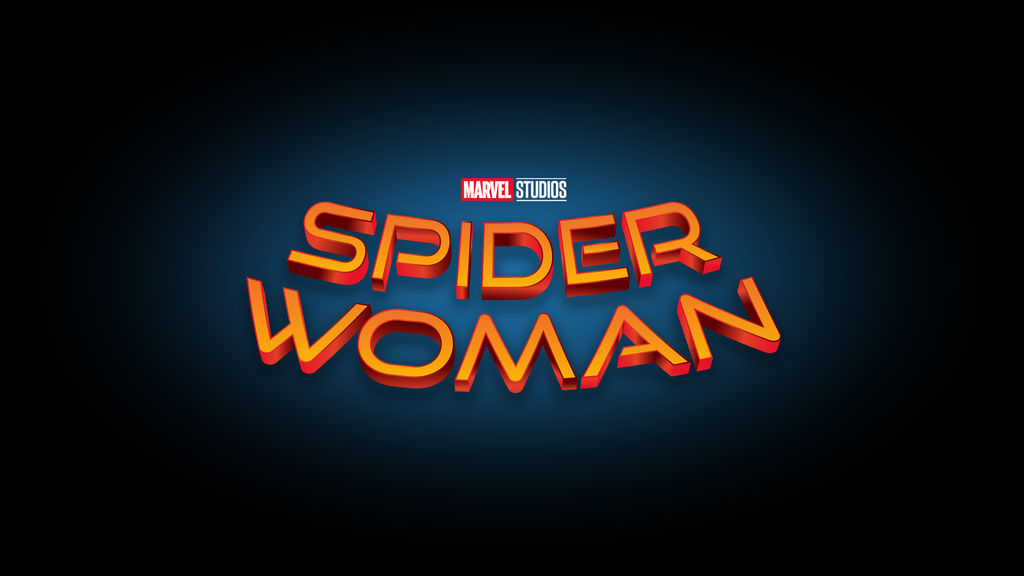 Based on Spider-Gwen by Marvel Comics.
THE STORY
Three years ago, a group of sophomore science students from Midtown High School attended a tour of the labs at Oscorp Industries. While there, one of the students was bitten by a radioactive Spider and received Superhuman abilities. Sounds like the Spider-Man origin you've heard a million times, right? Wrong. The student in question was actually Gwendolyn Stacy [Emma Stone] not Peter Parker.
Welcome to Earth-6, very similar to the world of Marvel Heroes you're accustomed to, but also very different. There are no Avengers, the X-Men have disbanded and it's the time for New York City's newest Superhero to shine. One problem: she's wanted for a murder she didn't commit. With the help of the second Captain America, Samantha Wilson [Kat Graham], Gwen must clear her name whilst fending off new Supervillain: the Green Goblin.
But, the more she fights, the more she learns that everyone has secrets. Including her mother. This is a Spider-Story like you've never seen before.
The Characters
Major Characters
Gwen Stacy/Spider-Woman

Played by: Emma Stone.
All Gwen Stacy wanted in life was to graduate college and become a world famous drummer. That's not too much to ask. However, life has a way of messing with your plans. During a high school field trip, Gwen was bitten by a radioactive spider than granted her enhanced abilities. She can climb walls, do all kinds of crazy gymnastics, and has developed an awareness to oncoming danger that she and her friend Peter have dubbed her spider sense. That would all be perfectly fine if she wasn't a wanted criminal. Now, she patrols New York City fighting crime and looking for the real monster responsible. Which is hard enough without the million other things she has to do.
Peter Parker

Played by: Tom Holland.
Peter has been Gwen's best friend since childhood and has had a crush on her just as long. In high school, he was always being bullied until a super-powered Gwen stood up for him. Although it got her in detention for a month. It wasn't long after that Peter worked out what had happened to her and became the Q to her Bond, designing her web shooters. Peter's parents died when he was a young child and, what he doesn't know is, his father has ties to the mystery patient and the secret project beneath Oscorp.
Norman Osborn

Played by: Jason Isaacs
CEO of Oscorp Industries, Norman Osborn was approached by S.H.I.E.L.D. to recreate the Super Soldier Serum that gave Captain America her powers when they began to fear she would abandon her role. His work created the Spider that bit Gwen and gave her her powers. Norman disappeared following the explosion at Oscorp that killed Captain Stacy, only to resurface years later as the Green Goblin. His psyche shattered and hellbent on destroying not only Spider-Woman, who he blames for everything that went wrong, but S.H.I.E.L.D and the new Captain America.
Samantha Wilson/Captain America

Played by: Kat Graham.
Peggy Carter's best friend in the 21st century and formerly her Partner in crime-fighting, Falcon. She currently holds the mantle of Captain America. She was initially wary of Peggy's request that they help Gwen but comes to think of her as a close ally when they first face off against the Goblin. She has an unwavering loyalty to Peggy due to her romantic feelings towards her.
Minor Characters
Mary-Jane Watson

Played by: Sophie Turner
.
Mary-Jane "MJ" Watson is the lead singer of the band Gwen plays drums in. She is always there when her friends need her. She is currently dating Harry Osborn


Harry Osborn

Played by: Nick Robinson.

Son of a wealthy billionaire, Harry would do anything to be normal. Which is why he enrolled at Midtown instead of the abundance of private schools his dad recommend. He is currently running Oscorp after his father disappeared several years ago. He is in a relationship with MJ.
Helen Stacy

Played by: Michelle Pfeiffer.
Gwen's mother. She blames Spider-Woman for her husbands death and is somehow tied to the mystery patient.

George Stacy

Played by: Mark Harmon .

Gwen's late father who was killed in the Oscorp explosion.
May Parker

Played by: Marissa Tomei.

Ben Parker

Played by: John Stamos.

Frank Castle

Played by: Frank Grillo
.
NYPD Officer Castle is a survivor of the Oscorp Explosion and has a personal vendetta against Spider-Woman that borders on obsession.
Peggy Carter

Played by: Hayley Atwell

In 1944, Peggy was the only survivor of a group of recruits gathered for the Super Soldier program. Following the end of the war and the collapse of HYDRA, Peggy vanished from the face of the Earth, only to reappear in 2010 exactly as she was and with no memory of anything that had happened during the intervening years. She eventually quit being Captain America but has a special interest in Spider-Woman.
The Episodes
1x01: Great Power.
During a school field trip, Gwen Stacy [Stone] is bitten by a genetically enhanced spider that transforms her into the Amazing Spider-Woman. Four years later, she is a wanted criminal struggling to balance her superhero life with college and playing in a band. No one said it would be easy.
Can be viewed here:
1x01
1x02: Captains Orders.
Captain America [Graham] tasks Spider-Woman with a mission in return for clearing her name and providing the identity of her father's true killer. Peter [Holland] discovers his fathers notes on Project Klyntar and begins to suspect his dad may have been unfaithful to his mother.
1x03: Enter: The Goblin.
Norman Osborn [Isaacs] has returned from the dead, but what has he brought back with him. An attack on the Brooklyn Bridge puts Gwen in her first major battle with a supervillain and has devastating consequences.
1x04: Aftershock.
Gwen, Peter MJ and Harry are left to pick up the pieces following the events of the previous episode. Samantha has left to track down the Goblin and a new ally appears in the form of a mutant.
1x05: The Girl in the Coffee Shop.
Mutant telepath Jean Grey offers to help Gwen and Peter in their quest to unravel the mysteries of Project Klyntar. Gwen confronts her mother and the truth of the man in the hospital is revealed.
1x06: The Project.
Gwen breaks into Oscorp in order to find the key to saving a life. But just as she finds Project Klyntar, Norman Osborn returns and begins his second assault on New York.
1x07: Great Responsibility.
Captain America returns! But is she too late to save the day or has the Green Goblin finally succeeded in killing Spider-Woman?