Post by Ms. Kerry on Jun 8, 2011 11:16:28 GMT -6
Stephanie Plum ( Natalie Portman) is plum out of luck. She hasn't had a successful relationship since her failed marriage to lawyer Dickie Orr, she lost her job as a lingerie buyer for a department store…six months ago, her car is being repossessed, and all she has left in her fridge is a couple bottles of beer and some hamster nuggets. In one last desperate attempt Stephanie turns to her sleazy cousin Vinnie for a job at his bail bonding company. However, instead of a job filing like she intended Stephanie has found herself caught up in the world of bounty hunting. Her first job? Track down a runaway murder suspect. As if that weren't bad enough the suspect is the smart and sexy Trenton cop Joseph Morelli (Victor Webster). Just when she thinks it can't get any worse she finds herself the latest obsession of a local New Jersey boxer, Benito Ramirez (Marcus Patrick) who begins stalking her. With everything going on and her life in danger will Stephanie be able to bring in her man and collect the bounty or will her past with Morelli get in the way?
MAIN CAST
The lovely Stephanie Plum has never been one to back down from a challenge. When presented with difficulty she digs her heels in and stands her ground. She is intelligent, stubborn, but sometimes a little lazy. She likes simple pleasures in life a cold beer, a good slice of pizza, and sometimes the satisfaction of hitting the guy who slept with her and never called with a Buick. Portrayed by Natalie Portman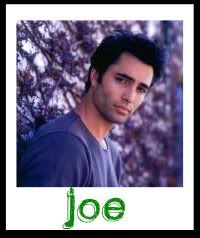 The charming Joe Morelli has a reputation as a bad boy that he began developing in his early childhood. He's resourceful, smart, and determined. He thinks Stephanie is a menace who has returned to make his life hell once again, but it doesn't stop him from checking her out whenever possible. He has a one track mind in any situation whether it is on the job or in the bedroom. Portrayed by Victor Webster
The ruthless Benito Ramirez is known around Trenton for being a vicious professional boxer who puts butts in the seats because of how he toys with his opponent. He has the same approach with women as he does when he is in the ring. He has been accused of rape several times, but it has never stuck due to his fame. Portrayed by Marcus Patrick
The apologetic Jimmy Alpha is Benito's manager. He has been waiting for years for a fighter like "The Champ" to come along, but now that everything is lining up he is having difficulty controlling his fighter especially when it comes to Stephanie. Portrayed by Nestor Carbonell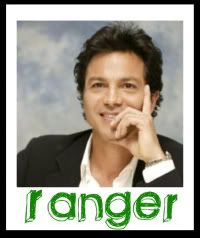 The mysterious Ranger is somewhat of a mentor to Stephanie. He is Vinnie's best Bounty Hunter and always gets his man. He is extremely professional when it comes to his job and help's Stephanie out because he finds the trouble she gets into amusing. Portayed by Benjamin Bratt
GUEST STARS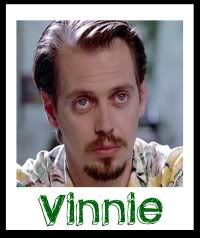 The sleazy Vinnie is Stephanie's cousin and employer. He cares about two things money and kinky sex. Portrayed by Steve Buscemi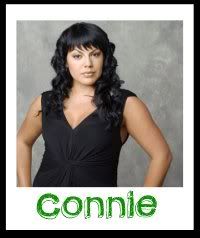 The helpful Connie is Vinnie's no nonsense secretary. She dislikes Vinnie but the job is decent and that's why she sticks with it. Portrayed by Sara Ramirez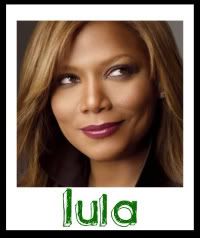 The loud Lula is a hooker who keeps an eye out for information for Stephanie. Portrayed by Queen Latifah
EPISODE GUIDE
1x01- Plum Out of Luck
Stephanie Plum has lost her job, sold her furniture, and has reached the end of her rope. She needs a new job and FAST. So she finally goes down to her sleazy cousin's bail bond company to get a job as a filing clerk. Instead she ends up taking on the job of Bounty Hunter and learns who her first FTA is, Joe Morelli the sexy Trenton cop who is very much wrapped up in her past.
Introducing: Stephanie Plum (Natalie Portman), Joe Morelli (Victor Webster), Ranger Manoso (Benjamin Bratt), and Benito Ramirez ( Marcus Patrick)
Guest Starring: Connie Rosolli ( Sara Ramirez), and Vinnie Plum ( Steve Buscemi)
1x02
1x03
1x04
NOTES FROM THE CREATOR
This is based on the Stephanie Plum series by Janet Evanovich. I was struck very hard with the impulse to do this mini –series and I am going to have fun putting my own spin on a book I love so much.