Post by maddiefack on May 3, 2011 2:14:21 GMT -6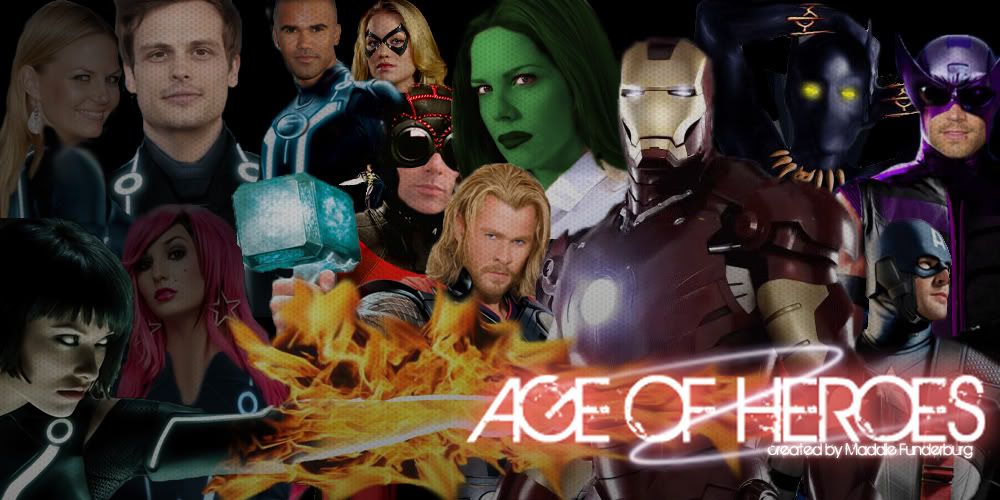 From the first super villain there have been superheroes. As more villains appear to wreck havoc on the world more people stepped up to fight them. Some have powers, some rely on their genuity, while others are so skilled in fighting their opponents don't even have a chance. So what happens when villains get a tad too full of themselves? Answer: Heroes team up.
That's exactly what the members of the Avengers did. With the financial help of Anthony Stark (Matthew Bomer) The Avengers set up home in the middle of New York City as their place of operations at the Avengers Tower and a residence at the Avengers Mansion in Manhattan. Originally, the Avengers consisted of the ever intelligent Henry Pym (Michael Shanks,) his partner in crime Jonathan Van Dyne (James Marsden,) the Asgardian Thor (Chris Hensworth,) and the hot tempered Bryce Banner (Mary McCormack.)
As the group fought more and more as a team rather than an individual their bond became stronger. Like any family they fight as one, and this family is one to be reckoned with, even though they are at each others throats more often than not, you mess with one you mess with all.
Main CastAvengers

Anthony Stark (Iron Man)
is the brain behind the idea of the Avengers. He heads the team, but accepts input from other members on the team. He is widely known as one of the greatest minds of his time, but also as one of the biggest playboys. Can be described as determined, headstrong, and flirty.
Portrayed by Matthew Bomer.

Thor (Donald Blake)
is extremely powerful and in battle his is a fierce fighter, however, he also possess a loyal and gentle spirit. As a god he can be a little arrogant but the people of earth have left an impression on him that has earned his respect.
Portrayed by Chris Hemsworth

Bryce Banner (Hulk)
isn't the greastest team player the Avengers has. She tends to argue with people and butt heads, but she kinda likes it that way. She is hotheaded, quick to act, but always backs up her team in a fight ...unless she's the one they are fighting.
Portrayed by Mary McCormack.

Henry Pym (Ant Man)
is another of the team's geniuses. He wasn't the most certain to join the team, but joined because he wanted to help people and not just with science. He is a little socially awkward but means well, he doesn't think violence is the answer and hates to resort to it. He is brilliant, kind, and focused…but a little slow on the uptake with certain matters.
Portrayed by Michael Shanks.

Jonathan Van Dyne (Wasp)
was always very eager to be a part of the Avengers. John doesn't have the genius some of his team mates have but he is very smart and brave and doesn't back down. Jonathan is quirky, a little bossy,impatient, and persistent…mainly because he knows if he continues to push then he will get what he wants.
Portrayed by James Marsden.

Steven Rogers (Captain America)
is arguably the oldest of the Avengers. He contributes his unique experiences, determination, and encouraging leadership style to the team. He has a very strong sense of justice, and will not stand to see it violated. He can be described as dedicated, judicious, and fair.
Portrayed by Chris Evans.
Rebecca Barnes (Patriot)
has been in the hero business longer than most everyone on the team. Everything she got was through hard work and the fact she never gives up on anything ( and a little Super Soldier Serum). Her lively and flirty personality makes her very well liked in the group. She is ambitious,silly, a team player, but stubborn as a mule.
Portrayed by Camilla Belle.

Carol Danvers (War Bird)
has been saving the world most of her life. She has been a part of many organizations and shown great dedication and loyalty to each. She has a bit of a temper which isn't the best thing for a woman with powers like her to have. She is witty, strong , and independent, but also has a great deal of insecurity that she does her best to hide.
Portrayed by Yvonne Strahovski.

Clint Barton (Hawkeye)
is not a person who forgives and forgets easily. He is an amazing archer and all around skilled combatant. He isn't much of a team player, probably because of his trust issues. Though he doesn't play nice with others he has a great deal of respect for his team, especially the ones who inspired him to be a hero. He is witty, persistent, and honest.
Portrayed by Paul Walker.

N'Yami (Black Panther)
is the quietest member of the Avengers. She is far from shy but she thinks before she speaks and spends a lot of her time meditating. She has a regal nature about her in everything she does that makes her royal blood extremely evident. She is very good in situations that require stealth and grace. She cares more for her family, team, and people than she does for herself and thinks constantly of what is best for them. N'Yami is wise, peaceful, but also vindictive.
Portrayed by Zoe Saldana.Fantastic Five
Reed Richards (Mister Fantastic)
is widely recognized as one of the smartest beings, and not just on this planet. He has a one track mind when it comes to his work, which is somewhat irritating to his friends and family. However, despite his social awkwardness he has good leadership instincts and cares deeply for the rest of his team. He can be described as Brilliant, Nerdy, and Loving.
Portrayed by Matthew Grey Gubler.
Susan Storm-Richards (Invisible Woman)
is the glue that holds the Fantastic Five together. She loves her team but does get annoyed with the antics of her younger sister. She is intelligent in her own right yet has a better focus on reality and relationships than her husband. Sue can be described as patient, smart, and responsible
Portrayed by Jennifer Morrison.

Benjamin Grimm (The Thing)
is known as the muscle of the fantastic five. He isn't a brilliant scientist likes his best friend but he has a way with knowing people. He can be a bit brash and temperamental, but deep down he is a big softy. He loves his team mates (even Jonnie) and will protect them to the best of his ability. He is often thought of as strong, perceptive, and loyal.
Portrayed by Shemar Moore.

Jonnie Storm (Supernova)
is outrageous. She is the spunky and loud member of the team bringing as much life to the group as she does trouble. She is smart, but it is hidden under her over the top personality. Jonnie is known as bitchy, persistent, and fun-loving.
Portrayed by Olivia Wilde.

Allegra Amaquelin (Elementelle)
is the final member of the team and is known for her kindness. She is sweet, but when pushed too far her sweetness can give way to frightening rage. Like the other members of the team she too is very smart and can hold her own in any intellectual conversation. She is described as (somewhat) naive, considerate, and mature.
Portrayed by Audrey Kitching.Reoccurring Characters

Jane Foster
is an honorary member of the Avengers. Her medical expertise and unyielding nature makes her perfect for the job of doctoring superheroes. She doesn't abide by nonsense and her patients not listening to what she tells them. She is stubborn, but kind, and dedicated to her work and the team.
Portrayed by Natalie Portman.

Virginia "Pepper" Potts
is one of the people that keeps everything running smoothly. As Tony Stark's assistant her job can be demanding, but she does it better than anyone could. Pepper is an excellent listener and always has good advice. She is also intelligent, organized, and extremely patient.
Portrayed by Christina Hendricks.

Harold "Happy" Hogan
may not be the most cheerful guy to be around , but he means well. He cares greatly for his friends and is more than willing to risk danger to himself for a stranger. Happy also isn't the smartest, but he is extremely perceptive about people and is an excellent judge of character.
Portrayed by Michael Weatherly.

Kang the Conqueror
is a man of mystery from the future to - as his name suggests - Conqueror the world.
Portrayed by Michael Clarke Duncan.Episode Guide
1.01 - Pilot/Along Came A Crossover
Summary:
With a special kind of enemy running rampant through the city, it seems the X-Men and Spider-Girl may need a little help. Lucky for them another super hero group resides in the very city being attacked - The Avengers! As chaos engulfs the city the two groups work together to save Spider-Girl's fair city once more.
Introducing:
Iron Man (Tony Stark), Thor (Donald Blake), Ant Man (Henry Pym), Wasp (Jonathan Van Dyne), Hulk (Bryce Banner), Captain America (Steve Rogers), Patriot (Becky Barnes), War Bird (Carol Danvers), Hawkeye (Clint Barton), and Black Panther (N'Yami).
1.02 - Heart of Steel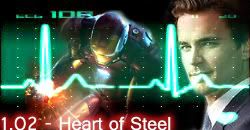 Link:
808725624162123862.weebly.com/uploads/7/9/3/4/7934030/1x02_heart_of_steel_preview.pdf
Summary:
It's been years now since Anthony Stark was first kidnapped and kept in a cave only to create the world famous Iron Man suit as a means of escape. Later Tony is still a high target, in fact greater now that the tech for the Iron Man suit is in high demand. When he disappears in a plane crash the world is in dismay at his death however some of the Avengers believe something else happened. The hunt is on to find Shell Head before he is lost for good. Iron Man origins back story.
1.03 - Trouble of the Gods
Summary:
Tired of the praise the thunder god is getting on Earth as well as back home in Asgard, Loki devises a plan to get rid of Thor for good. Using dark magic and trickery, Loki steals the hammer, Mjolnir, and reverts Thor back to the state he was when Odin first sent him to Earth - no memory of being a god at all. As Loki continues his plots to ruin Earth, the Avengers must not only stop him but convince their friend of his true identity. Thor origins back story.
1.04 - A Snake In The Grass
Summary:
Coming Soon
1.05 - Laboratory Ants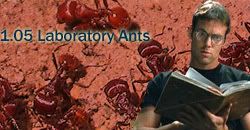 Summary:
Despite having the vast Stark Tech at his disposal, Henry Pym prefers to keep his most precious experiments in his own personal lab. However, when it comes to the intelligence of a rival his lab's security system just doesn't quiet cut it. With the mineral that gives him and Wasp their powers as well as the technology in his helmet to control insects stolen Ant Man is at a standoff. Ant Man origins back story.
1.06 - Take That Ortho!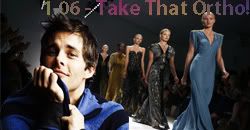 Summary:
It's been a long while since Jonathan Van Dyne was apart of the fashion scene but when the biggest fashion show of the century hits the city a designer Van Dyne dress is picked to go on the run way. Marianne, a friend from Jon's designer days is also apart of the show up. As the show goes on it is apparent something is wrong and Jon has a pretty good idea what. Wasp origins back story
1.07 - A Fiery Rose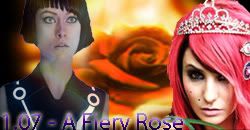 Summary:
Coming Soon
1.08 - Wrath Has A New Color
Summary:
When the same diabolical scientist who took a hard ass U.S. Marshall and turned her into the Hulk breaks out of prison and turns gamma rays on himself comes back for revenge the team must fight someone almost as powerful as Hulk herself. The biggest threat though is Bryce's bad team work skills - that and the Colonel from the Army snooping around. Hulk origins back story.
1.09 - An Alchemist's Crucible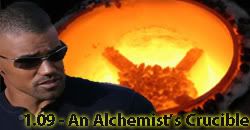 Summary:
Coming Soon
1.10 - Enter The Conqueror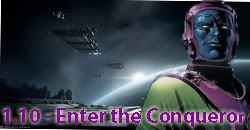 Summary:
A mysterious being from the future appears with the bold idea that he is going to take over the world. Normally the Avengers would be able to handle such a villain but when his technology seems to be three steps a head of them the team is baffled on how to stop him.
1.11 - Snake Eyes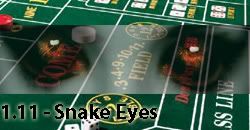 Summary:
Coming Soon
1.12 - The Little Boy Who Could
Summary:
Realizing that the Avengers greatest strength lie in their numbers, Baron Zemo, a villain acquainted with Captain America, decides to try his hand at forming a group of super villains. When his plans succeed and the Avengers Tower is over taken by villains the Avengers must find away to get their tower back and stop Zemo and his plans. Captain America origins back story.
1.13 - Let It Kree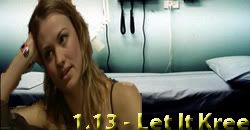 Summary:
After the Kang incident a Kree scout confronts the Avengers about the impending invasion of his kind. As the first wave of invaders inch closer the Avengers must figure out a way to stop the alien race, however it is apparent the scout has some history with a Kree of their own. War Bird back story.
1.14 - Death Is Only The Beginning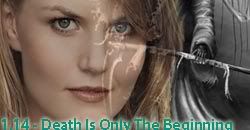 Summary:
Coming Soon
1.15 - Skrull And Crossbones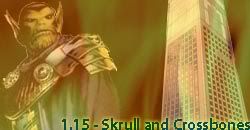 Summary:
Coming Soon
1.16 - Widow's Bite
Summary:
After having been defeated, Zemo enlists help from a stunning Russian spy to gather intel on how to beat the Avengers once and for all. Little does Zemo know his help has some personal history with members of the team. Hawkeye origins back story.
1.17 - Ordinary World (Part 1)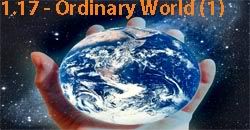 Summary:
Coming Soon
1.18 - Imaginary World (Part 2)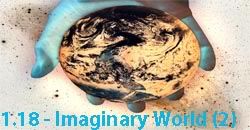 Summary:
Coming Soon
1.19 - The Spy Who Raised Me
Summary:
Finally adjusting to a normal life a super hero rather than a spy, Becky is approached by Nick Fury, her surrogate father, to help with a mission he's been on. Becky of course accepts however it's a trap from Nick's brother Scorpio and in order to save both herself and Nick they may need a little help from the Avengers. Patriot origins back story.
1.20 - The Panther In The Storm
Summary:
When Ororo shows up at the Avengers front door with bad news from Wakanda, N'Yami leaves immediately to aid her people. The Avengers follow to help their friend but they seem more of a hindrance when they get lost in the African terrain. Black Panther origins back story.
1.21 - Future Conundrum
Summary:
Being defeated did not go well with the conqueror Kang. Using his power to time travel Kang goes back to a time when each Avenger was at their weakest to stop them before they can stop him. When the Avengers start noticing subtle changes it isn't until help from Kang's time comes to their aid they realize what is going on.
1.22 - Avengers Assemble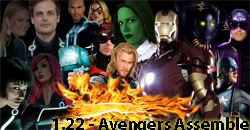 Summary:
As Kang's plan unfolds as do the mysteries that surround him. The Avengers gain a little help from the future and a little perspective on their lives as they try to thwart Kang for a second time as well as preserve their own time lines. Avengers origins back story.
Notes From The Creator
The creator, producers, and writers of the newly exclaimed The Outcasts bring you The Avengers, and as such this is also an alternate to the comics. Like Janet Van Dyne being Jonathan Van Dyne or Bruce Banner being Bryce Banner. I will advise not to be too attached to the origins of all the characters because I promise you some will be completely different while others will be exact. The Avengers will also tie-in with The Outcasts when the show premieres.

The Avengers has been renamed "Age of Heroes" because of the addition of the Fantastic Five being apart of the series.
Crew Members
[/color]
- Series Creator/Director: Maddie Funderburg
- Executive Producer: Aimee Nicole
- Head Writer: Maddie Funderburg
- Writer: Cori Burkett
- Writer: Kerry Burkett
- Writer: Monica Patterson
- Freelance Writer: Miranda Kilgore