Post by R.A. Picking on Jun 18, 2021 5:25:31 GMT -6
Thanks for the response. I understand what you're saying. I'm going to try something different.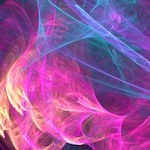 First and foremost I'm a bit conflicted with this series. I wanted to give it a proper chance to capture me so I made sure that I read all the available episodes but it seems like it's just not going to vibe with me. Now please, please understand that a lot of this is probably going to be flavoured by my personal preferences in media and I'm sure there will be plenty of people who love this new direction but I don't think I'm going to be one of them. I'll give my opinions because who knows, there might be something in here that you find helpful, but don't let the fact that I personally am not enjoying everything about Bionic discourage you from continuing it.
Okay, in my last review I mentioned that, to me, it looked like the show was going for a more mature tone and that theme continued through the next few episodes. There's continued allusions to violence and the way sex is handled is just... not my jam. For me personally the mature elements seem a bit forced in some places too, but I'll leave the comments about this more 'mature/dark' tone there because it is definitely not my preference and I don't want to go on and on about something that is personal preference.
In terms of the plot I found it rather jarring. There's definitely a mystery element to some things which is great and adds an intriguing element but other things are written like they are supposed to make sense to us as a viewer/reader and for me they just didn't. If I had to guess about why exactly I felt this way I would say that it's because the story is focusing on the wrong things- that or it's not making connections between story threads clear enough. I may have missed some things while reading but the only plot thread I'm really able to follow at the moment is what's happening with Cody and Ben. That's been done fairly well and I'm curious about what's going to come from that confrontation. As for the other plot points, I don't really understand where Bionic (the title character) fits into all this. He's kind of just hanging around having flashbacks at the moment. There's been nothing to really strongly tie him in to the main story. I also don't really know what's going on with the people we're focusing on at Biotech? It feels like that's a whole different world compared to the rest of the story and again I'm struggling to see how it links together with other plot points and what its purpose is.
I understand that writing in a webisode format is much easier in terms of the time commitment and allows you to tell stories that are maybe not quite big enough to run as a full hour/half hour show, but I also know it comes with challenges in terms of pacing (from my own experiences anyway). It feels like that may be a bit of an issue here, as by episode 4 I would have hoped to have a much stronger idea of where the story is going and who the major players are. It might have been a case of too much being introduced too early and perhaps a focus on just one major storyline with a slow introduction later for the others might have been a better choice.
In summary I just don't think Bionic, or at least this new iteration, is going to be a series for me. Overall the themes and storytelling in Bionic just aren't really my thing, but I'll do my best to continue to provide support and encourage your writing because, as I said, I'm sure there are plenty of others who will vibe with it