Post by Brady Brown on Feb 7, 2012 20:07:52 GMT -6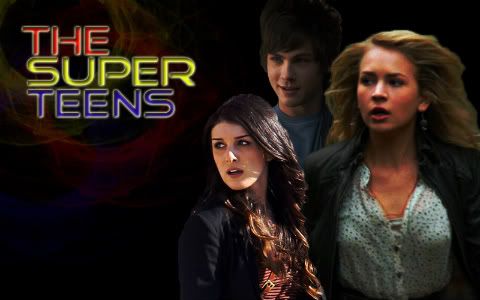 Premise:
What defines a hero? A hero just isn't someone that puts on a mask or a cape. A hero is someone who saves people, whether the outcome be good or bad. The city of Upsville knew nothing of heroes. Only villains.
Everyone in Upsville was normal. Normal until "Bright Day". An event in which everyone in Upsville collapsed at the same time. And they woke up to injury, death and change.
Especially Janice (Britt Robertson), Clark (Logan Lerman) and Sara (Shenae Grimes) Knox. Gaining super powers was the least of their worries. Stopping the Upsville killer was their biggest issue. Sworn to protect the city no matter the circumstances, with the help of their mother, Debbie (Lori Loughlin), their new found doctor, Dr. Uucsio (Jon Hamm), his wife, Mrs. Uucsio (Nicole Kidman) and her sister, Jane Doe (Ashley Judd), they must try and save their city from a monstrous killer. Who is being trailed by Detective Ashlock (Cassidy Freeman) and coroner, Dr. Rivers (William Hurt), with no leads. And after a visit to the Knox household, Det. Ashlock is convinced that they are hiding something. And she will stop at nothing until she uncovers the secret herself.
And while saving the city may sound tough. Saving the city and having an everyday sophomore life makes it ten times harder.
Characters:
Janice Knox
is the "tough girl" of the group. Jealous of her sister's looks, she constantly bickers with her from time to time. Like her siblings, she will often make smart remarks. Although wanting to make the plans, she sometimes must suck it up and lets others have a say.
Sara Knox
is somewhat a "fashionista". Although a constant memory of her past haunts her. Even though she doesn't like it, she often argues with her sister. Not wanting her powers in the first place, she comes to accept the fact that she and her siblings must save Upsville.
Clark Knox
is the "papa bear", despite only being a high school sophomore. Constantly breaking up his sister's fights takes a toll on him. And he is always there to back up his sisters. Over joyed when he first got his powers, he sometimes wishes he never got them in the first place.
Debbie Knox
can be described as a hotheaded, over protective matriarch. If anything even hints of threatening her family, she steps in with no questions asked. Having lost her husband 5 years ago, she struggles to provide for her family.
Dr. Geoffrey Uucsio
is the "brains" that assist the teens. Contacting them when trouble appears and always hacking into Government systems. His looks attract women, which makes his wife jealous.
Mrs. Elise Uucsio
is her husband's "partner" when it comes to helping. Her knowledge of botany and martial arts shows she isn't just a pretty face. Yet she hides a dark past.
Jane Doe
, Dr. Uucsio's desk clerk, and Mrs. Uucsio's sister. Knowing just as much about computers as her brother-in-law does, she often steps in for him. Always joyful and nice, unless she has to get ruff.
Detective Jade Ashlock
wants to find out the secret about the Knox family. And she will stop at nothing until she does. And when she's not trying to uncover their secret, she tries to solve the mysterious deaths appearing all around Upsville.
Dr. James Rivers
is the coroner at Upsville General Hospital. Helping Det. Ashlock track down the Upsville Killer. And has deep dark secret, which could save Upsville.
Recurring
Audrey Swankins
. News Channel 13's anchorwoman. Always first on the scene. Especially the scene of a murder. She will stop at nothing to get her story. And sometimes that gets her in trouble. Portrayed by Sienna Miller.
Lucy Lincoln
is the teen's best girl friend. An independent young woman who doesn't get pushed around. A girl with book smarts and very little street smarts. Portrayed by Carey Mulligan.
Fred Johansson
is the teen's best guy friend. An expert with computers, which exceed his age. Highly protective of his friends. Portrayed by Josh Hutcherson.
The Upsville Killer
is a troubled soul. Killing citizens from suffocation on the inside, leaving no trace whatsoever. A perfect killer. Voiced by Lana Parillia.[/center]
Chill is a total bad ass. Learning to control her powers quick, she is a master. Creating ice at the flick of a finger, says she can handle herself. So, is she friend or foe? Portrayed by Evan Rachel Wood
Episodes:
1x01-1x02
Super Start
-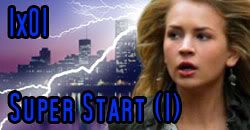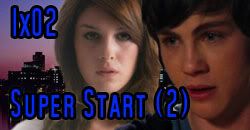 Janice, Clark and Sara Knox were just simple, normal high school sophomores, living in the simple city of Upsville. Everything was simple, until "Bright Day". An event in which everyone blacked out at the same time and everybody changed. Finding their change is larger than life, Janice, Clark and Sara must figure out what to do with their new found "gifts". And a metahuman with electrical powers, destroying downtown, doesn't help.
1x03
Super Scent
-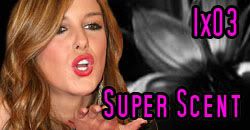 Sweetheart Week hits Upsville High School! A time Sara doesn't enjoy. Getting into the love spirit, roses are sent. And after Sara receives a one from a secret admirer, affected by "Bright Day", she switches to an over-sexual beast. Now, preying on every guy she can get her hands on, Janice and Clark must stop their sister before she makes the biggest mistake of her life. Murder.
1x04
Super Kill
-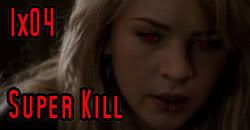 The mysterious Upsville killer resurfaces, killing more frantically now. Leaving no evidence behind, the UPD cannot develop a suspect. So the teens must search for clues to track down this diabolical killer!
1x05
Super Drunk
-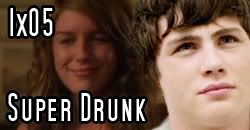 The Knox teens party! After someone spikes a bottle of tequila, given specifically to Janice, Clark, Sara and their friends Fred and Lucy, they wake up having no memory of the past 13 hours. Now, they must try and figure out what happened, while trying to not reveal their secret to their best friends and not letting their mom find out.
1x06
Super Mom
-
Debbie gets kidnapped! Thinking a night with friends would do her some good, Debbie was mistaken. Getting kidnapped was not her to-do list. And when she wakes up in a mysterious location, she must find a way to escape before she gets killed!
1x07
Super Reveal (Mid-Season Finale)
-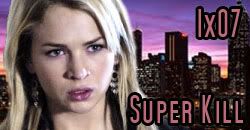 The Upsville killer is revealed! After numerous murders, the teens discover the identity of the killer. And when Detective Ashlock is the killer's next victim, the teens must save her and stop the killer before another murder occurs!
1x08
Super Past-
-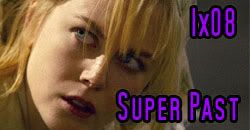 Mrs. Uucsio's past is revealed! After getting a mysterious call from someone in her past, Mrs. Uucsio goes on a search for her sister Jane. Who's been kidnapped by the caller!
1x09
Super Escape
-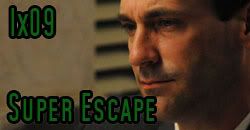 The Uucsio's are held hostage! When someone breaks in to Dr. Uucsio's office, the Uucsio's have no way of contacting the teens. And someone may not come out alive!
1x10
Super Ice
-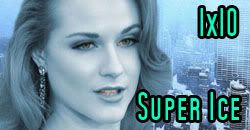 Upsville freezes over! When a woman, who calls herself Chill, arrives in Upsville, things turn cold. Is she friend or foe? Wanting her to be friend, the teens question themselves as another murder occurs. Cause of death: Stabbed by ice shards.
1x11
Super Time
-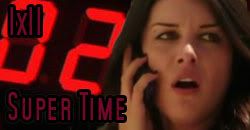 A bomb is planted somewhere in Upsville and the no one knows where. Now, the teens must search the city up and down to find the bomb before anyone dies!
1x12-1x13
Super Battle (Two Part Season Finale)
-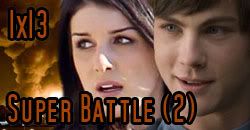 The Upsville killer resurfaces and plans an attack on the Upsville Capitol! And the teens are in for the biggest fight of their lives. Having to recruit anyone they can so they can face the supernatural killer! Also, the reason behind "Bright Day" is uncovered. And one main character will not come out alive!
Creator's Notes:
So, I've had this idea for a while now, but I didn't really do anything with it. Then I found this place! LOL. So I'm throwing this out there and working on a pilot. VERY. SLOWLY. xD I'm honestly shaking while typing this I'm so nervous. LOL.
Anyways, this is The Super Teens. Any feedback is much appreciated.
Thanks! ;D
02/27/12
I've changed the number of episodes from 12 to 13. I'm making the pilot a 2-parted episode, because of the pacing issue.