Post by Aimee Nicole on Nov 16, 2011 18:42:50 GMT -6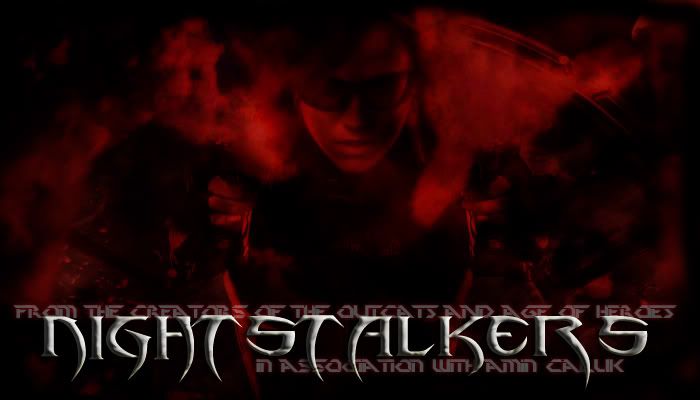 SEQUENCE ONE PREMISE | EVERY "HERO" HAS AN ORIGIN, AND EVERY TEAM HAS A STARTING POINT.
Manhattan, New York. It's never been known for it's safety and as such, it's home to some of the greatest heroes of our time: the Avengers, the Fantastic Five, the lesser known X-MEN and everyone's friendly neighborhood Spider-Girl. But in a darker, much less explored part of the city there resides a network of nightmares many people never have to worry about: Vampires. These vampires have long terrorized the streets of New York but the war against them is one fought mostly in secret -- a deep, dark secret in the city that never sleeps that the Nightstalkers have taken upon themselves to keep.
They aren't conventional heroes by any means. There is no spandex, no team battle cry or matching uniforms. They don't flaunt their names or allow themselves to be publicly known. But they are heroes regardless, fighting to keep a growing threat at bay.
This first sequence showcases what made Abigail Whistler into the vengeful and determined woman she is today, and how the Nightstalkers came to be. It follows their formation, giving focus to each member of the team and introduces them to a battle that has gotten far out of hand -- and they may not be able to keep it under control.
See the "Creator Notes" for more details.
ABIGAIL WHISTLER [VAN HELSING / KILLSHOT] |
Abigail was just your typical little girl until her family was brutally murdered by vampires. Since, she's transformed into a walking emotional tank, stoic and cold when in battle. Outside of a fight, Abigail tends to be easy-going and lighter, balancing herself out. She is the Nightstalkers' leader.
Portrayed by Sienna Miller
.
HANNIBAL KING |
The ex-vampire Hannibal King is the lightest of the team. He's fun, a little crazy, and insanely sarcastic. While annoying to some, he brings the fun to the Nightstalkers. With him around, there is never a dull moment. He is the second in command of the Nightstalkers.
Portrayed by Ryan Reynolds
.
TAYLOR SOMMERFIELD |
Sommerfield is perhaps the most remarkable of the team. She was blind from birth, but has managed to beat all odds against her to become of the greatest scientific minds of our time. Not only is she the team's medic, but she has also created several serums, cures, and other medical breakthroughs -- mostly involving vampires.
Portrayed by Natasha Lyonne
.
VALENTINA DRAKE [SHIV] |
Valentina is a Daywalker (half-human, half vampire) who only feeds from "bad people" -- murderers and rapists, to be specific. Shiv is fun-loving but tough and always tries to find the positives in the worst of situations. She often has to serve as "the glue" that holds the group's mentality together.
Portrayed by Sienna Guillory
.
DAKEN HOWLETT [X-23] |
X-23 was part of a top-secret, entirely confidential project of the United States government known as "Howlett". Little is known on the details of this project, or what the reason for his codename is and X-23 -- who calls himself Daken -- is almost as mysterious as the background surrounding him. And to make matters worse, he's got a short temper and a bad attitude.
Portrayed by Ian Somerhalder
.
LAURA HOWLETT [X-24] |
[/b] X-24, naming herself Laura, was also part of the government project known as "Howlett". Like her brother, she's also got a short fuse and an attitude that isn't all that great. She keeps to herself, and prefers to stay close to X-23. Separation is not an option.
Portrayed by Michelle Ryan
.
LINK:
supershaniax.weebly.com/uploads/1/1/2/6/11260557/ns_-_1x01_-_along_came_a_nightstalker_final.pdf
Abigail Whistler (Miller) has been hunting vampires since she was eighteen, having trained herself in almost everything she knows. But as the vampire threat continues to grow, she needs help. With assistance from her partner Taylor Sommerfield (Lyonne), she's created the start of what she hopes will grow into something much bigger -- The Nightstalkers.
LINK:
supershaniax.weebly.com/uploads/1/1/2/6/11260557/ns_-_1x02_-_like_father_like_daughter_new.pdf
Nearly eleven years ago, Abigail Whistler's (Miller) family was brutally murdered by vampires. Now -- fueled by revenge and the desire to form her own group of vampire hunters -- she tracks down her vampire-slaying father Abraham Whistler (Special guest star Kris Kristofferson), seeking help.
Whistler (Special guest star Kris Kristofferson) shows Abigail the ropes by taking her to a known vampire hot spot in Los Angeles. But when her stubborn ways get the best of her, she stumbles upon a vampire (Reynolds) who is unlike any she's encountered before -- and puts her life in jeopardy.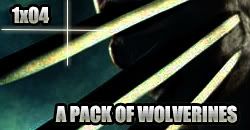 Back in New York, with a new member in tow, Abigail (Miller) stumbles upon two runaway twins -- a pair of mutants running away from their ghastly pasts. When she and Hannibal (Reynolds) help them out of a sticky situation and offer them a place with them, the twins reluctantly agree.
Episode Description Pending.
NOTES | FROM THE CREATORS


This webisode series is set in the VPN's MARVEL UNIVERSE. Will be the final addition to the universe.

It will delve into the vast supernatural mythology of the Marvel Universe, starting with vampires and possibly branching out much later in the series.

It will be comprised of mostly original material, but will also derive certain plot points from the comics to keep it fresh, but with familiarity for fans of the "Blade" comics.

The first two sequences will happen PRIOR TO the start of the Outcasts (timeline wise). As of the third sequence, it will be lined up with the Outcasts almost flawlessly.

With the above statement said, the first sequence takes place 4 years prior to the start of the Outcasts.

Each sequence will consist of 2-3 arcs at 6-8 episodes each, making each sequence roughly 18-ish episodes, give or take a few episode depending.

SERIES CREATORS |
Aimee Nicole & Maddie Funderbug
EXECUTIVE PRODUCER |
Amin Caluk
HEAD WRITERS |
Aimee Nicole & Maddie Funderburg
STAFF WRITER |
Amin Caluk & Miranda Kilgore