Post by MJ on Nov 10, 2011 7:43:42 GMT -6
"At the foot of a vicious mountain range sits the village Fae. This small village breeds a hearty sort of person, one who can survive the isolation, the hard work, the cold winters, and more recently, the strange occurrences..."
[/font]
Little Red is a series that takes the fairytales and fables from our childhood and turns them on their head to create a dark magical world. The series focuses on the characters of Audrey Wright, an adventurous young woman, and Renwick Hillander, her friend since childhood. What the pair doesn't know is that their village sits atop a gateway of old magic and the strange situations plaguing the village are more than coincidence.
The show will air like a miniseries but with multiple seasons. Each season will consist of 4-6 episodes and have an overlaying fairytale theme eg. 'Little Red Riding Hood' or 'Snow White' or 'The Princess and the Pea'.
MAIN CHARACTERS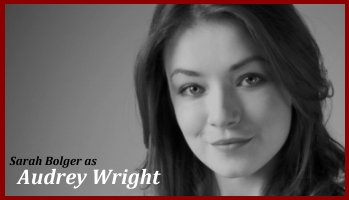 Audrey Wright portrayed by Sarah Bolger
Audrey is the bright and vivacious daughter of the town craftsman and inventor. She is a young woman with a healthy does of curiosity and an adventurous spirit that some say is too big for their small village to satisfy. Audrey has a nose for trouble but has been blessed with luck and good friends that have so far been able to help her avoid any serious misadventure. She is well known around the village and easily recognized by the red cloak that she wears.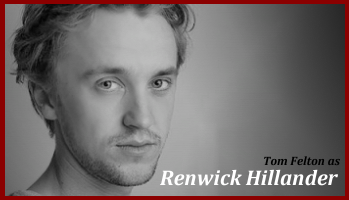 Renwick Hillander portrayed by Tom Felton
Renwick is the youngest son of the village butcher and a close friend of Audrey's since childhood. He is a hunter by trade and can often be found out in the forest with his brother. He's a modest and hard working young man, yet despite his wish for a simple life he is intrigued by Audrey's adventurous nature and is often a companion on her various expeditions.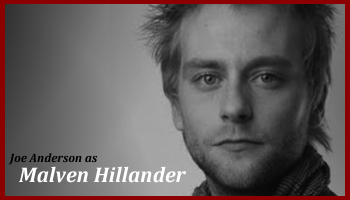 Malven Hillander portrayed by Joe Anderson
Malven is Renwick's older brother and also one of the village hunters. His father and the older villagers place many responsibilities on Malven's shoulders but he is always up to the challenge and in turn has become well respected around the village. He generally keeps a rather stoic outwards demeanor but around those he's close to more of his affable nature shows through. He knows the surrounding woods like the back of his hand and always keeps an eye out for his younger brother.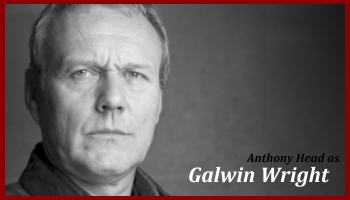 Galwin Wright portrayed by Anthony Head
Galwin Wright is the slightly eccentric father of Audrey. He is a craftsman who has a taste for inventing, though he is yet to produce anything of value or use. He cares deeply for his daughter, even more so after the death of his wife, and though he doesn't like her wandering in the woods he does not wish to deny her anything that makes her happy.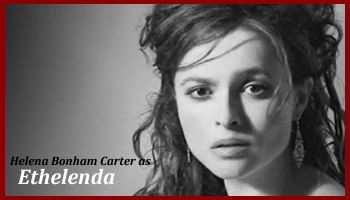 Ethelenda portrayed by Helena Bonham Carter
Shortly before the strange occurrences began an odd woman, who claimed to be an ex-traveling merchant, set up shop on the village outskirts. Ethelenda, more commonly known as Ethel, is pleasant enough, but if rumors hold true there's more to this mysterious woman than meets the eye.
SUPPORTING CHARACTERS
Grayson Blythe portrayed by Hans Matheson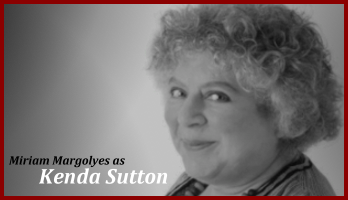 Kenda Sutton portrayed by Miriam Margolyes
Hunter Mills
portrayed by Daniel Radcliffe
Cuthbert Winbow
portrayed by Jim Broadbent
Albern Goldwin
portrayed by Ralph Fiennes
Rowena Pickering
portrayed by Joely Richardson
SEASON 1
Little Red Riding Hood
[/center]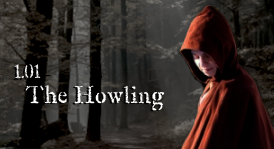 1.01: The Howling
emosaurusproductions.weebly.com/uploads/1/2/6/0/12602985/little_red_1.01.pdf
When Audrey (Bolger) and Renwick (Felton) meet traveling merchant Ethelenda (Carter) they thought it proved for an interesting day. Little do they know that Ethel brings more than just strange wares to the little village of Fae. Meanwhile Malven (Anderson) returns with news of an escaped criminal heading towards the village.
1.02: Waning & Waxing
Audrey (Bolger) and Renwick's (Felton) discovery of many dead animals in the forest surrounding Fae does little to deter the villagers from enjoying their annual autumn festival. What is supposed to be a joyful celebration takes a darker turn when some of the village children are attacked. Meanwhile, Ethelenda (Carter) begins her search for a place of old magic.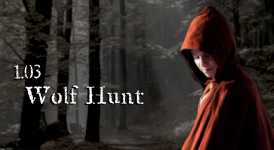 1.03: Wolf Hunt
The village is placed on a curfew while some of the men, lead by Malven (Anderson), take to the forest in search of the 'monster' the children saw. Intrigued, Audrey (Bolger) ignores her father's (Head) warnings and seeks out Ethelenda's (Carter) knowledge.
1.04: Tooth and Claw
With no sign of wolves, regular sized or otherwise, the village becomes complacent. Taking advantage of this, Audrey (Bolger) and Renwick (Felton) head into the forest to collect various objects for some of the villagers. Unbeknownst to the pair they almost stumble upon Ethelenda (Carter) on her search and soon find the wolves are much closer than anyone suspects.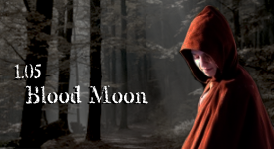 1.05: Blood Moon
Alone in the forest and facing down wolfmen of old tales, Audrey (Bolger) and Renwick (Felton) must find a way to protect their friends, family and the village itself without losing their own lives in the process.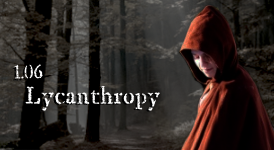 1.06: Lycanthropy
It's a fight for survival when the wolves descend upon Fae. With the villagers suitably distracted, Ethel (Carter) takes the opportunity to continue her search unhindered, and finally finds what she's been looking for.
SEASON 2
The Little Mermaid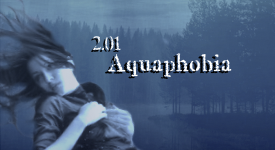 2.01: Aquaphobia
Audrey (Bolger) is curious about the rumours of people disappearing by the lake and convinces Renwick (Felton) to investigate with her under the guise of visiting another village. Meanwhile, Ethelenda (Carter) has awakened a lot more than she expected in her search for a place of old magic.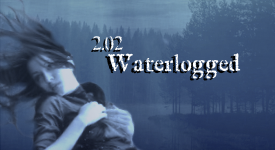 2.02: Watterlogged
Malven (Anderson) accompanies Audrey (Bolger) and Renwick (Felton) to the small town of Ness that sits by the lake. When there they are regaled with warnings to stay away from the water, lest the water witch steal their souls. Back in Fae, Ethelenda (Carter) deals with her own problems by approaching Audrey's father, Galwin (Head).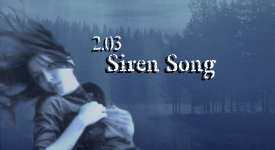 2.03: Siren Song
Whilst Malven (Anderson) and Renwick complete the jobs required of their trip to Ness, Audrey (Bolger) visits the lake and finds the tales of the water witch may be more than just tales.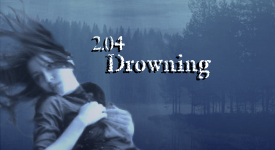 2.04: Drowning
Drawn to the lake by a mysterious figure, Renwick (Felton) walks right into the hands of the water witch. Audrey (Bolger) and Malven (Anderson) a left to race against time to save Renwick from a watery grave.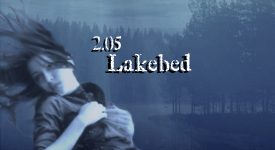 2.05: Lakebed
At the bottom of the lake, Audrey (Bolger) finds the source of the water witch's power, information Ethelenda (Carter) desires enough to kill for.
CREATOR'S NOTES
- Little Red is a series that will consist of four to six half hour episodes each season.
-Because each season is so short I've added some notes I've put together on what the second season will consist of to show where I intend to take the series.