Post by Brady Brown on Nov 8, 2014 22:08:34 GMT -6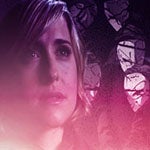 "Explanation" Review
Audition is
back
baby!
*cries* So excited! LOL.
Out of them, I think Alisha has the biggest to deal with and that's evident in this episode. She's in a relationship with David, and Robbie making this move on her makes things very awkward. It wasn't so clear to me in the previous episode that David and Alisha could persevere through this road bump as she did stand him up and I think it was more to do with the fact that we had been lacking a lot of really sweet moments between these two that made it hard to see them working out. However, Alisha and David continue to shine in their chemistry with one another, and their adorable make-up session at the end of the episode just makes me root for these two even harder. I want them to be able to come out of this strong, and I think there's a pretty beautiful relationship here that's sustained a platform for them to bounce back on after all this drama inevitable eats at them. The only question mark over these two is: Will Alisha lying about the kiss hurt David more than telling him exactly what happened?
Planning this sequence out, I looked back and noticed that David and Alisha have really only had tender, sweet moments up until this point. Don't get me wrong, I love writing those cute Dalisha scenes, but I love writing conflict between them as well. This is very much a Dalisha relationship-oriented arc, and I'm very excited to see your thoughts on how it'll all play out. Alisha, herself, is in a very complicated situation, not just because kissed Robbie, but because of something more that will be revealed later so I'm just going to shut up about it

Speaking of the lie, I think it is a troupe used in most scenarios of TV and drama but its a troupe because it works. It makes things intense and interesting, and it's realistic to me because if you really think about it... Alisha hasn't done anything wrong, yet her telling him what happened is going to create friction and drama within their relationship no matter what and so you can either toss it aside and just move on, ignoring it as it doesn't matter - with the obvious risk that it could resurface and not on her terms - or you can bring it up and create a temporary moment of conflict. I think its inevitable this is going to come back and bite her in the ass, but the thing I love about this show is that it is always unpredictable to me, and I think you - Brady - are able to take a really fresh take on things. So yes, this will come back to bite her, but no, I have absolute no idea in what direction the show will go to make that happen. Will Robbie tell David and create conflict? Will Alisha tell David in the following episode to cut this short? Is Robbie going to bribe Alisha? There's a lot of angles to take and I'm excited to see where it goes as it doesn't help Alisha out in any way that she's lied about the situation that went down.
I'm trying very hard to create a new and unique take on this situation, lol. I don't know how well I'm going about that, but I guess we shall see! haha. The kiss is definitely going to play a huge role in this arc, but in what context, I shall not say

All I'll tell you is that Alisha is going to have a
lot
to deal with.
When I read any show on theVPN, I like to keep notes as I'm going so I can write an actual review that talks about the majority of stuff that goes down in the episode, and for this I wrote:
"Judy needs to take 1807181 steps the f*ck away from Michael."
LMAO. The Michael and Paula moments of this episode just made me realise what I've been missing in my life lately. Seriously. These two are my favourites, and I love what seems to be in store for these two this sequence (even if it will probably kill me). The introduction of Judy is something I'm really looking forward to because it not only brings with it some interesting turns in the story -
she has news about their mother, but also seems to be interested in Michael -
but we're also going to learn more about Paula through this and that's exciting to me. I'm nervous about a possible Judy/Michael relationship, but then we're reminded about Paula's relationship with Jace in his surfacing in this episode (I make him sound like some evil demon emerging out of the shadows when he's not really like that but PAULA AND MICHAEL OTP). I do think that Michael and Paula makes sense but I'm in it for the long haul and I don't want it to be rushed, or to develop in a way that is fan service-y (looking at you Arrow writers) so I love these moments and I adore their friendship and I think it's
hilarious
how many times Michael said "no" in regards to them being together. I
kill
for those moments. However, Judy going in for that kiss then...
(my reaction)
*cries* there was a reply here but it went into the great unknown, so I'll just try and put little tidbits of it: I really like writing Judy/Michael and Judy/Paula lmao. I hope you like what's to come for all of the characters and relationship, especially Maula. Hopefully I don't screw them up one day, HAHA. Also, funny you should say
"even if it will probably kill me"
This episode's ending included a creative choice that I have to applaud. I think when it comes to Rose, I often forget her involvement within the show as a regular character, and I remember the last episode being quite a pivotal potential solidification of her role and importance within the show as she is getting this darker storyline that is going to make me seriously remember her and I'm really excited about the direction of it. The only reason I forget about her sometimes is because she was introduced later, and we haven't had much time with her in comparison to the others, but the reason I say this is a creative choice to end the episode in this way is because we know the circumstances she is under - a boss that wants her to put out basically - and from this moment we don't know if she's been abused, if she's had to do something she doesn't, and if its been done, or if she's upset at the situation and its finally getting to her, and eating at her. I honestly don't know and I really need it to be next week already so I can find out.
I'm really excited for Rose this arc. She has a lot of emotional moments, and you're right - she's been pretty much in the background since her introduction, but I'm hoping this storyline will cement her as one to remember!

She has pretty pivotal scene in the next episode, where she talks about what happened at the end of arc 1. Can't wait to hear your thoughts!
Also!
Quote of the episode: "Well, that was five-cups-of-coffee Paula. Right now you're getting sleep-deprivation Paula, who isn't nearly as awesome and epic." Have I mentioned I adore this woman?!
OH MY GOD. Can this be a regular thing? You know... if there are even any quotable lines in the future episodes, LMAO.
10/10 episode as it, like caffeinated Paula, is awesome and epic.
THANK YOU, JACK! It feels good to have Audition back, and it's even better knowing you're reading it!

Can't wait to see what you think of the rest of the episodes!
PS/ Sorry this reply was crap. Half of it got deleted (idk how technology really does not like me) and I'm a lil rusty when it comes to this sort of thing. Plus this format BBCode nonesense hates me as well and I JUST DON'T KNOW I'M SORRY *cries*
PSS/ I just realized how shitty and short this looks. This forum hates me, I s2g.