Post by Alex Matthews on May 18, 2017 12:09:47 GMT -6
A New Webisode Series
from the creator of "Metropolis: Special Crimes Unit"Based on characters from DC Comics
Starring
Malese Jow
as "
Rachel Roth
"
Connor Paolo
as "
Garfield Logan
"
Evanna Lynch
as "
Greta Hayes
"
David Henrie
as "
Zachary Zatara
"
with
James Patrick Stuart
as "
Sebastian Blood
"
and
Paget Brewster
as "
Dr. Angela Roth
"
It's been almost two years since Rachel Roth discovered that the metahuman abilities she has actually come from magick, and began studying sorcery. But when Rachel begins to experience nightmares of apocalyptic events, she strives to find answers from both her reticent mother Angela and her mysterious mentor Madame Xanadu, while trying to have a normal life with her friends. Angela realizes that the time may soon be coming that she might loose Rachel forever, and turns to the man who is responsible for embroiling her in this nightmare.
5 years ago, Rachel was just your everyday average high school student, occasionally skipping class, hanging out with her friends, and doing the typical 'rebellious youth' thing. Until she realized that she could 'feel' the emotions of others around her - if they got angry or sad or joyously happy, she got angry, sad, etc. Looking for help, she turned to the only person who has ever stood by her or understood her throughout her role life - her mother, Angela Roth. In the years since then, thanks to her mother's involvement with the Isis Foundation, Rachel, now a senior at Met U, has accepted her abilities, including a newly manifested telekinetic ability, that surfaced during her attack by Dr. Henry King, and gotten back to having as normal a life as possible. Then the nightmares started.
Garfield Logan is used to the spotlight, but he's also glad to be out of it. The son of a 90's television star, he grew up around glitz and glamour, and for a short time in his youth, fell into it's seductive claws when he himself briefly tried his hand at acting. Thankfully, that career lasted about one season, and he turned his attention back to school, and his first real love - animals. After many evenings and weekends volunteering and working at various animal shelters and local veterinary clinics, he knew what he wanted out of life. Now, with every intention to enjoy college life, he's in his final year of Met U, and dating the girl of his dreams, even if she's a little distant from him at the moment. But his life is going to get a whole lot stranger...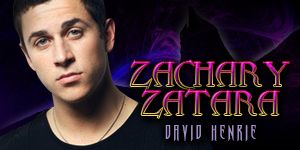 Cousin to the famous 'Mistress of Magic', Zack is still dealing with the death of his father, Giuseppe 'Joey' Zatara, from two years ago, and has been acting out by falling in with the wrong crowds, and getting mixed up with street gambling. After his nascent magical abilities manifested, he embraced them and decides to use them to add a little more fun into his life, which only results in more trouble. A student of Madame Xanadu's, his new friendship with Rachel grounds him a little bit more, forcing him to grow up, but his relationship with Rachel's friends is a little more difficult.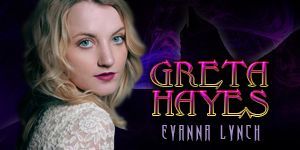 Greta Hayes is your pretty normal average college girl, everything Rachel wanted to be, but they're also very different - she's the light to Rachel's dark, in fashion, personality, everything. Yet somehow, they are also good friends. Whereas Rachel is reserved, Greta is a 'say-it-like-it-is' kind of girl, with practically no filter from brain to mouth, but never nasty or malicious. She also understands just how hard it can be deal with a certain amount of darkness in your soul. Greta handles being drawn into the world of magick and prophetic dreams with remarkable aplomb, taking it in stride but not entirely trusting it. That doesn't stop her from taking an immediate fancy to Zachary Zatara when he shows up on the scene. As her relationship with paranormal grows, Greta discovers that she's drawn to it for a reason.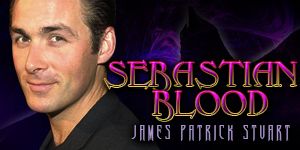 The charismatic and handsome leader of the Church of Blood, it is Sebastian's job to both sway new members to their flock, as well a secure the safety of the 'Raven' - the child of Trigon that will bring about their god's ascendancy. Although faithful and willing to the end, he also harbours feelings for Angela Roth, being the one who seduced her into the Church's grasp back in their younger days. He has watched over both Angela and Rachel since her escape from the Church, willing to let them live the semblance of a normal life, but always ready to protect them from the many enemies that would stop at nothing to defeat Trigon's rising.
Rachel's loving, protective and dedicated mother, Angela knows the truth about her daughter's origins, but has done her best to keep it from Rachel. But she knows the time is coming that the truth will out, and she must prepare for the worst. Running the Isis Foundation, and helping young metahumans learn to deal with their abilities has allowed her to help Rachel in the same way, even if her abilities come from a far different source. Now, Angela must be ready and willing to deal with someone she wishes she would never have to see again in order to keep her daughter safe.
Sequence One

Arc One

1x01:
Nightmares
(Click on title for episode)
Rachel Roth (
series star Malese Jow
) is plagued by hellish nightmares, and is pushing away those closest to her, mother Angela (
Paget Brewster
) and boyfriend Garfield (
Connor Paolo
) as she tries to deal with them. Instead, she turns to best friend Greta (
Evanna Lynch
), a girl with her own understanding of how dark the world can be, for solace and understanding. Meanwhile, Sebastian Blood (
James Patrick Stuart
), the leader of the mysterious Church of Blood, works to keep Rachel safe from the dangers that threaten her.
1x02:
Encounters
(Click on title for episode)
A mugging while on the way to a frat party leads Rachel, Greta and Garfield Logan to meeting the handsome Zachary Zatara (
David Henrie
), another magic-user. The Church of the Midnight Dawn takes it's first steps towards destroying Trigon's instruments on this plane of existence.
1x03:
Oblivion
1x04:
Projections
1x05:
Abracadabra
1x06:
Secrets
Arc Two
1x07:
Harm
1x08:
Blood
1x09:
Substance
1x10:
Emanations
1x11:
Counterstrike
1x12:
Zenith


This has been a project I've been working on for quite a while, since the late half of Season 1 of "
M:SCU
", after I finished the episode "Resurrection". Telling Rachel's story has been something I wanted to do since "
Trinity
" sadly came to an end. The webisode format appealed because it meant I wasn't splitting my focus between two full-length episode projects, and when I've hit a roadblock or a stumbling point in any "
M:SCU
" episode, I've turned to whichever "Raven" webisode I had to work on next.
So far, the first three are complete, and the fourth is outlined as I start work on the fifth. There is an overall minimum 3-sequence plan in motion but I'm open to continuing the stories of all of these character in other ways after those sequences are complete. If picked up by the network, they would air after each season of "
M:SCU
", with the first sequence airing once Season Two is complete, which I hope will be by the end of the year.
Massive thanks to
Darrin McCann
for the amazing graphics!