Post by MJ on Aug 12, 2010 7:49:23 GMT -6

Synopsis
For as long as he could remember David only had one dream in life, a dream shared by many other teenagers like him, and that was to fit in. It seemed that no matter what David did he would always end up being labelled a looser or a freak. The few friends he managed to make in his life didn't last very long. Hell, even his family thought he was weird.
Then one day his father was offered a new job that required the family to up and move far from their old home and David couldn't have been happier. In the new town of Branshire with new people he could start over, but just because he had a new home didn't mean he'd left his problems behind. In fact, all seven of his problems followed him, bickering and carrying on the whole way.
Lyle, Soren, Ruth, Gregory, Gwen, Elle and Peter, seven people apparently only David could see and the cause of all his life's complications. They may have been running his life for years now but David decides that it's now or never if he wants to get that life back, only the Sins aren't going to give it up that easily.
From the creator of Edge of Vision comes the quirky new series Welcome to the Snake Pit. Welcome to the Snake Pit follows the story of David Chase, a teenager burdened with not only the regular troubles of life but also the advice of seven quite crazy personalities. Nicknamed 'The Sins', these seven people make David's life hell as he tries to make his family believe he's not insane, convince his fellow classmates he's not a freak and keep the few friends he actually manages to make. And you thought being a normal teenager was hard.
Main Cast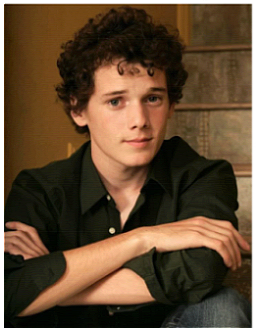 Anton Yelchin
as
David Chase
David wants nothing more than to be accepted in life but conversations with imaginary people and mood swings brought on by The Sins advice leave him rather low on the social ladder. His somewhat geeky appearance doesn't help that much either. Even with the continuing trouble caused by The Sins he's trying to look on the bright side. He's living in a place where people no longer give him strange glances as he walks down the street and he's made two new friends who don't seem bothered by his weird behaviour. Now he's just hoping his good luck holds out.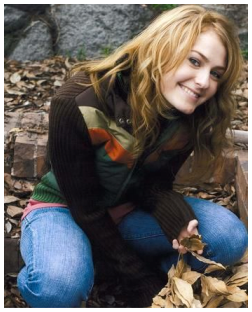 Scout Taylor-Compton
as
Emily West
Emily is an energetic and quirky girl who is more than happy to accept David as a new friend after he moves to Branshire. She can be a little overbearing at times but has a heart of gold. She was given the name 'Queen of the Freaks' by her fellow students at Branshire High School (because of her tendency to take new and not so popular students under her wing) but hasn't let it get to her. If anything, it made her even more determined to forge her own way through high school life, often dragging her oddball friends along with her.
Tristan Wilds
as
Lewis Jenkins
Lewis is what the 'in' crowd like to call a geek and, on occasion, loser. His love of science and maths and his amazing talent with computers proves that he's a smart kid but put him in a social situation and he doesn't know what to do. Early in his school years he became friends with Emily, who easily saw the person behind the social awkwardness, and has been close friends with her ever since. When David moves into the house next door he recognises the signs of someone who doesn't quite 'fit in' and makes himself another close friend, even if he is a bit weirder than Lewis originally thought.
Supporting/Recurring Cast
Jason Dohring
as
Lyle (Lust)
Lyle appears to be the leader of The Sins and is by far the most cunning. He has a tendency to butt heads with Ruth regularly but the other sins are more than happy to follow his lead. He demands the most attention and his personality is heavily influenced by the vice of lust.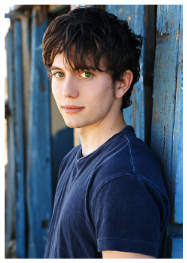 Jackson Rathbone
as
Soren (Sloth)
Soren, unlike the other Sins, doesn't deliberately try to influence David's life. This would have been fine except that Soren's mere presence can drag David into an unproductive mood. Soren is happy to stay out of the way of the other sins and doesn't have much to say when they are around. Soren's personality is influenced by the vice of Sloth.
Gina Mantegna
as
Ruth (Wrath)
Ruth is another of the dominant Sins with a hot head and a tendency for aggressive behaviour. Despite this she does appear to genuinely want to help David stand up for himself against bullies, problem is she never hangs around long enough to see her 'help' through. Ruth's personality is influenced by the vice of wrath.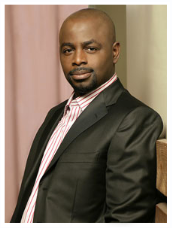 Alimi Ballard
as
Gregory (Gluttony)
Gregory is one of the more laid-back Sins but this doesn't make him any easier for David to deal with. He enjoys a lavish lifestyle and likes to convince David to indulge whenever he can. Gregory is also has a taste for fine food and loves to critique almost every meal David eats, even if it's simply a sandwich. Gregory's personality is influenced by the vice of Gluttony.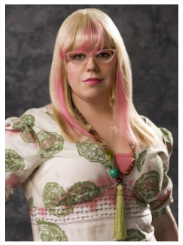 Kirsten Vangsness
as
Gwen (Greed)
Gwen is happiest when she gets the things that she wants, the problem is that she wants everything. She is similar in nature to Gregory except much louder and a lot more eccentric. She encourages David to strive to achieve wealth and power but is never quite satisfied. She will often buddy up with Gregory because of their similar nature. Gwen's personality is influenced by the vice of Greed.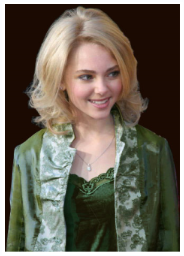 AnnaSophia Robb
as
Elle (Envy)
Elle is another of the slyer Sins and encourages jealously and envy in David. She enjoys reminding him that he is the one who usually deserves what others get and enjoys chattering away in his ear at inconvenient times. Elle's personality is influenced by the vice of Envy.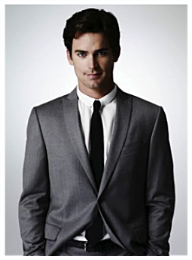 Matthew Bomer
as
Peter (Pride)
Peter is, quite simply, a pompous ass. He is a little self obsessed and loves to give advice to David on anything and everything. He likes to attribute David's triumphs to himself and is constantly bugging David to tell other people about these achievements. Peter's personality is influenced by the vice of Pride.
Scott Adsit
as
Cameron Chase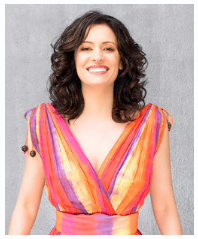 Paget Brewster
as
Lori Chase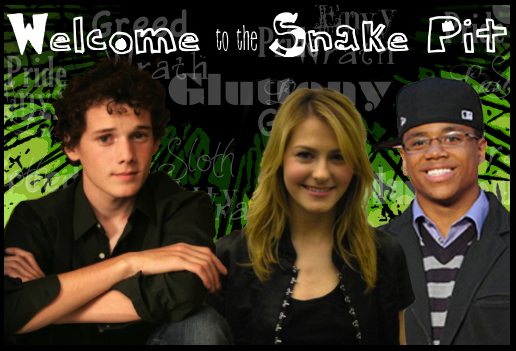 Episode Guide
1x01 - Branshire
A new town and a new start, it's all David (Anton Yelchin) could have hoped for but nothing in his life is ever that easy. Moving house is stressful enough, moving with seven disembodied personalities tagging along is proving to be pure hell. One good thing to come out of moving day is meeting his neighbour, Lewis (Tristan Wilds), and Lewis' best friend Emily (Scout Taylor-Compton). Things are looking up for David but whether they'll stay that way is a different matter all together.
1x02 - Open Season
It was the day he was dreading but after a week of living in Branshire David (Anton Yelchin) has to face his first day at Branshire High School. Though Lewis (Tristan Wilds) and Emily (Scout Taylor-Compton) assure him everything will be fine David soon finds himself facing the schools biggest bully thanks to Ruth's (Gina Mantegna) interference. So much for an uneventful first day...
1x03 - Pretty Boy
When Nathan Baker, the so called 'hottest' and most popular guy in school, returns from his overseas holiday back to Branshire High, Elle (AnnaSophia Robb) decides it's time for David (Anton Yelchin) to let his inner green-eyed monster loose. Elle goes to extremes to get David to climb the social ladder and achieve the popularity she wants him to have.
1x04 - Extracurricular
Branshire High prides itself on the large number of clubs and extracurricular activities it offers and to ensure maximum participation the school rules call for each student to be involved in at least one of these activities. David (Anton Yelchin) finds himself spoiled for choice when club recruitment week rolls around but will he be able to find an activity that appeases all The Sins?
1x05 - Social Studies1x06 - Getting to Know You
When Lewis's (Tristan Wilds) parents decide to host a dinner at their house for David (Anton Yelchin) and Emily's (Scout Taylor-Compton) families it seems like a wonderful idea. David knows better than to believe things will all run smoothly and tries desperately to stay on top of The Sin's antics lest the parents of his only two friends ban their children from ever seeing him again.
1x07 - Procrastination
With David (Anton Yelchin) stressing about a number of important assessment pieces due at school Soren (Jackson Rathbone) decides David needs to learn how to relax. Feeling less and less motivated each day, will David be able to convince Soren that the time for relaxing is
after
important tests and not before?
1x08 - ?????1x09 - Hylophobia
A P.E class excursion to Branshire Nation Park is the kind of easy day that everyone looks forward too but when David (Anton Yelchin) finds out that there is a scavenger hunt as part of the activities Peter (Matthew Bomer) is willing to try everything to make sure David's team wins. A couple of bad shortcuts leaves David, Lewis (Tristan Wilds), Emily (Scout Taylor-Compton) and some other less favourable classmates very much behind the other teams, and not to mention completely lost.
1x10 - Winter Dance1x11 - ?????1x12 - Doctors and Inkblots
David's (Anton Yelchin) unusual behaviour hasn't gone unnoticed at school and when Branshire High's counselor calls his parents with her concerns they decide a therapist is the way to go. David now has to prove not only to his therapist but also himself that he is not insane.