Post by Jack Malone on Jan 3, 2016 17:19:54 GMT -6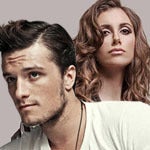 REVIEW:
3.19 "Fate"
This was an extremely bittersweet episode that saw the sendoff for Perry White, a character that's been with us since the beginning of Watchtower. Going into this episode, I had absolutely no idea what to expect from it and having absolutely no idea how Perry would end his role on the series (for now, at least). This was definitely one of if not the most emotional episode of the season so far, especially towards the end where a majority of the character were just hit with a wave of depressing outcomes. All that being said, I thought this was an very well-crafted episode that gave a painfully beautiful send off for the new Editor and Chief of the Daily Planet.
Aw, man. I'm so proud and happy with this episode. Just to hear you give it praise - someone I respect, admire and look up to as a writer, but also someone I consider one of my best friends - it means a lot, so thank you so much.
Perry has always been somewhat of a dark horse on this show for me. He's never been my favorite, but he's never been my least favorite; I've always enjoyed his storylines and development throughout the seasons. This season, along with most of the characters, we saw Perry reach his ultimate low. Hell, we saw him each a different kind of low in this episode in attempting to make this literally life-altering decision when it comes to his relationship to Chloe. That's were the bittersweetness comes in. His goodbye to Chloe was pretty hard to read, because it's so obvious this is not how he truly feels but he has to say these words for her sake. It's really hard being left with Chloe thinking Perry wants nothing to do with her, and I commend you for being able to tug on those heartstrings especially when it comes to a character I have never outright loved.

Perry and Chloe's relationship was also put to its limit in this episode. These two have an incredible history on the show, and it was nice to see that they were at least able to spend one last moment with one another (with Adele playing in the background, hey). The line "I'm not your father" was just... a bit shattering, to say the least. Because it's so obvious that he's been such a prominent male role model for a Chloe - a father figure to her. Their relationship has been a real driving point of this series thus far, so I'm interested to see how everything is going to operate without Perry in the mix.
I'm so happy to read these thoughts from you, man. I'm not even sure how to respond, because in terms of what I planned, and what I wanted to happen for him, you've just hit the nail on the head.
I think it was important to end it the way I did for Chloe and Perry. I think it could have been really easy to step back from it and give them a happier ending, but I think bittersweet is, more times than not, the best way to end something, whether it's a show, or a character's journey, depending on what story you're trying to tell. I don't want to completely duplicate the comics, but I also like to use it as a way to play around with certain things, and so the idea that Perry ends up as Editor in Chief of the Daily Planet, the idea that Chloe isn't involved in all of that, it offers a nice starting point and I just hoped that
how
Perry would end up there, and
how
Chloe and Perry aren't in each other's lives anymore, was a good story. At least a better story that receiving an offer, and just driving away, haha!
We also saw Dr. Fate in this episode, who had some real standout dialogue. I thought they were the proper mix of methodical and mysterious, so I commend you on the crafting of their character and involvement in this episode. The ending with the removing of the helmet has me all kinds of intrigued to see what comes of this, though if I recall correctly that aspect won't be answered for a while; however, the fact that it gave Perry the satisfaction and hope that Chloe will be okay without his presence in her life was a nice addition. My speculation is that Chloe herself becomes Dr. Fate by the series end. I think that would be a really fun and unique twist on both characters, but like I said I'm happy with just waiting to see how this plays out since it allowed Perry a sense of relief with his decision.
Thank you! The Fate helmet has played such an underlying role in every season so far. It was around the second season where I decided that it should have significance, and it should be something that has pay-off in the end. I am all here for speculation, I love it, and you are right in that it will be something that will be answered eventually. I remember getting to the point in Perry's flashback storyline for the episode, where I was like... if this was me, how would I be convinced to take that leap of faith, and how would I be convinced that I haven't made the wrong decision? Fate can't be a villain, but they are a source of conflict in this episode in a way, and knowing what I do know about Doctor Fate, and who we'll eventually learn is under the mask by series end, I realised that taking the mask off, and showing Perry
would
offer him that relief, and allow him to make that choice. So while there won't be some massive "who is the under the mask," storyline, we will eventually learn who it is. That sounds contradictory to everything I just said, but I mean... it's not a Hush storyline of trying to figure out who is under the mask, haha! There will be no red herrings and shiz, haha
Lois Lane made a reappearance as well! I've really enjoyed her small involvement this season, and I hope we see more of her. Her witty dialogue was another huge standout this episode, and her relationship with Chloe just instantly feels so nostalgic and loved. I really liked the scene where Lois storms into Perry's office to tell him off on his mistreatment of Chloe, and Perry just starts to unravel to her. Really great stuff.
The idea was to show Lois become that person for Perry, and also hint at their partnership from the comics and from the mythology. But also, on the other side of that which didn't make the cut, I was going to have a scene with Kahn and Chloe that sort of mirrored it but it felt too forced, and instead having Perry sort of say, look after her, or her saying she will or whatever,
that
felt more right. But yeah, I love writing Lois. I think I get terrified with Smallville characters sometimes cause I'm like... god, I don't know if I got their voice right, haha, but then I'm confident, it's like
guest appearance, guest appearance, bring 'em all back, guest appearance!
And then - AND THEN - we discover who Hush is. It was a nice way to conclude the episode by revealing it to be Oliver. I'm just guessing that the time travel aspect is brought in again, but I have no idea. I don't think this is a ploy, and I also don't think that Hush is truly Kyle. I think the latter would be a bit too predictable. With that being said, I'm going to have to wait until the next episode to see how I truly feel about it, to be honest. I love big reveals like this, but I can never actually settle down on my thoughts until I hear their reasoning behind their motives of world domination. But regardless, it was a very shocking reveal, and I'm extremely excited to find out what happens next.
I'm so excited for you to keep reading. I think there's some aspects of this season that have gone under the radar a little bit. It helps that it's taken like two and a bit years to release all the episodes, haha, but there's certain plot threads that haven't been connected yet that the next episode will join up. Oliver and Kyle are good guesses for the man under the mask. I think episode 20 definitely fills in a lot of the back story and joins the dots. I hope you're happy with it

And yeah, I wanted this episode to sort of have an emotional punch to the gut for Chloe, and then have her sort of return back to the Clocktower, and just get the
shiiit
beaten out of her. I always pictured that reveal happening there, like that, and having it be her who rips at the real bandages, and unmasks Oliver. I mean, in writing 314 where the bandages come off and we see blonde hair... I was like, oh no, they're going to guess it. But that's been the balancing act with the whole mystery component of the season. How much do you write because it's purely important to the story, and how much do you write to throw people off? I think in some areas I've been successful, in others I haven't. First time doing a big mystery, so much like anything VPN-related, trying to learn through experience.

Some other notes:
- The Ethan/Clayface subplot has me a little confused. I think I understand that he is Clayface, but... I'm not entirely sure. I'm assuming this time travel aspect is being incorporated into it. I just think this story gets a little swept under the rug with a lot of the other things happen, but that's in no way saying I don't think it's being done well or that I'm not enjoying it.
Basically, Hush had been taking certain big bads out of their timeline. For example, Poison Ivy was plucked from her future in 310, and he killed her at the end of the episode. The
present day
Poison Ivy appeared at the end, and so Clayface is more of a drawn out, more developed aspect of it all. Ethan is very much the starting point, but the Clayface that has appeared has, well, the whole Clayface thing going on, but also isn't a good man with a badge, fighting the good fight. There's some interesting twists with him, some clarity coming up, but this episode was all about solidifying everyone's - you guessed it -
fate
: Hush, Clayface, and Perry White.
And don't worry, I get what you mean. There are a lot of characters this season, and a lot of different storylines all developing at the same rate. I certainly didn't intend for comparisons between this, that, or the other, but it's hard not to when you probably want all the time spent on Clayface to be showing us the main big bad, Hush. Clayface is something I've had a lot of fun with, and I hope the finale offers a lot of fun and more enjoyment for him than the build up to everything, but again, I totally get what you're saying

- Harley not actually being dead because she was saved from the fall off the roof... I'm a bit mixed about it. I love that Harley's back, but I'm not entirely in love with the reasoning behind it, but that's honestly just a personal preference and didn't take anything away from her and the Joker's involvement in the episode, which was crazy and depressing.
No, I almost backed out of the decision to do it, too. I think, what I wanted to do with Harley, and what I think bringing her back did for Helena, just felt it offered more than leaving her dead. The main reason I didn't want to do it is because I feel like it was such a big moment for Helena, and it can kind of take away from that and lessen it's impact. I'm just as mixed as you man. But now that she's back, and now that she can provide even more story, it was what helped me go through with it all. As for the justification, you'll start to see Hush really fucking with Helena. There's more of it in the next episode, but it's kind of started with the last episode where he shows up at the height of her trauma, and says shit like, "it should have been you."
- I really enjoyed that final Kahn/Perry scene, as well as Kahn caring for Vicki.
I think, for me, Kahn can offer a similar role Perry did, and also keep his presence alive on the show from time to time. I thought there would be questioning behind keeping her relationship with Perry alive, and for me, it was purely because I didn't want any other heartbreak to detract from Chloe and Perry. I didn't want them to have their big goodbye, and then a half-assed, "laters, Kahn." And I feel like because Kahn is a supporting character to a supporting character, and isn't in every episode, there's no reason for her and Perry to be split up at this point. But yeah, I love writing her relationship with Vicki, and it's nice to see her get a shout out
- Helena's decision to almost end her life was another dark turn. I'm glad she didn't go through with it tho, not because she's my favorite character, but because that would have felt repetitive with what happened with Lisa last episode. And Helena was confronted by Hush again! Jeez! I hope she gets some kind of revenge on him, regardless if it's Earth 32 or the real Oliver or not.
"Not because she's my favourite," sure, Jan. Hahaha! But no, Hush is messing with her. It may seem like an odd development but to me, we've seen Hush rip out Waller's eye, the stuff he's doing in the next few episodes is also bat shit crazy, and he understands time, and understands when to do things, and what lies in the future and what doesn't, and so to me it just feels like if he wanted to fuck with Helena's head, and really feed into her fears and her doubts, then he
can
do that without it seeming ridiculous or anything.
Oh my god, Earth-32 Oliver Queen is Hush. You've got me, hahaha
When Watchtower finishes, I'll do subsequent spin off shows of all the same characters, just from other Earths. You're welcome, everyone!
Another standout episode this season. Things are continuing to rear up into the finale (the Joker AND Harley Quinn are back!) and so much craziness is beginning to ensue. Hopefully we start getting some answers about Hush and this reveal in the next episode! Seriously can't wait.
Thank you so much, man. I really do hope you enjoy the last three episodes. Really, really hope. If not, at least the finale! Haha!