Post by Brady Brown on May 30, 2013 15:12:36 GMT -6

The year is 2073. Scientists have recently developed what is known as Dimension Traveling. And with the crime rates higher than ever, prisons are becoming crowded. So the President of the United States forms and idea to send the deadliest away. To another dimension, where they will only have each other.
The ceremony was held as soon as possible, right at city hall. While there, a lottery was held to see which of the deadliest were sent away. The prisoners were chosen and they were placed in the center of the device. The countdown began...
Three...
Two...
One...
But something went wrong. The machine malfunctioned and all of the prisoners, the world's deadliest, were sent away. All to sperate places. All to different dimensions, different realities.
Now, to fix what they've done wrong, the government has chosen two criminals, the two that were left behind, to go through the different realities and retrieve the murderers, arsonists, and rapists. Their reward: freedom.
And they can't pass it up.

MAIN CHARACTERS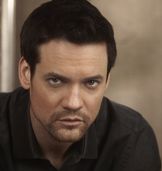 Adam Dashner (Portrayed by Shane West):
a criminal put away for the brutal torture and murder of his girlfriend and the man she cheated on him with. He's manipulative, given his handsome looks and charm, and ruthless, but his growing conscious tends to make him feel guilty at times. Although reluctant to travel through the dimensions, the idea of being free and being able to support his dying mother sways his decision to accept.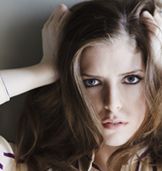 Lily Langley (Portrayed by Anna Kendrick):
she was put away for the burning of her boss' house, which killed him and his family. Sassy and fierce, she will stop at nothing to get what she wants, and that includes the freedom she has been offered. So when she is offered the rarest of opportunities, she jumps at the chance. And, being a selfish psychopath, who knows what she'll do to get her chance at life.
REOCCURRING CHARACTERS
President Hugh McKenzie (Portrayed by Xander Berkeley):
serving as the President of the United States, he must protect not only his nation, but his own reputation, which is why he immediately sends Adam and Lily to retrieve the escaped convicts. While Adam and Lily are retrieving the criminals, he does everything in his power to cover up the mistake that was created.
Vice President Veronica Howey (Portrayed by Gillian Anderson): the president's right hand woman, who, at first, is skeptical of announcing the lottery that is to take place. She's demanding, and, like the president, wants her country safe. She also hates criminals, and treats Adam and Lily coldly during their time together.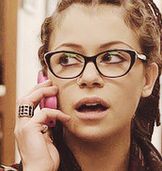 Dr. Emilia Mead (Portrayed by Tatiana Maslany): the head scientist at Vickner Industries, the research facility that invented the Traveler. Intelligent, quirky, and all-knowing about the latest comic book superheroes, Emilia is in charge of observing Adam and Lily as they travel through the different dimensions and realities.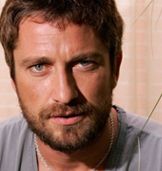 Det. Xander Robertson (Portrayed by Gerard Butler): graduating the top of his class, and one of the best detectives at the local precinct, Xander is hired by President McKenzie to investigate certain misdoings that have been occurring at the White House.
EPISODES:


1.01 - Second Chances: When the President of the United States (Xander Berkeley) proposes that the world's most deadliest criminals be sent to an alternate dimension where they will only have each other, a lottery is thrown to determine which of the most brutal will be sent away. Unfortunately, when the ceremony begins, the machine used to teleport them away malfunctions, and sends all of the criminals to different dimensions, different realities. But when two convicts are let behind, Adam Dashner (Shane West) and Lily Langley (Anna Kendrick), the government devices a plan to get them to travel through the different dimensions and retrieve the escaped felons. Their reward: freedom. And they can't pass it up.

1.02 - A Clockwork Reality: Loosely based on Anthony Burgess' "A Clockwork Orange," Adam (Shane West) and Lily (Anna Kendrick) are sent to retrieve the notorious crime lord Danny Rizzo (guest star TBA). But when the arrive in a dimension where criminals rule, the retrieval, and staying alive, may be tougher than anticipated.

1.03 - Man-eater: When Adam (Shane West) and Lily (Anna Kendrick) are sent to find Alejandra Santiago (guest star TBA), a woman who ran the biggest, deadliest prostitution ring in decades, in a seemingly harmless jungle dimension, they'll be up against more than one man-eater when a cannibalistic tribe gets in their way.

1.04 - The Terror in the Deep: After they teleport to the wrong dimension, Adam (Shane West) and Lily (Anna Kendrick) find themselves in an underwater city where their utopia is not what it seems.

1.05 - Episode Info Coming Soon.

1.06 - Episode Info Coming Soon.

1.07 - Episode Info Coming Soon.
CREATOR'S NOTES:
So, yes, I know. ANOTHER PITCH, LIKE WTF BRADY? But that aside, I really like this idea I've come up with. I really loooove sci-fi, and I think this would be nice sort of ease into the genre for me, because of the main element would be the traveling for different dimensions. Chris said this was like a mix between Continuum, Breakout Kings, and Fringe, which I expect is a good thing? Yeah, I know... I'm terrible with TV shows. ANYWAYS, hope you enjoy, and feedback is much appreciated!