Post by Jay Paterson on May 29, 2015 2:01:22 GMT -6

PREMISE
During his wild spring break, college sophomore,
Dylan Maxwell
(Joe Dinicol)
leaves the Dean an outrageous voicemail, which results in his scholarship being revoked. Now Dylan has to move back in with his kooky and overly protective parents
(Kathy Najimy & Jason Alexander)
, in his hometown of, Lexington, Idaho. There he reconnects with old friends, Riff
(Jeremy Allen White)
and Leila
(Inbar Lavi)
as well as make new ones along the way, all while trying to figure out what his next step is as a college dropout.
Dropouts
, is a Drama/Comedy web-series about the mistakes we make, the friendships we gain and the journey we take to make it in life.
CHARACTERS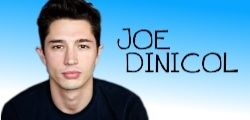 Dylan Maxwell
(portrayed by Joe Dinicol)
Dylan has always been a straight A student, longing to leave his dead end of a town. Unlike most people from his small town, Dylan was fortunate enough get out, earning a scholarship to Columbia University. But that all changed during a wild spring break in Miami, now Dylan has to start from square one and try and figure out how he will make it in the world as a college dropout.
Riff Carter
(portrayed by Jeremy White)
Riff is Dylan's oldest and closest friend, however, they are complete opposites. Riff believes in learning from living rather than through books, which lead to him dropping out of school at a young age. He spends his free time smoking pot and drinking, all while trying to figure out his next big adventure. Riff works at a local sandwich shop as a chef and now with Dylan back in town he too begins to wonder where his life is heading and if he too needs a shift in direction.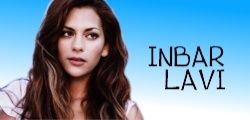 Leila Vargas
(portrayed by Inbar Lavi)
Leila Vargas grew up next door to Dylan, who back then had the biggest crush on her. Unlike Dylan, she was one of the popular kids, until just before her senior year of high school she dropped out was never seen again. No one knew why she left Lexington but its 4 years later and she's back and living in her childhood home. Leila's life has changed drastically as she's gave up the limelight for Sammy's Sub's where she works alongside Riff, as a waitress.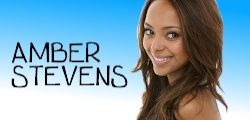 Courtney Swanson
(portrayed by Amber Stevens)
A free spirit, Courtney has always wanted to break away from her overbearing parents. So when the opportunity to move to Lexington with her old friend Leila comes along she jumps at the chance. There she embarks on a new journey, embracing her new small town life. But with big dreams and lifelong aspirations, is all of this really enough for her? And with a new boy in the picture, can she give it all up for love.
RE-OCCURRING CHARACTERS


Patty & Ronald Maxwell
(portrayed by Kathy Najimy & Jason Alexander)
Patty loves having her son back home but on the other hand Ronald is too keen on his new loss of privacy. These kooky and over sharing parents need to find a balance of support and tough love in order for their son to progress into the world on his own. Being so used to have "their own time" the struggles soon begin to show with having their grown son back in the house.
Samuel "Sammy" Lewis
(portrayed by Glynn Turman)
Riff and Leila's boss, Samuel is the proud owner of Lexington's most famous sandwich shop, 'Sammy's Subs.' Being in his 60's hasn't stopped him from being the party animal that he is. Single and most definitely ready to mingle, Sammy is a renowned ladies man. He lives by the moto no regrets. But behind the surface there is one that plays on his mind, not having any children.
Bobby Klein
(portrayed by David Walton)
An ex of Leila's and character from Dylan's past. Leila was the girl that single handily ruined his life but at the same time made it so much better. His heart not fully healed from the past, causes him to take an instant disliking to Dylan who has befriended his ex-girlfriend. The anger issues that wrecked every last one of his relationships soon begin to surface. And with old wounds reopening Bobby does everything to grip on to what he has left.
EPISODES
1x01 | F My Life. (LINK)
Its Spring Break and straight-laced, Dylan and old friend Riff decided to hit the strip of Miami Beach. Sun, sea, girls and alcohol await these bright eyed youngsters. But when one prank and drunk dial ends a booze fuelled weekend, Dylan is left in a bit of a predicament and his scholarship at his dream college is now in jeopardy.
Don Cheadle guest stars.
1x02 | X's and O's1x03 | Blind Date1x04 | Out of my League 1x05 | Way Back When1x06 | A Different Path