Post by The Doctor on Oct 14, 2017 23:00:34 GMT -6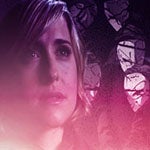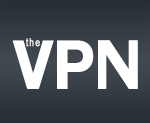 I can't wait to talk about what the final season is, oh my god. But yes, he's a main character

Now that we know who the Son is, lets find out who Chloe's husband is. Please let it be Jason

Season finale

As for Hope, im very interested to see how Chloe and Ollie react to Dr. FATE being their child, unless youre willing to let that be open ended.
Oliver will never know about Hope, sadly. Chloe, on the other hand... 
Also, both of these episodes are fantastic and feel like a two parter and its fantastic. Cant wait for the rest of the season. As i said on twitter, Team Watchtower,aside from Vicki and Lucius, need to leave Chloe alone and let that poor girl do what she does best.
Thank you! I've honestly had so much fun writing
all
 the episodes in the back half. Episode 18 (this week's episode) is what I personally think is the best episode of 'Watchtower.' I'm not sure if I'll ever top it. Hopefully you feel the same. Episode 20 was the only one that ended up being
super
 difficult to edit and write and finish and touch up and I'm still shuffling some things around for it. But yeah, I think this second half of the season is probably my favourite when it comes to 'Watchtower.' 
I'm so glad you feel that way about Chloe, though. I mean, I obviously want to tackle everyone's perspectives, but because we know what went into Chloe's decision, we know it wasn't fun for her to do what she did. So I'm happy you're Team Chloe! I'm also glad you're liking Vicki and Lucius. I didn't think Vicki could hate Chloe, or be mad at her like the others. She always seems to be the one to lead with kindness, so I liked writing that scene where she cuts the tension and just hugs Chloe. Lucius was fun to have be in on the secret. I'm mad I didn't put this character in the credits as a regular, he's a fave. 
Im also loving the Vicki/Chloe friendship and i hope before the series ends, we get an episode where those two go out and do some hero work on their own.
Aw, yay! Not to pick favourites, but I absolutely am going to -- Vicki is my favourite character to write. I've loved this season for her because she's part of the team and kicking some ass. A Chloe/Vicki team-up episode would be great. They have a few more moments together this season. Might have to look into the team-up for next season

For the final Season, i am willing to write scenes for you. Especially if they involve Mia.haha. if you ever decide to bring her back.
I honestly love that Archer is around. And i cant wait to see how he is going to factor into the final season