Post by Jay Paterson on Nov 3, 2011 19:54:48 GMT -6
Werewolf:
A curse of a human with the ability to shape-shift into a predatory beast that lives off the blood and flesh of a human
BACK STORY
In the early 1500's was the birth of the werewolf. When betrayed by the man she loved Isabella Rosa, a powerful witch put the most horrid curse on him. She turned him into, a beast of the night. Elis Wolfe was the worlds first werewolf. The Wolfe bloodline continued throughout the years creating the most powerful werewolves. These werewolves are known as Alpha's, they were born to be Leaders. A descendant of the Wolfe bloodline can recruit werewolves to from what we know as, Wolf Packs.
SERIES DESCRIPTION

"I was once part of a pack. A group of savages, controlled by their hunger for human flesh. Lycans is what we are, known today as werewolves, and there were six of us..." – Caleb Forbes


While out on a full moon hunt, the wolf pack were captured by hunters, led by a man named
Ezra
. After fighting a hard losing battle, all the pack had left to do is run, even if that meant leaving behind their alpha,
Isaac
, who was soon left for dead. With their leader gone and the hunters still tracking them down, the pack decided it would be safer for them to split up and never see or speak to each other again. Each pack member went on living their life alone, trying to stay under the radar, and on the run from hunters. That was until now;
ONE YEAR LATER,
Caleb
begins to have reoccurring visions/dreams of a burning woman. It comes to his realisation that the ancestral werewolf spirits, known as Munin are trying to tell him something, but what exactly? Knowing the risk's Caleb decides to rekindle his relationship with his younger brother and fellow pack member,
Ryan
(portrayed by Drew Van Acker), in hopes that he will help him find answers. But soon after Ryan is been tracked down by the hunters, leading to his demise and leaving Caleb with only one clue,
Black Creek
, a town where a werewolf is at its strongest, the birth place of the original werewolf.
As the other pack member's,
Evan
,
Nathan
&
Spencer
sense Ryan's death, they stick to the plan that was;
if another pack member were to die at the hands of a hunter, they will reunite in order to finally seek revenge, and stop living their life on the run
. But with this new information from the Munin, Caleb and the gang head to Black Creek to seek answers and find out exactly what they are trying to tell them, in hope that it helps in defeating the hunters once and for all.
______________________________________________
CHARACTERS
Each member of a wolf pack has their own individual power.
Caleb Bennett
portrayed by Steven Strait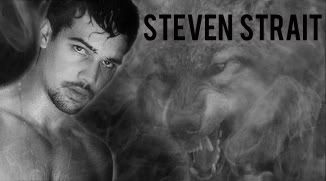 (Pack Member) Caleb is the wise one of the pack, almost a father figure to the boy's in some cases. He is very smart and knows a lot about their ancestors and what they must do as werewolves due to his power. He holds a lot of answers for the pack and may be their key to defeating the hunters. But Caleb also knows a lot of things that he doesn't want to tell the pack in order to keep them safe, but does his intensions turn out to be good for the pack in the end? Call Munin, the ability to communicate with and call forth the ancestral werewolf spirits of the pack. Shawn generally can't choose which Munin (werewolf spirit) comes to their call without very strict training.
Evan Channing
portrayed by Cam Gigandet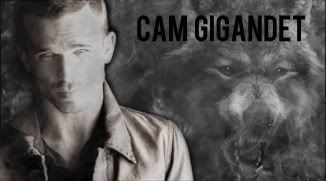 (Pack Member) Evan is the wild/bad boy of the pack; he has gone off the rails since the death of Isaac (Alpha). Living alone and with none of his 'brothers' around Evan is starting to lose a part of his humanity, letting the blood control him more than it should a werewolf. He wouldn't think twice about ripping someone open and having them for dinner. Evan has been so used to living by his own rules that when the pack reunites he doesn't feel like playing nicely and starts to cause mayhem in Black Creek.Evan has the ability of a venom bite, this poison is not fatal, but does send extreme pain to the victim and even paralyzes if the dose is strong enough
Nathan Wells
portrayed by Aaron Johnson
(Pack Member) Nathan is a very 'cool' character of the pack, unlike the rest of them he lives off of socializing and having fun. All the girls love him, and all the guys want to be his friend. He is the character that keeps all the pack youthful and fun, he gets them to do things that they would never dream of doing and in some cases gets them all into a lot of bother. Nate doesn't like nasty/mean people and if he has his sights set on someone who does bad things he will hunt them and eat them. The ability to shield/protect himself from presence, psychic, and aura powers except the power of an Alpha's command.
Spencer Atwood
portrayed by Steven R. McQueen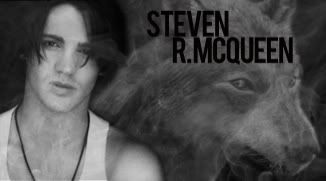 (Pack Member) Spencer is the quiet one of the pack, who never really has much to say for himself and lacks a lot of confidence. He usually just tends to follow what the rest of the pack are doing even though a lot of the time he feels it's wrong. Spencer feels being a werewolf is a horrid curse and suffers from slight depression because of it. He would give anything just to be a normal guy. But he keeps this a secret from the pack because he fears they will turn on him. The ability to heal other people by licking their wounds (this power is mostly only common with werecats but Spencer is a crossbreed between werewolf and werecat.
Cassie Young
portrayed by Amber Heard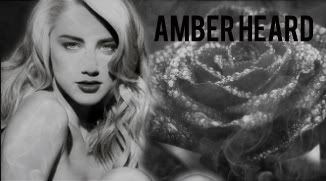 It's been almost 2 years since the death of Cassie's father and boyfriend after they had both been killed in an animal attack known as the Black Creek Massacre, which took the lives of many. She was once a very happy and popular girl in Black Creek, but since has shut herself off from the world letting no one in except from her family and best friend Makayla. Cassie has became a protective figure in her families life as she let go of her plans to go to Stanford University to look after her mother and sister after their fathers death. But now attending her local college BCU (Black Creek University) she is about to embark on a journey she never dreamed of, as Caleb and the rest of the pack enrol at BCU. Cassie soon finds herself intrigued by Caleb mysterious personality and can't help but want to find out more, even if that means finally letting someone in.
Makayla Myers
portrayed by Lyndsy Forseca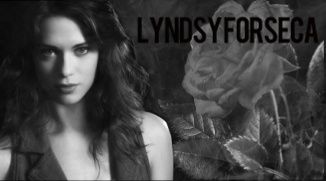 Makayla is an outgoing, sassy, confident person, which is why she Cassie's best friend. Noticing that Cassie has drastically changed since her fathers death Makayla makes her mission to try and get Cassie to enjoy herself again, like they used to in high school. Makayla has also suffered a loss from the Black Creek Massacre, her twin brother Jack, although she seems to be dealing with it and trying to move on with her life. Unlike Cassie its was always Makayla's plan to stay in Black Creek and attend BCU while her long term boyfriend, Dominic works at his fathers garage. But her fun college life isn't turning out as expected when she finds out dark secrets involving her family and werewolves.
Ezra (The Hunter)
portrayed by Callum Blue
After his son was murdered by a werewolf Ezra went on a path of revenge. He trained with a group of werewolf hunters and now is tracking the Wolf Pack. But after he killed the Alpha he has lost track of the rest of the pack and heads home to his town of Black Creek. But his journey of revenge is far from over. He is still working with the other Hunters to track down the werewolves one by one.
Freya Young
portrayed by Phoebe Tonkin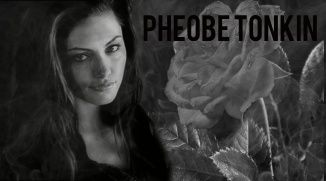 Freya is Cassie's younger sister, who is going into her junior year at black Creek High school. Since the death of her Father Freya has adopted a rebellious persona, partying and drinking alcohol, even to the point where her mother sent her to live with her grandparents in hope that she would get better. Back home and ready to become a junior, Freya puts up a front that she's okay and back on track, but that's far from the truth. And when alcohol is mixed with the dark secrets that lie in Black Creek, Freya soon feels out of control, to the verge of insanity.

________________________________________
Reoccurring CharactersProfessor. Lucien Grey
portrayed by Rhys Ifan
Lucien is a professor at Black Creek College. When teaching human evolution Spencer starts to work closely with him to try and figure out if there is a cure for his 'curse'. It comes to his realisation that Lucien knows all about werewolves and supernatural creatures as he agree's to help Spencer with his quest.
Riley Langston
portrayed by Jessica Szohr
Alice is a freshman at BCU, and current reporter for BCU newspaper. When a fellow freshman goes missing, Alice investigates into her disappearance which soon reveals a much darker side to the town of Black Creek.

Dominic Parker
portrayed by Nico Tortorella
Dominic is Lexie's long term on and off again, ass hole of a boyfriend. Who instead of going to college decided to work with his father at the garage. When the pack arrive at Black Creek Dominic takes a sudden disliking to them and makes it his mission to run them back out of Black Creek.

Jacob Foster
portrayed by Jared Padaleki
Jacob is searching for his missing sister, but when he has a bump in with Caleb, he begins to suspect that something isn't right there so he begins digging for answers.

______________________________________________
SHIFTING
Click on Pictures to see enlarged versions: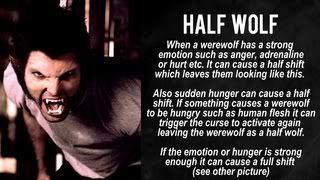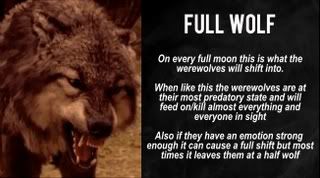 ______________________________________________
EPISODES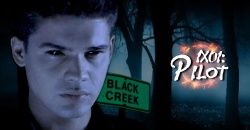 1.01: Pilot
After the sudden death of pack member Ryan, the pack decide to reunite again after 1 year of being on the run. They arrive at Black Creek after finding out some important news which may help them defeat the hunter's once and for all. But the boys aren't the only people harbouring secrets in Black Creek as the begin to discover that this town is far from ordinary. And after 1 year apart the Wolfpack seem to clash making their time together a bumpy ride.


1.02: Wolf Hunt
The pack find themselves in a spot of trouble when Evans actions lead them to the threat of exposure. The boys must now work together to stop this threat before they become exposed and have to leave Black Creek without finding the answers they came for. Meanwhile, Spencer struggles to deal with his curse, Nathan does a little digging on the towns history & Makayla doesn't wake up in her own bed?
1.03: The Girl Who Cried Wolf
It has become clear to the pack that Evan has come off the rails since the death of their alpha and he is starting to cause trouble in Black Creek. His next victim, Amanda, an outcast who he manipulates and tortures, who will believe her? Meanwhile Caleb is having visions and dreams, the Munin are trying to tell him something, but what? & Nathan has a feeling this isn't the first time he's been in Black Creek.
1.04: Trespassing
Makayla invites the gang to her parents lake house for the weekend of their lives, but when the Wolfpack arrive they soon find themselves to be trespassing on another pack's territory. Now with the threat of an attack they must protect themselves without exposing who they really are to their new friends. Meanwhile Freya makes an unexpected friend and finds out something life changing.
1.05: Catacombs1.05: Massacre
1.06: Unleash the Beast (Mid Season Finale)
1.07: Homecoming
1.08: coming soon
1.09: coming soon
1.10: coming soon
1.11: coming soon
1.12: coming soon
1.13: ?? optional thirteenth episode
(due to revamping the plot the episode summary's have been taken away to change)
______________________________________________
• As the show progresses i would like to introduce other mythical/supernatural creatures such as witches, demons, shapshifters, maybe vampires etc.
• As well as sticking to some of the routes of werewolf mythology the series will establish some of its own along the way.
- Just wanted to say how excited i am to be finally pitching a show to vpn, i've been a member for about a year and have been looking forward to doing something like this so i'm excited to see what you guys have got to say. i know the story needs a little work and i have to complete the episode summary's but i love feedback and constructive criticism so i would love to know what people think of it so far