Post by Ms. Kerry on May 19, 2011 20:51:17 GMT -6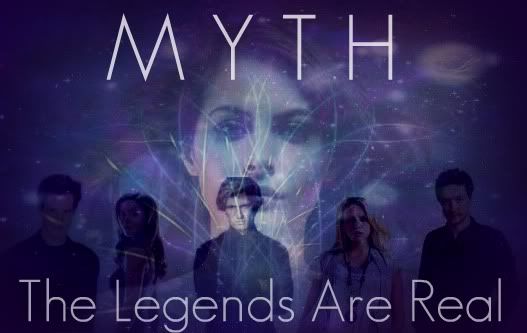 Only a handful of people in the world know about the existence of magic and an even smaller portion practice it. There are Witches and Warlocks who use incantations, charms, and potions to work their spells, but they aren't born with magic as a part of them. Magic-users born with magical powers are known as Sorcerers. Sorcerers used to rule the world with justice and integrity, their power unmatched by anyone else. However, some Sorcerers became consumed by greed and lust, they abused the power fate had dealt them. When this happened the reign of all Sorcerers, good and bad, was toppled by power hungry mages who were desperate to gain the power these people were born with.
In this modern age, Sorcerers are practically extinct. The ones who practice their magic are hunted down to gain their power, but most are completely unaware of the power they have. Jackie Piper (Willa Holland), is one of these Sorcerers. When she uses her powers for the first time, it puts her on the radar of the most famous and powerful magic-users in the world who want nothing more than to snuff her out and take the powers she has just discovered.
Jackie finds sanctuary amongst a group of witches and warlocks called "Slayers" (James Mcavoy, Alex Pettyfer, Teresa Palmer, Summer Glau, and Jason Dohring) whose calling has been to hunt down rogue dark creatures and to keep the magical world in order. The coven recognizes Jackie's power and promises to keep her safe as long as her life is in danger.
Signs begin to appear that something dark and evil is beginning to rise again, leaving Jackie and the Slayers caught in the middle of it.
MAIN CAST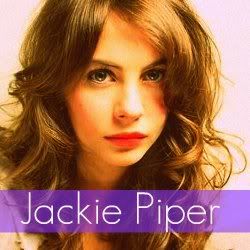 Jackie Piper ( Willa Holland ) ---
A quick-witted, curious, and kind girl who has lived her entire life believing she is nothing more than average. She isn't sure what she wants to do with her life and when her friends go off to school and she is left working a job and feeling like the world is passing her by until she discovers her magic and is thrown into a strange new world.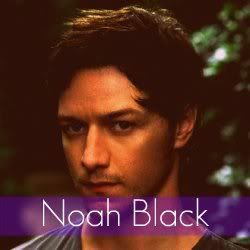 Noah Black ( James McAvoy) ---
Genius, brave, and self sacrificing, Noah is the quietest member of the group, but also the most responsible. He is the leader the small coven and cares greatly for each and every member like they were his family. He has seen and done a lot in his time and much of it he isn't proud of. He doesn't talk about his past too much and is something of a mystery.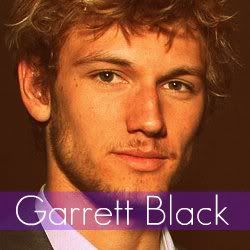 Garrett Black (Alex Pettyfer)---
Rowdy, blunt, and sometimes a little selfish Garret is the exact opposite of his brother Noah. He cares a lot of about his family, but would never let them know it. He has a casual air to him but if somebody he loved was in danger he would kill the person who put them in that position. He likes picking on his family but to him it is all in good nature and if they are offended that is their problem. In private he is much more loving than his public persona.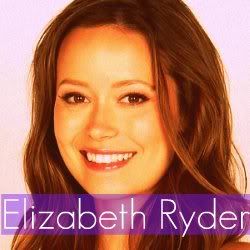 Elizabeth Ryder (Summer Glau)---
Tough, caring, and ,impatient Liz is like the mother of the group. She does the cooking and keeps everything in the house running smoothly. She has quite a temper if there is a fight going on she is usually the one who puts an end to it and not in a very nice way. She is a good listener when she wants to be and does her best to advise her little family. She doesn't trust newcomers too much and it takes awhile for her to warm up to them.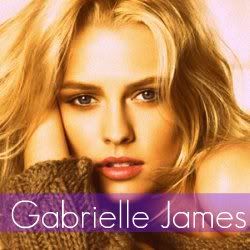 Gabrielle James (Teresa Palmer) ---
Fun-loving, reckless, and boisterous Gabrielle is the life of the party. She finds a silver lining in any situation and always does her best to lighten a dark mood. However, for the happy facade she puts on Gabrielle has a lot of dark past she keeps bottled up inside. She doesn't wear her emotions on her sleeves and can actually be the scariest of their number if the happy goes away.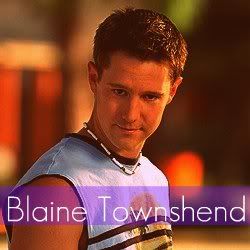 Blaine Townshend( Jason Dohring) ---
Sarcastic, but smart, and supportive Blaine is one of the most easy going of the group. He didn't grow up in the world of magic like much of the other coven and does his best to help out even if he is less experienced. He doesn't have a dark past to hide or a temper and generally just gets along with everyone.
REOCCURING CAST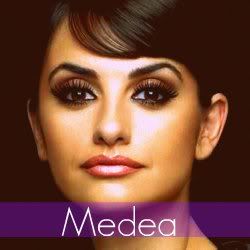 Medea ( Penelope Cruz)---
A legendary and powerful witch, Medea hates all mortals. She is cruel, manipulative, and vindictive. She is determined to have her revenge on her enemies and even more determined to gain back her lost power.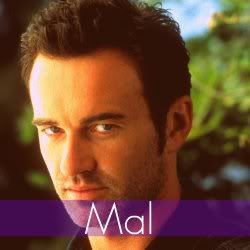 Mal (Julian McMahon)---
Rough, determined, and bordering on harsh Mal is not the best person to be teaching a young sorceress the ways of magic, but he is the most powerful, the most willing, and the least afraid of any other candidates. He looks in the face of danger and laughs, and doesn't back down from anything.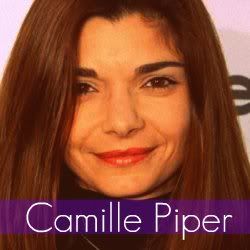 Camille Piper (Laura San Giacomo)---
Protective, opinionated, and loud, Camille often embarrasses her daughter with her antics. Still the two have a very loving relationship and they are very close.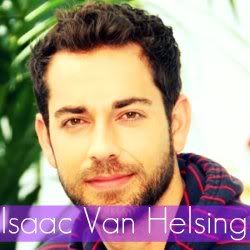 Isaac Van Helsing (Zachary Levi)---
Smart, resourceful, and a little awkward, Isaac has grown up in the world of vampire hunting. Unlike the slayers he prefers doing his work without magic relying instead on the weapons his ancestors discovered work best on the "children of the night" Also unlike the Slayers in his downtime he'd prefer a Star War marathon to anything else.
EPISODE GUIDE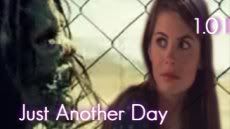 1x01--- Just Another Day
Summary:
Jackie Piper discovers she is not just any ordinary woman when she is attacked coming home from work. She is saved by a coven of witches and warlocks whose occupation is keeping the magical world in order. During the attack she uses her powers and puts herself on the radar for dark magic users everywhere.
Introducing:
Jackie Piper (Willa Holland), Noah Black ( James McAvoy), Garret Black (Alex Pettyfer), Elizabeth Ryder ( Summer Glau), Gabrielle James (Teresa Palmer), and Blaine Townshend ( Jason Dohring),Camille Piper (Laura San Giacomo), Uriel (Sam Worthington), Bokor ( Naomi Harris).
Link:
mythvs.weebly.com/uploads/8/0/0/2/8002095/1x01_in_the_beginning.pdf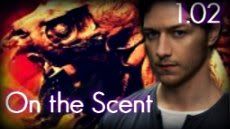 1x02--- On the Scent
Summary:
Jackie tries to continue her life as she did before, but the events of the day before keep nagging at her causing her to look for more answers. When the safety of her home is compromised Jackie is saved once again by the Slayers and the come to an agreement that will keep her safe.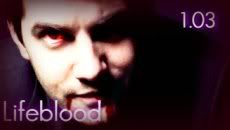 1x03--- Lifeblood
Summary:
The Slayers go out on a mission and bring home a prisoner who claims to have information on all the weird signs that have been popping up. Jackie makes an attempt to visit some of her friends and tell them she is okay, and has a close encounter with the prisoner that leaves her shaken and determined to hone her abilities.
Guest Starring:
Jim Sturgess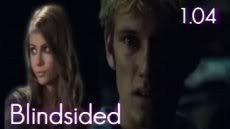 1x04---Blindsided
Summary:
The group splits up, one half goes in search of a magic teacher for Jackie and the other follows a lead given to them by the prisoner. One search ends in disaster and the other is less profitable than they'd hoped.
Introducing:
Mal (Julian McMahon)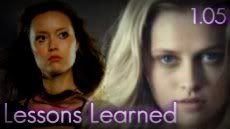 1x05---Lessons Learned
Summary:
Jackie's lessons are tougher than she expects and the teacher seems unsympathetic to all that she has been through. While she is learning to be a Sorceress the rest of the group is coping with the casualties of their last mission.
Introducing:
Medea (Penelope Cruz)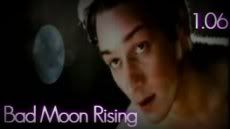 1x06---Bad Moon Rising
Summary:
With the evil now known the group scrambles to get prepared to stop the plan at work. During this time another member of the group is temporarily incapacitated and Jackie seems to be the only one concerned. Is this due to lack of interest or is it a secret that Jackie has been missing all along?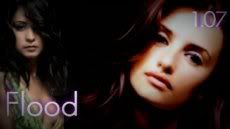 1x07---Flood [ Mid-Season Finale]
Summary:
Medea is back in power and out to find her old enemies and allies. Much to the dismay of the group she has two connections to their number and she is more powerful and experienced than all of them. With their lives on the line Jackie consults and ancient power for aid.
Guest Starring:
Parvati (Parminder Nagra)
1x08---Witch
Summary:
The Slayers deal with the aftermath of Medea's attack and must find a safe place in which they can regroup. The coven follows Mal's advice to go into hiding on a remote island that belongs to a relative of the very woman they are hiding from. But can they really trust a witch like Circe?
Introducing:
Circe (Salma Hayek)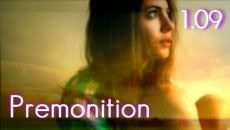 1x09---Premonition
Summary:
Jackie has a dream where she talks to Azrael, one of Medea's old generals. Based on what she learns from him the group feels the tides may have turned in their favor.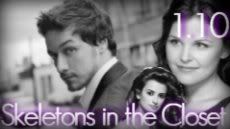 1x10---Skeletons in the Closet
Summary:
Jackie has often wondered about Noah's mysterious past and now she just might get the answers she always wanted. Noah on the other hand doesn't like reliving the memories.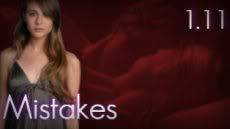 1x011---Mistakes
Summary:
The Slayers figure out the cure for their comrade and directly go out in search of it. After they return once again to Circe's Island, Jackie witnesses something that changes her view of her friends for the worst.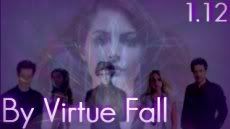 1x012---By Virtue Fall [Season Finale]
Summary:
Everything come to a head in this season finale. The slayers and Medea face off but who will win and can they stop her from finishing her plan?
NOTES FROM THE CREATOR
This is an idea that has been floating around in my head for awhile. Ever since I was a kid I have loved all different kinds of mythology and this show is a way to incorporate the various kinds of myths that I love as well as put an original spin on it all. It is still in development and I am working on the Pilot right now for everyone to read. Reviews good or bad would be much appreciated. Thanks!
Crew
- Series Creator/Director: Kerry Burkett
- Executive Producer:
- Head Writer: Kerry Burkett
- Writer:
- Writer:
- Writer:
- Freelance Writer:
UPDATES
- June 14, 2011- The roles of Garrett Black and Gabrielle James have been re-cast, Poster has been edited.
-June 25 , 2011 - The Teaser, Act1, and Act 2 have been completed.
- June 29, 2011 - Act 3 has been completed
- August 2 , 2011 - SNEAK PEEK!!
- August 6, 2011 - Sneak Peek removed for editing.
- August 6, 2011 - Sneak Peek back up! Episode Guide Updated!
SNEAK PEEK!! --->
mythvs.weebly.com/uploads/8/0/0/2/8002095/1x01_in_the_beginning_sneak_peek.pdf
-August 28, 2011 - Opening credits posted
-August 29, 2011 - Episode Guide and Graphics Updated
-September 09, 2011 - Cast List Updated!!
-September 26, 2011 - Episode Guide Updated
-September 29, 2011 - Episode Icons and Titles Posted
-October 4, 2011 - New Reoccurring Character "Isaac Van Helsing" has been added
-November 25, 2011 - SNEAK PEEK TWO POSTED -->http://www.weebly.com/uploads/8/0/0/2/8002095/1x01_in_the_beginning_promo_2.pdf